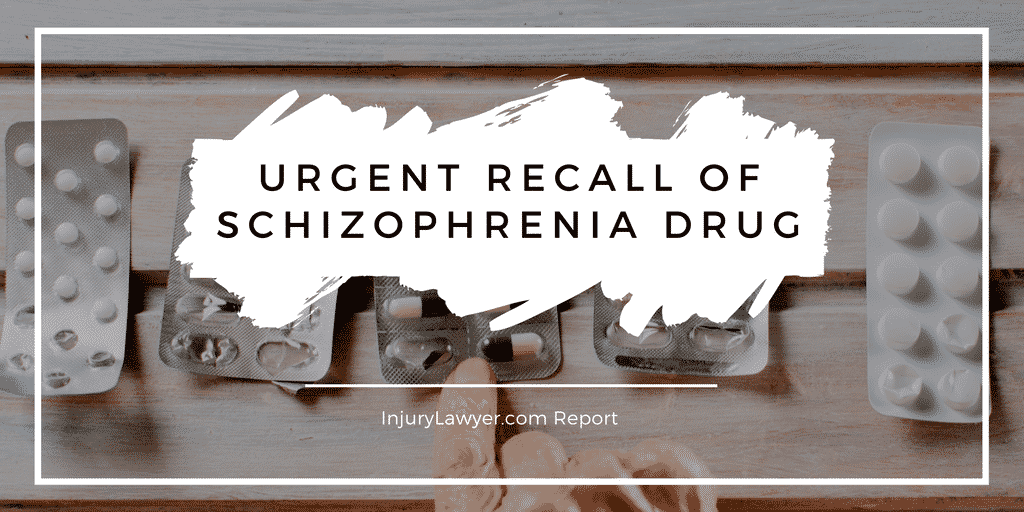 Manufacturer Issues Urgent Recall of Schizophrenia Drug
According to a recent report in Medscape Medical News, Teva Pharmaceuticals initiated a voluntary recall of a schizophrenia drug, Paliperidone. The manufacturer recalled, "a single lot of Paliperidone extended-release tablets because it failed test results for dissolution, which could reduce its efficacy." The lot of the recalled prescription drug could be dangerous to patients in that it may not be effective in properly treating schizophrenia and other schizoaffective disorders for which it is designed.
The initial recall occurred on May 31st, yet the manufacturer, Teva Pharmaceuticals, issued a press release at that time noting that it could not "exclude the potential for additional tablets to be below specification." As the report indicates, if a patient took the recalled product, that patient could be at risk of less of the medication than is prescribed being absorbed into the body. But the potential hazards are more serious than they might sound.
The report emphasizes that patients who take the product in "two or more consecutive dosing regimens" could fail to maintain therapeutic levels. What would the outcome of such a situation be? The results could be extremely dangerous. According to the Medscape Medical News report, failing to maintain therapeutic levels of Paliperidone "could reduce effectiveness in treating a patient's mental and/or mood symptoms including suicidal thoughts and behavior, self-injurious behavior, mental hospitalizations, assaults, and aggressive behavior, as well as vocal and motor tics."
At the time of the U.S. Food and Drug Administration's (FDA) recall notice, no adverse events had been linked to the drug. However, the FDA underscored nonetheless that any consumers who experienced an adverse reaction should contact a medical professional as soon as possible.
Understanding How Recalls Work for Dangerous Drugs
 What is a drug recall, and how does it differ from other types of product recalls? In general, dangerous drugs are similar to other defective products in that they are designed for consumer use but have a defect that could result (or already has resulted in) consumer harm. At the same time, drug recalls are classified a bit differently than certain other types of consumer product recalls. A fact sheet from the FDA explains that recalls are designed to remove dangerous drugs from the market and that they "may be conducted on a firm's own initiative, by FDA request, or by FDA order under statutory authority."
Dangerous drugs typically will fall into one of the following categories:
Class I recall: there is "reasonable probability" that use of the dangerous drug will cause "serious adverse health consequences or death";
Class II recall: there is a possibility that exposure to the drug "may cause temporary or medically reversible adverse health consequences," or there is a remote probability of "serious adverse health consequences"; and
Class III recall: it is not likely that use of or exposure to the drug will cause adverse consequences.
There are also other actions that can be taken when the FDA has concerns about a drug, including a market withdrawal or a medical device safety alert. If you or someone you love sustained injuries because of a dangerous drug, contact a product liability lawyer to determine your rights.