Higher rates of Neurological Disorders including ADHD Prompt Myriad Plaintiff Complaints, Leading to Federal Court Order for Multidistrict Litigation
Over 20% of the U.S. population uses acetaminophen in any given week, making it one of the most commonly used medications. Such over-the-counter acetaminophen pain relievers, like the brand name Tylenol, are also relied upon by pregnant women. Doctors have historically not recommended ibuprofen (Advil) and aspirin during pregnancy. Those pain relievers have been shown to pose a higher risk of damage to fetal organs.
But mounting research now shows that taking acetaminophen products like Tylenol during pregnancy can result in childhood neurodevelopmental disorders, namely autism and ADHD. Parents and families in this situation are seriously examining their legal options to see if they can be protected via lawsuits and seek possible compensation.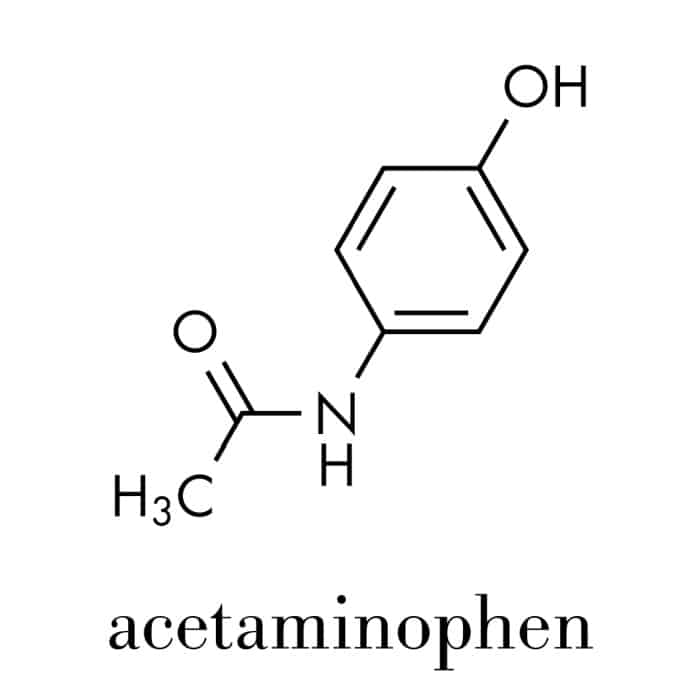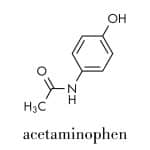 What is the Tylenol autism lawsuit?
The Tylenol autism lawsuits refer to a collection of claims filed by plaintiffs against some of the largest distributors of acetaminophen products. Taken together, they are shaping up to be a consequential mass tort for personal injury law.
In a recent filing with the Southern District of New York, the United States Judicial Panel on Multidistrict Litigation ruled to centralize these claims. Multidistrict litigation is similar to a class-action lawsuit in its function of gathering together many plaintiffs with similar facts and combining the lawsuits in order to speed up the process. The cases are being consolidated before Judge Denise Cote.
Plaintiffs allege that national distributors of the drug did so while knowing that acetaminophen usage while pregnant correlated to higher rates of autism and ADHD in children.
For its reasoning, the panel found that the same facts pertained to all plaintiffs, and all would bring similar complaints. The federal court panel wrote:
"All actions present common factual questions arising from the allegation that plaintiffs used over-the-counter generic acetaminophen products while pregnant and, as a result of prenatal exposure to acetaminophen, their children developed autism spectrum disorder (ASD), attention deficit hyperactivity disorder (ADHD), or both. The common factual questions include: (1) whether prenatal exposure to acetaminophen can cause ASD and ADHD; (2) whether and when defendants knew or should have known of the risk based on, inter alia, studies allegedly linking acetaminophen to ASD and ADHD; and (3) the alleged role and potential responsibility of common suppliers of the acetaminophen products at issue."
In laymen's terms, whether defendants knew that the use of acetaminophen by pregnant women could cause an increased risk of neurological disorders is at the core of these complaints.
Which companies are involved in the Tylenol autism lawsuit?
Johnson & Johnson's Tylenol is not actively named in the lawsuits, although it is the focus. Rather, some of the country's largest retailers are directly under scrutiny.
Walmart, Walgreens, CVS, Costco, Rite Aid, Target, and Safeway are among the retailers named in lawsuits tied to the use of Tylenol by pregnant women and the development of ADHD and autism in their children.
For their defense, the retailers deny they have any product liability because they properly label acetaminophen products per federal law and are not manufacturers of acetaminophen products.
The court wrote, "all defendants are likely to assert the same preemption defense in each action. In opposing centralization, defendants principally argue that (1) common factual questions are lacking; (2) centralization is premature; (3) centralization of competing defendants in an industrywide MDL will be inefficient; and (4) alternatives to centralization are practicable. We find these arguments unpersuasive."
What Scientific Evidence Links the Use of Acetaminophen to Higher Rates of ADHD and Autism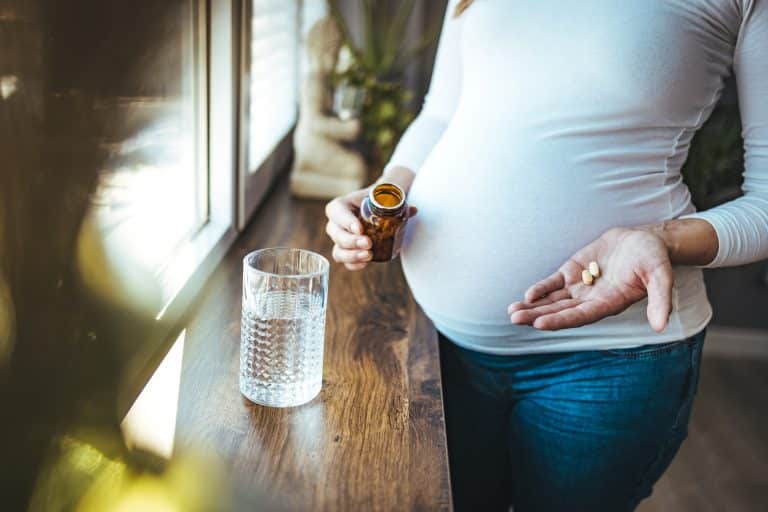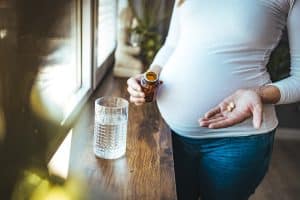 A major trigger for the Tylenol autism lawsuit was recent scientific research conducted by Johns Hopkins University's Bloomberg School of Public Health. Researchers studied 996 mother-child pairs, analyzing umbilical cord blood samples of babies in utero for potential risks of acetaminophen usage. Johns Hopkins scientists found that newborns with the highest exposure to acetaminophen had a three times higher risk of being diagnosed with ADHD or autism spectrum disorder in childhood. In fact, they characterized the risk of autism and ADHD as significant.
Researchers also noted that this higher risk had been well-documented by other studies. They wrote:
"Human studies have found that acetaminophen could cross the human placental barrier and remain in an infant's blood circulation for a long duration. Ecologic and cohort studies have found an association between maternal acetaminophen use and risk of ADHD and ASD. In the past 5 years, an increasing number of large, prospective cohort studies (mostly from Europe) found significant associations between maternal self-reported acetaminophen use during pregnancy and increased risk of ADHD and related symptoms in offspring in later life."
More About the Tylenol Autism ADHD Link: Additional Scientific Research Connecting Acetaminophen Products to Neurodevelopmental Disorders
The Rothenberg Law firm has gathered together the following notable and recent studies for your knowledge. All of these have shown a link between using acetaminophen products like Tylenol and neurodevelopmental disorders and neurological disorders, including attention deficit hyperactivity disorders. See some more of the scientific evidence that can bolster the case for the Tylenol autism lawsuit.
In 2021, a consortium of nearly medical professionals issued a consensus statement to Nature Reviews Endocrinology expressing their concerns about the connection between Tylenol usage and an autism spectrum disorder. The consortium state stated:
"Increasing experimental and epidemiological research suggests that prenatal exposure to APAP might alter fetal development, which could increase the risks of some neurodevelopmental, reproductive, and urogenital disorders."
A 2021 study in the European Journal of Epidemiology found a substantially increased risk of autism and ADHD as a result of prenatal exposure to acetaminophen. The research analyzed the health outcomes of 73,881 mother-child pairs. Researchers found the following:
"The results of our meta-analysis representing more than 70,000 children of six European population-based birth/child cohorts indicated that children prenatally exposed to acetaminophen were 19% and 21% more likely to subsequently have ASC and ADHD symptoms within the borderline/clinical range, respectively, compared with non-exposed children."
A 2019 study in the peer-reviewed Paediatric and Perinatal Epidemiology included 1225 mother-child pairs. It found that prenatal exposure and early-life exposure to acetaminophen and ibuprofen were associated with poorer executive function and behavior in childhood. The researchers wrote:
"Acetaminophen crosses the human placental barrier, and an association between exposure to acetaminophen during pregnancy and neurodevelopmental impairment in humans has been reported. Neurodevelopmental effects that have been reported include attention deficit hyperactivity disorder (ADHD), autistic spectrum disorder (ASD), and impairment of neurological development. These studies have reported that even small doses of acetaminophen may affect neurodevelopment and that this effect is sometimes apparent years after exposure. Such information is cause for significant concern, given the common use of acetaminophen during pregnancy and the sharp increases in the incidence of ADHD and ASD.
A 2016 study published in the Autism Research Journal followed more than 64,000 mother-child pairs for nearly 13 years to investigate whether acetaminophen use in pregnancy is associated with an increased risk of ASD in the offspring. Researchers found that:
"Prenatal use of acetaminophen was associated with an increased risk of ASD accompanied by hyperkinetic symptoms...Longer duration of use (i.e., use for >20 weeks in gestation) increased the risk of ASD or infantile autism with hyperkinetic symptoms almost twofold."
The number of studies linking high prenatal exposure to acetaminophen to an increased risk of autism spectrum disorder and ADHD is startling. This deluge of data surrounding acetaminophen/Tylenol usage by pregnant women has doctors, health professionals, and wellness bloggers alike urging caution.
Fetal exposure to the use of acetaminophen can have lasting, tangible impacts. Should a child develop autism or ADHD from prenatal exposure to Johnson & Johnson's Tylenol, they may need special accommodations through their schooling and working life.
The severity of these conditions and the number of plaintiffs involved in these autism ADHD lawsuits will factor into verdicts and settlement amounts. Law firms are taking this mass tort exceptionally seriously as it may be one of the biggest in legal history. In fact, in October 2022 alone, personal injury law firms on this case spent $1.7 million in advertising, the third-largest monthly amount ever spent.
What are the project settlement amounts for the Tylenol autism lawsuit?
Some injury lawyers are beginning to forecast estimated settlement amounts, although this is typically a tricky exercise in multi-district litigation. Because the severity of ADHD and ASD symptoms will impact settlement amounts, it is expected that there will be levels of severity categorized from 1 (least severe) to 3 (most severe).
We will update this page as the lawsuits develop.
Who is eligible to file for the Tylenol Autism Lawsuit?
The potential risks of acetaminophen usage during pregnancy should not be ignored. Prenatal exposure to acetaminophen, whether as Tylenol or generic acetaminophen, is now being linked to a higher risk of autism and ADHD. And because drug manufacturers are not changing their formulas, you must protect yourself.
If you used acetaminophen while pregnant and your child was diagnosed with an autism spectrum disorder or ADHD, you may be eligible to participate in autism ADHD lawsuits.
You need a qualified personal injury attorney to represent your Tylenol autism lawsuit claim. Contact the Rothenberg Law firm to discuss your rights.
Legal experts from the nation's top law firms believe that the coming months will bring an influx of Tylenol autism and ADHD lawsuits. It is estimated more than 100,000 victims will file for the Tylenol autism lawsuit.
If your child is suffering from neurological disorders like autism or ADHD that you believe may be linked to using of acetaminophen, contact The Rothenberg Law Firm right away. You can expect a free consultation from an experienced, empathetic attorney team that has been a pioneer in personal injury litigation for more than 50 years.
Teaming with ethical, hard-working injury lawyers who respect and preserve the attorney-client relationship is crucial if you participate in a lawsuit against powerful drug manufacturers and distributors. Contact us today by calling 1-800-624-8888 or filling out a web form for your free case evaluation to determine if you are eligible for the Tylenol Autism Lawsuit.
Find out if you qualify for compensation, learn about the statute of limitations, and more by calling Rothenberg Law Firm for a free case evaluation.