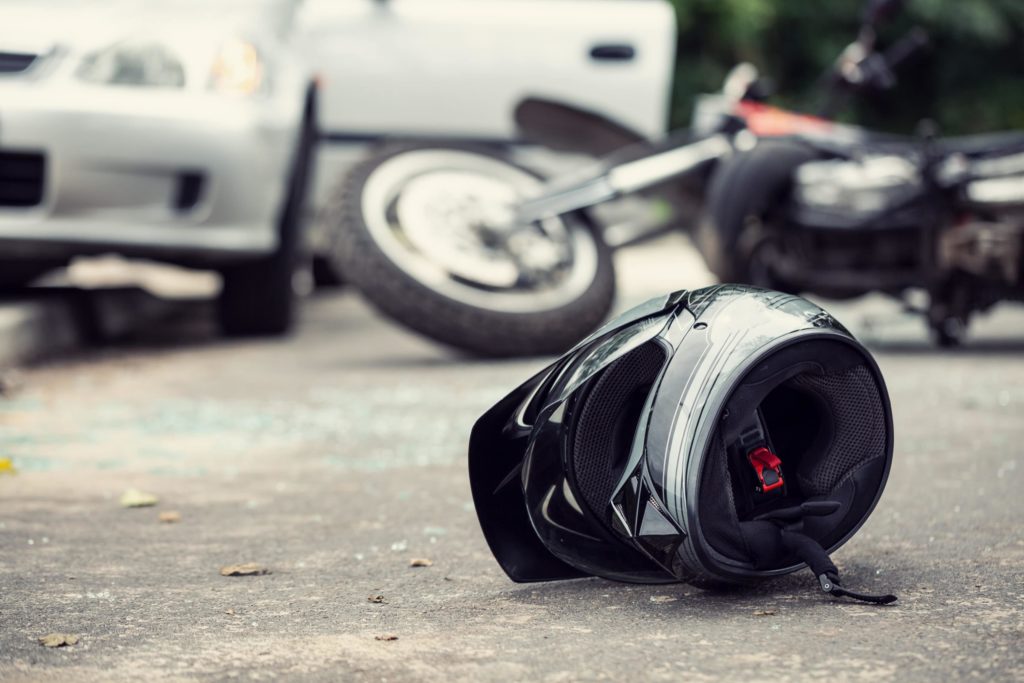 New Study Cites Distracted-Driving Laws as Reason for Fewer Motorcycle Crashes and Fatalities
According to a recent article a new study suggests that "laws to ban or curb drivers' use of cell phones and other handheld devices have greatly reduced the rate of fatalities for motorcyclists." In particular, states that have cell phone laws prohibiting the use of handheld cell phones and prohibiting texting while driving show much better rates of deadly motorcycle accident reduction than states without similar distracted driving bans. Relatedly, states in which texting while driving or handheld cell phone use is only a secondary offense under distracted driving policy—meaning that drivers cannot be stopped for the offense and can only be cited if the offense occurs in conjunction with another offense for which the driver can be stopped lawfully—could see a shift in motorcycle accident statistics as fatalities are reduced if they instituted a general ban on distracted driving.
The motorcycle crash study was conducted by researchers at Florida Atlantic University and the University of Miami. The authors of the study published their findings in the journal Social Science & Medicine, and concluded that "states with moderate to strong bans have motorcycle fatality rates that differ by as much as 11% compared to states with no bans." The authors of the study did note that it is not clear whether distracted driving laws reduce the rate of traffic fatalities more generally—including car and truck accidents—but that they do reduce the chances of deadly motorcycle crashes.
Why are motorcyclists impacted more by distracted driving policies and cell phone laws? The report states that "motorcyclists are at elevated risk of being a victim of distracted driving and thus could greatly benefit from these policies." The shift in motorcycle accident statistics in terms of a reduction in fatalities is tied to multiple-vehicle accidents, or those in which motor vehicles strike motorcyclists. The data from the recent distracted driving study is less applicable to single-vehicle motorcycle accidents involving only the motorcyclist.
Learn More About Motorcycle Accident Safety and Prevention
When it comes to distracted driving policy and cell phone laws, there are 16 states plus the District of Columbia that have bans on hand-held cell phone use. There are 38 states plus the District of Columbia that restrict cell phone use for inexperienced drivers. In all but three states, texting while driving is banned for motorists behind the wheel.
In addition to preventing distracted driving behaviors among motorists, including talking or texting on a cell phone, what steps can motorcyclists themselves take to avoid a crash?  
The National Safety Council recommends the following safety tips for motorcyclists to reduce their risk of being injured by other vehicles on the road.
Wear durable, bright and/or reflective clothing and boots that cover the ankles.

Take extra caution at intersections, where 50% of motorcycle accidents occur.

Wear goggles, glasses or a face shield that is ventilated to prevent fogging.

Make sure it's clear if riding at night.

Always wear a helmet approved by the Department of Transportation.  In 2016, 1,876 fatalities were suffered by motorcyclists who were not wearing a helmet.

Helmets that provide full head coverage offer the best protection during a crash.

Take motorcycle safety courses and refresher courses on a regular basis.

Never drink alcohol and then ride your motorcycle.

Don't weave in and out of lanes, ride on the shoulder, or ride between lanes.
If you were injured due to another party's distracted driving or for another reason while riding a motorcycle, you should speak with a motorcycle accident lawyer.