NYC Bike Safety Infographic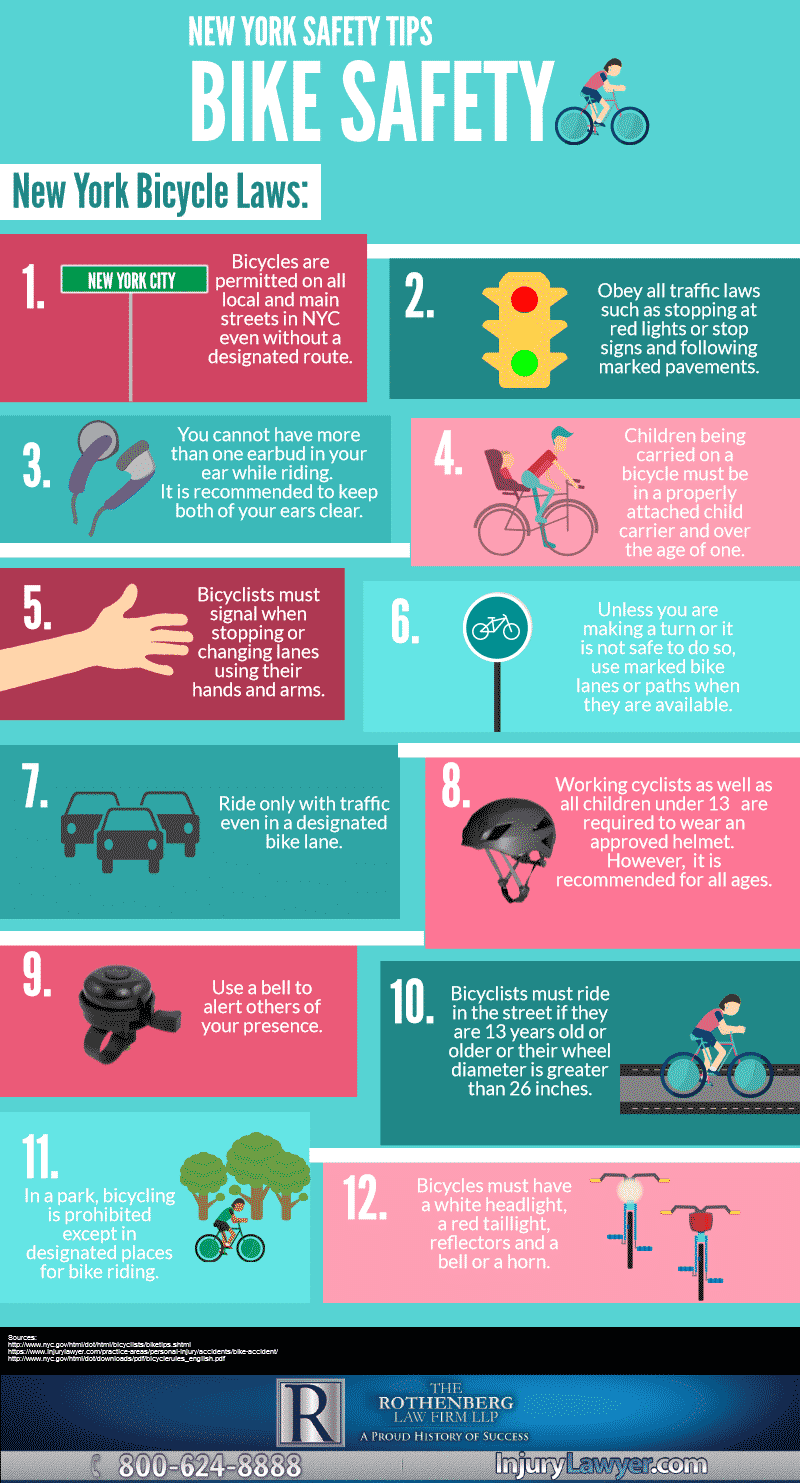 ---
Content Summary For New York Bike Safety Infographic
New York Bicycle Laws
Bicycles are permitted on all local and main streets in New York City even without a designated route.
Obey all traffic laws such as stopping at red lights or stop signs and following marked pavements.
You cannot have more than one earbud in your ear while riding. It is recommended to keep both of your ears clear.
Children being carried on a bicycle must be in a properly attached child carrier and over the age of one.
Bicyclists must signal when stopping or changing lanes using their hands and arms.
Unless you are making a turn or it is not safe to do so, use marked bike lanes or paths when they are available.
Ride only with traffic even in a designated bike lane.
Working cyclists as well as children under 13 are required to wear an approved helmet. However, it is recommended for all ages.
Use a bell to alert others of your presence.
Bicyclists must ride in the street if they are 13 years old or older or their wheel diameter is greater than 26 inches.
In a park, bicycling is prohibited except in designated places for bike riding.
Bicycles must have a white headlight, a red taillight, reflectors and a bell or a horn.
Sources:
http://www.nyc.gov/html/dot/html/bicyclists/biketips.shtml
https://injurylawyer.com/bicycle-accident-lawyer/
https://www1.nyc.gov/html/dot/html/bicyclists/biketips.shtml