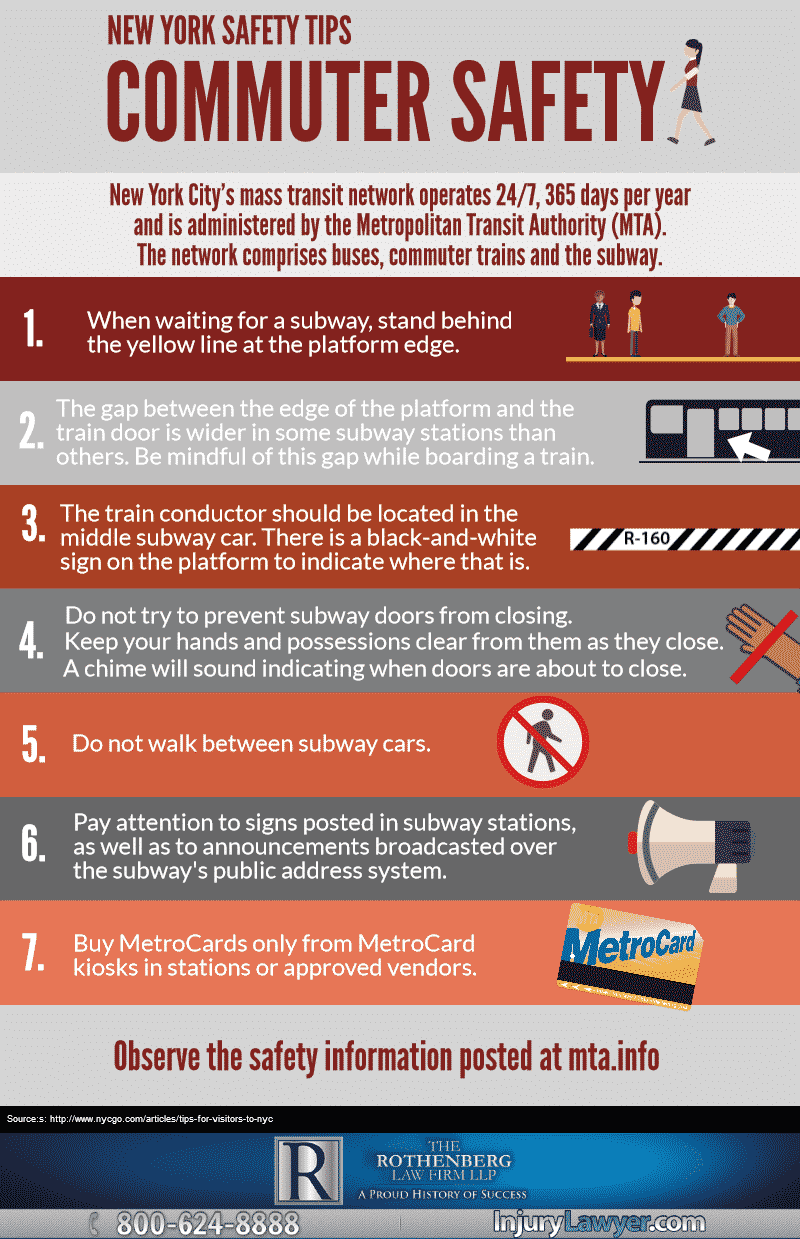 ---
Content Summary for The NYC Commuter Safety Infographic
New York City's mass transit network operates 24/7, 365 days per year and is administered by the Metropolitan Transit Authority (MTA).
The network comprises buses, commuter trains and the subway.
When waiting for a subway, stand behind the yellow line at the platform edge.
The gap between the edge of the platform and the train door is wider in some subway stations than others. Be mindful of this gap while boarding a train.
The train conductor should be located in the middle subway car. There is a black-and-white sign on the platform to indicate where that it.
Do not try to prevent subway doors from closing. Keep your hands and possessions clear from them as they close. A chime will sound indicating when doors are about to close.
Do not walk between subway cars.
Pay attention to signs posted in subway stations, as well as to announcements broadcasted over the subway's public address system.
Buy MetroCards only from MetroCard kiosks in stations or approved vendors.
Observe the safety information posted at mta.info 
Source: http://www.nycgo.com/articles/tips-for-visitors-to-nyc