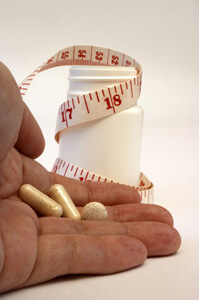 Federal Trade Commission Charges Companies with Deceptive Marketing
We all have seen advertisements for weight-loss solutions, and they are often prevalent in the weeks after the New Year. Are these advertisements examples of consumer fraud? According to US Legal.com, consumer fraud refers to "an act resulting in financial or other losses for consumers in business transactions. The act where the use or employment by any person of any unfair commercial practice, deception, fraud, false promise, suppression, or omission of any material fact with an intention to sell or advertisement of any product by misleading the consumer is declared to be an unlawful practice…"
Many Americans not only fall victim to consumer fraud when these ads engage in deceptive marketing practices, but when these weight loss scams provide consumers with dangerous products, they can also cause personal injury. Indeed, many individuals make New Year's resolutions to lose weight, and those people may be particularly susceptible to consumer scams in which weight-loss products are marketed deceptively. According to a recent article in the New York Times, the Federal Trade Commission (FTC) has charged four companies with deceptively marketing their weight-loss solutions to consumers. The four companies include Sensa Products, L'Occitane, HCG Diet Direct, and LeanSpa. Specifically, the FTC alleges that these companies "made unfounded promises that consumers could shed pounds simply by using their food additives, skin creams, and other dietary supplements."
These companies are not the first to catch the eye of FTC watchdogs. In fact, this current case is "part of a broader crackdown on companies that the government says peddle fad weight-loss products," according to the article. All four companies have agreed to a settlement in which they will end up paying a total of $34 million to "refund consumers."
The FTC also plans to propose new guidelines and will urge marketing websites to avoid displaying advertisements for certain weight-loss products. In short, when weight-loss products "make dubious weight-loss claims," they may be engaging in consumer fraud. According to Marketdata Enterprises, American consumers are likely to spend approximately $66 billion in 2014 on weight-loss tools, including gym memberships, as well as diet foods and supplements.
Given the power of the weight-loss market, the FTC has created a number of initiatives to curb false advertising. Most recently, the FTC instituted "Operation Failed Resolution," which "follows a series of enforcement efforts in recent years against unfounded weight-loss schemes." In short, the FTC hopes to make consumers aware of the pitfalls of fraudulent marketing.
Consumer Buying Information
On its website, the FTC offers tips for consumers who are thinking about buying health products or health services over the internet:
The FTC emphasizes that you should always research the company you are dealing with before giving out any personal information. What should you look for? Confirm the seller's physical address and phone number, look for reviews of its products or service online, and make sure that the site is a secure one. If the company asks you to email your financial information, avoid it altogether.
Be aware of faulty information when you are researching health products and services online. According to the FTC, government websites are typically more reliable than others. You may find information about the product on MedlinePlus or Healthfinder.gov. The FTC also emphasizes that university medical websites, as well as research nonprofits, can also provide more accurate and reliable information.
Do not buy any prescription drugs online unless you are certain that you are buying from a licensed pharmacy. You can check with the National Association of Board of Pharmacy (NABP) to see whether a pharmacy is licensed. In addition, you should be aware of the fact that any reputable online pharmacy will require you to have a prescription, will have a licensed pharmacist on payroll, and will have a physical address and telephone number.
Always speak to your doctor about medical solutions advertised online, such as rapid weight-loss products because certain weight loss products may carry side effects that could threaten your overall health and well- being. It is extremely important to research all possible side effects before beginning any weight loss program.
Legal Recourse:
Unfortunately, there have been weight loss programs and products that have caused serious injury and fatalities to consumers. There are several situations in which one might be eligible for monetary compensation as a result of an injury he or she sustained from a weight loss program. You may have grounds for legal recourse if you have been subjected to deceptive marketing practices; have purchased an illegitimate weight-loss product; or have taken a weight loss product that failed to warn you of possible side effects or caused severe injury. In any of the above situations, you may be eligible for compensation. Therefore, it is essential to speak with a personal injury attorney to understand your rights.