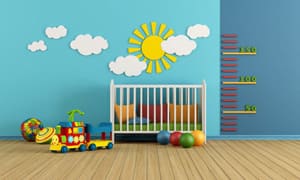 Are Product Recalls Effective?
For most Americans, hearing news that one of our children's products has been recalled can induce much anxiety. When we buy products for our kids, such as a car seat or a high chair, we expect that they are going to be safe to use, and that they will not have any defects. However, product defects occur more often than we think. More concerning is a recent article in USA Today, which cited a new child safety report from Kids in Danger (KID), a children's safety advocacy group based in Chicago. The KID report's findings indicate the fact that children's product recalls are largely ineffective. According to the report, only about 10 percent of recalled children's products are returned to the manufacturer or undergo repairs.
Does this small percentage imply that parents continue to use recalled products? The article intimated that "such a low number of successfully recalled products means many commonly used items that could injure or kill children likely remain in use." The executive director for KID, Nancy Cowles, stressed the fact that "the return rate of recalls is really abysmal." She attributes the problem to people either failing to hear about recalled products or, worse yet, simply failing to respond to them.
The Consumer Product Safety Commission (CPSC) details three different ways to remedy a defective product under a recall situation: companies can refund, repair, or replace the dangerous product. It is up to each company to decide which type of remedy it wants to offer.
The advocates at KID argue that companies that manufacture and distribute children's products already "wait too long to recall products," resulting in incidents of child injury across the country. In fact, KID's recent report indicates that it "typically takes 13 reports of design flaws and two injuries" to produce a product recall. Therefore, not only is the recall delayed, but the information about the recall may not reach the consumer in time to prevent danger. To remedy some of this delay, consumer advocates are urging companies to turn to social media to get the word out about recalls. Cowles told USA Today, "I think social media is like any other tool a company has at their disposal." She emphasized the point that manufacturers "should use it in the same way they would use it for advertising."
Child Injury Statistics and Defective Products
The Consumer Product Safety Commission maintains statistics on defective child products and reported injuries. Most relevant to product recalls is its annual statistical report on the injuries and deaths "associated with nursery products among children younger than age five."
Some of the key findings include:
Approximately 77,900 child injuries associated with nursery products were treated in emergency rooms;
67% of the total child injuries that were treated in emergency rooms in 2012 involved cribs or mattresses, high chairs, infant carriers or car seat carriers, and strollers. Of these injuries, most involved slips and falls with injuries to the head or face;
More than 100 child fatalities occur on average each year in association with injuries from nursery products;
89% of the total reported fatalities were associated with cribs or mattresses, bassinets or cradles, playpens or play yards, infant carriers or car seats, and baby baths or bath seats;
The primary causes of death involving defective nursery products included asphyxiation, strangulation, and drowning.
Many of the injuries and fatalities reported to the CPSC were directly attributed to a product defect, including design defects, manufacturing defects, and even marketing defects.
Given the recent Graco recall, and the sobering child injuries and fatalities reported by the CPSC, it is extremely important to be aware of children's product recalls. If your child has been injured by a defective product, you should contact a product liability lawyer as soon as possible.