Lori Zeid, Esq. of The Rothenberg Law Firm LLP, obtained an $875,000 settlement for an auto accident passenger.
Ms. Zeid's settlement was on behalf of a female passenger in a crash that occurred when the driver of a vehicle lost control. As the driver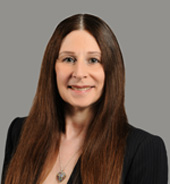 proceeded, he attempted to pass a slow moving car in front of his car when he lost control and crashed into several trees. The female passenger sustained seat-belt injuries in the form of: 1) a L5 buckle fracture for which she did not need surgery but she had to wear a brace until the fracture healed; 2) a perforated colon, abdominal hemorrhage and abdominal infection for which she had to have extensive painful abdominal surgery; and, 3) she was left with abdominal adhesions and a permanent large and very ugly abdominal scar.
Lori Zeid,Esq. joined The Rothenberg Law Firm LLP's exceptional team of personal injury attorneys in 1995. She focuses her practice on representing individuals who have been seriously injured throughout Pennsylvania and New Jersey. For further information, or to speak with Ms. Zeid directly, contact Lori@injurylawyer.com or call 1-800-624-8888.
Partner
Lori E. Zeid, Esquire, joined The Rothenberg Law Firm LLP in 1995 as an experienced personal injury trial attorney. Ms. Zeid began her career handling personal injury and medical malpractice cases and has been a successful personal injury trial attorney for close to 34 years.