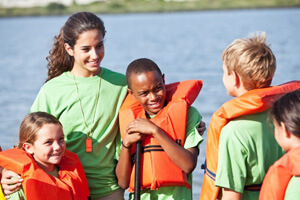 Getting Ready for Summer Safety
Summer is on its way, and the weather is getting warmer. While summertime often conjures images of children playing outside, family swims, and bicycle riding, it is also the season with the highest number of accident-related injuries, according to a recent article in the Poughkeepsie Journal. The very activities that make summer such a fun season can result in a higher number of child injuries. The Safe Kids U.S. Summer Ranking Report actually described May through September as "trauma season," a term coined by "U.S. public health and medical professionals because unintentional deaths and serious injuries increase dramatically among children during these months."
Whether you are an adult or a child, suffering a severe injury can be debilitating. However, when kids sustain traumatic brain injuries (TBIs), spinal cord injuries (SCIs), broken bones, and other serious injuries, those injuries truly "can be a life-altering event for a child," according to Dale Strauss, the chairman of the Board of Directors for Shriners Hospitals for Children. As such, Strauss and others want to ensure that parents know how to keep their kids as safe as possible during the summer months.
Knowing where many summertime child injuries occur can help us minimize or keep accidents from happening. While playing outside can be a great way for kids to get exercise and to develop their imaginations during the months when they are off from school, outdoor activities are among the most dangerous for young kids. A large number of dangerous accidents take place on playgrounds, at the pool, at the beach or lake, and in the backyard while a lawnmower is in use. If you know the proper preventative measures, you can help to ensure that your child and others in the neighborhood are not at an unnecessarily high risk of suffering a serious accident.
Preventing Outdoor Injuries
If you know where many childhood injuries occur during the summer, you are already acquiring the knowledge you need to prevent accidents from happening. Safe Kids Worldwide, in conjunction with the Centers for Disease Control and Prevention (CDC), provides safety tips for summer:
Selecting parks or playgrounds that are tailored to your child's age group is important. Some playgrounds have complex jungle gyms that are not as appropriate for very young children, while other parks have rides and activities that are designed particularly for younger children. It is also important to choose a playground that has shock-absorbing surfaces installed in the event of a dangerous fall.
When you are at the playground, it is important to teach your kids the proper rules of safe play. Do not push or run into other children, and always go down slides feet-first and one-at-a-time.
Water accidents are easily prevented if caregivers take the proper steps. Kids should never swim by themselves or go near the water unless an adult is present. In addition, when an adult is near the water, it is important that he or she pay close attention to children who are swimming. Drowning can occur extremely quickly and without warning.
If you are taking kids out on the water in a boat, everyone should always wear a life jacket, and the boat driver should have taken all appropriate training courses in order to operate the vessel safely.
When it comes to mowing the lawn, young children (aged 6 and under) simply should remain inside while a lawnmower is in use. Older children can play outside when the lawn is being mowed, but it is important for them to learn to avoid playing near the lawnmower and to avoid walking beside, in front of, or behind the mower when it is in operation.