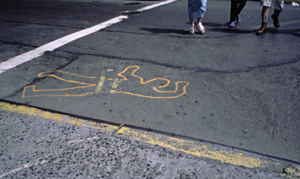 Street Smart NJ Campaign Unveils New Initiatives to Combat Pedestrian Deaths
Pedestrian accidents result in serious and fatal injuries in New Jersey and across the country. Recognizing the importance of pedestrian safety, the Street Smart NJ campaign has been working to limit the number of serious accidents and injuries that occur in cities throughout the state. According to a recent article from Tap Into Union, the latest efforts from this important campaign involved "introducing additional partners and unveiling a new message to combat distracted driving and walking."
Street Smart NJ is a collaborative effort campaign in which public, private, and nonprofit organizations all work together with the North Jersey Transportation Planning Authority to take actions aimed at limiting pedestrian injuries and fatalities through education initiatives. These education initiatives try to inform pedestrians and drivers of dangerous behaviors and enforcement measures to ensure that both pedestrians and drivers abide by traffic laws. The campaign began in 2013, and it continues to add New Jersey cities to its list of partners. The City of Elizabeth is the most recent addition to the list, and there are 12 in total.
Based on data collected by the city municipalities involved in the campaign, Street Smart NJ is actually working to stop behaviors by pedestrians and motorists that often result in serious accidents. For example, since the campaign began, some cities in the state have seen a significant drop in the number of pedestrians who jaywalk and the sum of drivers who fail to stop at crosswalks.
How does the campaign work? Street Smart NJ urges walkers and drivers alike to "Check Your Vital Signs," which, according to the article, simply means looking for traffic safety signs and alerts. The Street Smart NJ signs include some of the following warnings:
Stop for Pedestrians;
Obey the Speed Limit;
Wait for the Walk;
Use Crosswalks; and
Heads Up, Phones Down.
Safety Tips for Pedestrians 
In addition to the safety warning signs from Street Smart NJ, the Centers for Disease Control and Prevention (CDC) and SafeKids.org provide the following tips for pedestrian safety:
Always cross at a crosswalk or a designated intersection.
Always walk on the sidewalk when one is available. If there is no sidewalk, always walk on the shoulder of the road and walk so that you are facing traffic.
Teach your kids to always look left, then right, then left again before crossing the street.
Teach your children to put down their phones and other devices anytime they are crossing a street. It is important to be vigilant and aware of your surroundings at all times.
If you are walking at night, take steps to increase your visibility, such as carrying a flashlight with you or wearing clothing with retro-reflective strips.
If you were injured as a result of a pedestrian accident, contact an experienced New Jersey personal injury attorney to determine your rights.