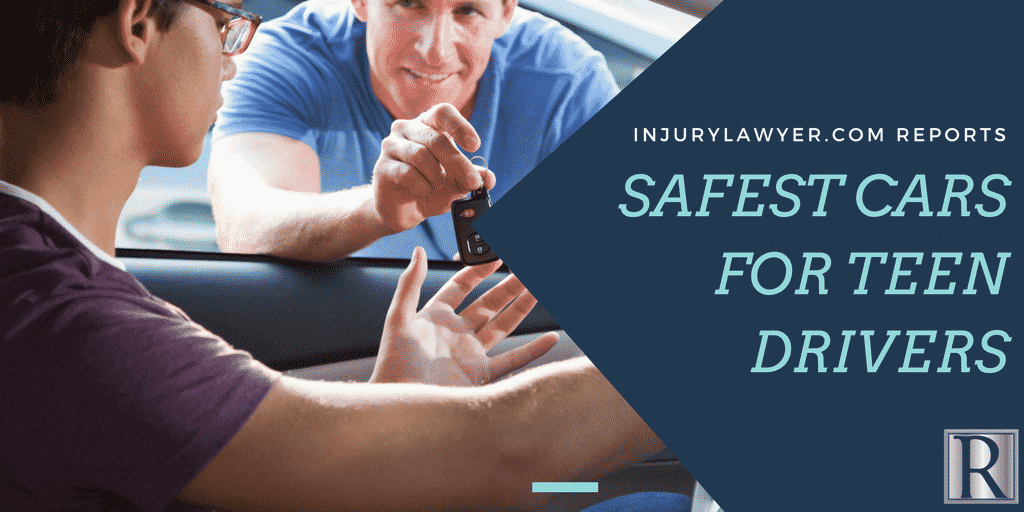 Advanced Safety and Driver Assistance Technologies Top the List for Best Teen Safety Features in Automobiles
There are eight new automobile models that have been ranked as the safest cars for teen drivers, according to a recent article in U.S. News & World Report. Jamie Page Deaton, the managing editor of U.S. News Best Cars, recently said that "while driving is a rite of passage for many teens, it's also a source of worry for many parents." Deaton further clarified how those safety concerns played a prominent role in the U.S. News list for the best teen cars: "We selected cars with top-of-the-line safety features, including accident prevention and crash prevention technologies, as well as features that allow parents to track their new drivers."
Every one of the vehicles on the list has both forward collision warning and automatic braking systems to prevent car accidents. These technologies can help to slow a vehicle down or force it to come to a stop entirely if the car recognizes the possibility of a collision. The vehicles also have lane-departure warning systems, which alert teens behind the wheel if their car has strayed from its lane. Some of the automobiles also come with "lane keeping assist," which is designed to add extra protection when it comes to keeping an automobile in its lane.
In order to make the list, all cars must "have the best combination of reliability ratings, crash test scores, available advanced driver assistance features, and top critics' recommendations in the U.S. News Best Car rankings in its price category."
Teen Driving Safety Tips
While it is important to make sure your teen is driving a vehicle that meets all safety guidelines, it is also important to discuss the following safety tips with your teen before he or she gets behind the wheel. The following are some driving safety tips from Consumer Reports:
Always buckle your seatbelt to reduce the risk of an accident;
Never talk or text on a cell phone while driving;
Obey the speed limit and be sure to slow down in school zones;
Never consume alcohol and drive;
Have an emergency kit in your car so that you will be prepared in the event of an accident or a breakdown, especially at nighttime;
Limit your night driving, especially for younger drivers;
Do not drive in inclement weather, especially if you only have limited experience behind the wheel; and
Do not allow other teenage or younger passengers in the vehicle as they can cause serious distractions that could result in a crash.
Do you have questions about teen driving safety or filing an accident claim? Contact an experienced car accident lawyer to discuss your situation.