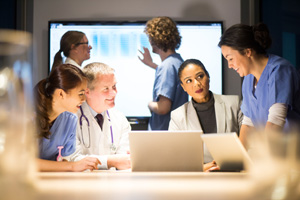 When people who are ill or injured seek medical attention, they have every right to trust that the care they receive will make them better, not worse. When medical professionals deviate from the accepted standard of care, they can be deemed negligent. Medical malpractice is the term used to describe the negligence of a medical professional.  People who are injured by medical malpractice may be able to recover compensation for their injuries.
What are Never Events?
The term "never event" is used in the medical profession to refer to events that should never occur in a healthcare setting and are events that could have been prevented.
Examples of Never Events
Never events can take a variety of forms. When the term was introduced, the National Quality Forum (NQF) recognized 27 qualifying events. Since then, the list of never events has grown to 29 events that are grouped into six categories:
Criminal
Radiologic
Environmental
Care management
Patient protection
Product or device
Surgical
While never events are relatively rare (around 4000 such events occur in the US annually), they can leave victims with significant and life-altering injuries and may even be fatal. Some common examples of these devastating events include the following:
Wrong site surgery;
Surgery on the wrong patient;
Surgical instruments left inside a patient;
Burns in a healthcare setting;
Performing the wrong surgical procedure;
Patient abduction; and
Sexual assault or abuse of a patient. 
Never Event Lawsuits
Accurately assessing the value of a medical malpractice claim is a complicated task that requires experience as well as an understanding of your state's laws. In many cases, victims may not be aware of the fact that they may be able to pursue financial compensation for their injuries. An attorney familiar with litigating medical malpractice claims will negotiate on your behalf and ensure that you receive the compensation to which you are legally entitled.
Contact a Medical Malpractice Attorney to Discuss Your Legal Options
If you have been the victim of a never event or any other type of medical malpractice, you should contact an attorney immediately. The medical malpractice lawyers of the Rothenberg Law Firm are committed to helping victims of the negligence of medical professionals recover for their injuries and other losses. For a free consultation with one of our attorneys, call our office today.