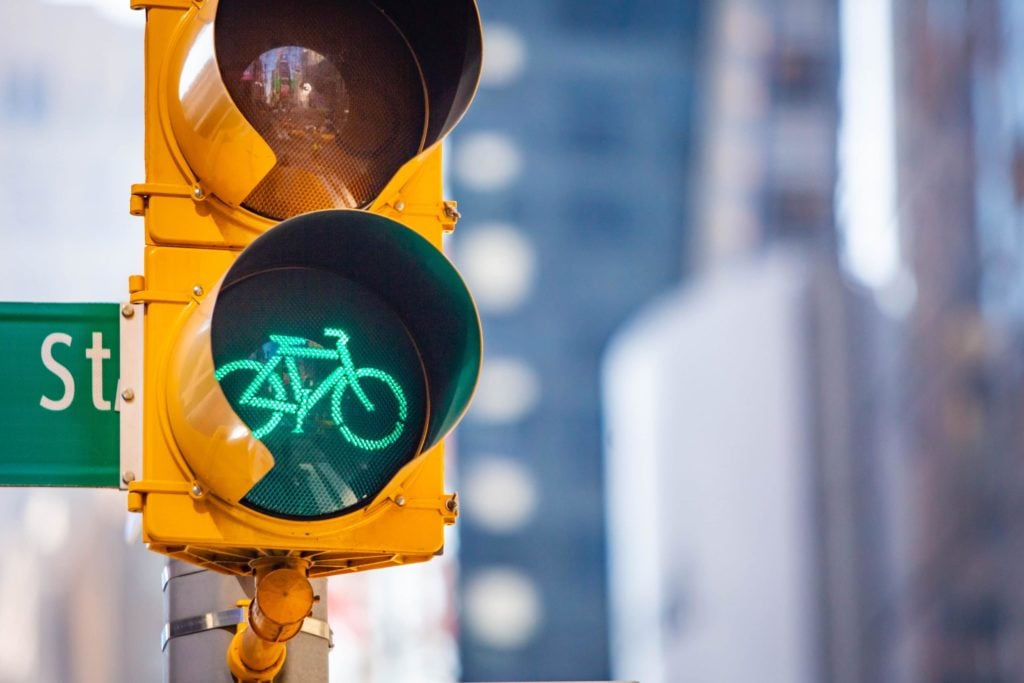 A Braking Issue Linked to Dangerous Bicycle Accidents Prompts the Removal of Pedal Assist Electric Citi Bikes from New York City
The Citi Bike program has been utilized as a popular mode of transportation among the residents of New York City and its visitors since it was launched in 2013. This past year, Citi Bike released its  pedal-assist electric bicycles, and many bikers and commuters have been taking advantage of them. But a recent article in Curbed New York reports that Citi Bike has already made the decision to pull all of its pedal-assist e-bikes from New York City out of concern for user safety and heightened bicycle accident risks. 
Specifically, Citi Bike indicated that it had "received a small number of reports from riders who experienced stronger than expected braking force on the front wheel." Accordingly, a Citi Bike spokesperson indicated that the company  would be "proactively pausing [its] electric bikes from service" since "safety always comes first."
What is wrong with excessive braking force on a bicycle? In short, when a bike has excessive braking force, it can cause the rider to experience a jolt forward, and make them unable to  remain safely seated when trying to stop. 
The problematic braking on Citi Bike pedal-assist electric bicycles already has caused some bike injuries. For example, there are various Electronic Citi-Bike accident reports of "riders vaulting over the handlebars" after experiencing excessive braking force. One 59-year-old rider on the Upper West Side was propelled over the handlebars and broke his hip when he was using a Citi e-Bike. 
The pedal-assist electric bicycles, or e-bikes for short, were approved in Summer 2018 after legislation permitted them on the roads. The e-bikes that were approved for use in New York City reach a maximum speed of 18 miles per hour. For consumers, renting a pedal-assist electric bicycle resulted in an additional $2 cost. Before the recall, Citi Bike, which is now owned by Lyft, planned to expand its New York City "e-bike" fleet, and increase its entire bicycle count  from "200 to more than 4,000" in various cities.  
Now, however, that expansion will not occur  until Citi Bike has addressed the problems associated with e-bikes and their excessive braking. New Yorkers may not be able to expect the return of e-bikes until early fall, at the earliest. Lyft also announced that it will  pull its pedal-assist e-bikes from stations in Washington, D.C. and San Francisco.
 Bicycle Safety Tips for Urban Riders
Bicyclists in urban areas often encounter many hazards that do not exist for other cyclists on rural roads. The following list of bicycle safety tips from the Harvard T.H. Chan School of Public Health are designed specifically for urban cyclists:
Leave at least three feet between yourself and the doors of parked or standing vehicles while riding in order to avoid getting "doored," or hit by a car door that is opened unexpectedly;

Never assume a parked car is empty;

Yield to pedestrians;

Follow traffic rules for motor vehicles;

Avoid riding on sidewalks;

Be aware of motor vehicle blind spots and assume that a driver cannot see you if you cannot see that driver in the mirror;

Always wear a helmet;

Install lights on your bicycle, as well as reflectors;

Learn proper bicycle signaling; and

Behave predictably.
Were you injured in a bicycle accident that was caused by a negligent motorist or by a defective product? You should discuss your options with a bicycle accident attorney.