All traffic accidents can have serious consequences, but pedestrian accidents are among the worst. When an automobile collides with another, airbags and other safety equipment can protect its occupants from the impact. However, when a car strikes an individual, nothing protects them.
If you or a loved one have been injured in a pedestrian accident in New York, you may be entitled to financial compensation. Enlisting the help of a knowledgeable pedestrian accident lawyer at The Rothenberg Law Firm can help you get the full value of your claim. If we take on a case, it is because we believe in it and invest effort and expense to seek justice for each injured client.
New York Pedestrian Accident Statistics
New York is a bustling state full of local and out-of-town pedestrians. Though all this foot traffic creates busy cities like Albany, Buffalo, and NYC, it also means that pedestrian accidents happen way too often. According to the New York State Department of Health, 300 pedestrians are killed, and 15,000 are injured each year, with more than 3,000 admitted to the hospital annually.
In New York City, more pedestrians and cyclists are dying, and drivers are often to blame. With distracted driving, speeding, and other negligent behaviors on the rise, pedestrians are at an increased risk on New York's roads and sidewalks. These statistics can be daunting, but understanding the risk is the first step to staying safe and avoiding becoming a statistic.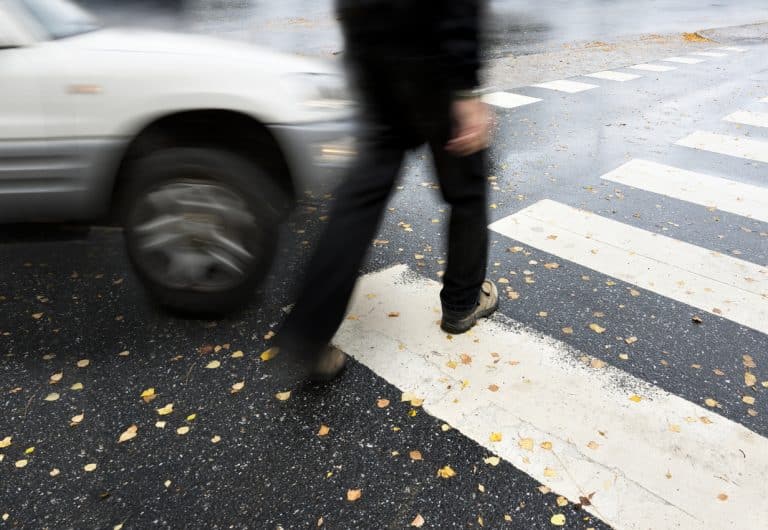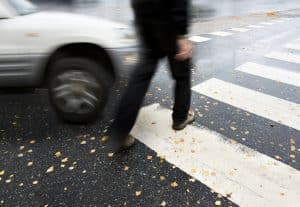 As a pedestrian, you should always: 
Use pedestrian-specific walkways whenever available
Take extra caution walking after dark and wear reflective clothing
Cross intersections as a group for better visibility
Make eye contact with drivers before crossing
What Causes Pedestrian Accidents?
There are several common causes of pedestrian accidents, and they include the following:
Distracted driving is one of the most common causes of pedestrian accidents in New York. When drivers take their eyes off the road for just a few seconds to check their phones or the GPS, they may fail to notice pedestrians crossing their paths. Drivers should eliminate distractions that could lead to tragic results.
Aggressive driving is another issue. Speeding, sudden lane changes, and failing to yield right-of-way can all increase the risk of collisions with pedestrians on nearby streets or sidewalks. All drivers should maintain safe speeds and practice defensive driving techniques.
Vehicle defects can also be a contributing factor. For example, suppose a car's brakes fail, or other mechanical issues make it difficult for drivers to control their vehicles effectively. In that case, they might be unable to avoid hitting pedestrians.
Finally, hazardous road conditions contribute to pedestrian accidents in New York's varied climate. For example, poorly maintained roads with potholes or uneven surfaces can cause drivers to lose control of their vehicles and potentially strike unsuspecting pedestrians nearby.
How Long Do I Have to Seek Compensation After a Pedestrian Accident in New York?
In New York, the statute of limitations for personal injury claims, including pedestrian accidents, is three years from the accident date. This means an injured victim has three years to file a lawsuit or seek other compensation from the negligent party. If they fail to do so within this timeframe, they may be barred from pursuing any form of legal relief or damages.
It is important to note that the statute of limitations may be extended in some cases. For example, minors are entitled to longer statutes of limitations.
Given the complexity of these laws and how quickly time can pass following an accident, it is crucial that victims contact an experienced attorney as soon as possible. An attorney can help ensure that all applicable deadlines are met and that victims get full and fair compensation for their injuries and losses.
At The Rothenberg Law Firm, our attorneys are dedicated to helping pedestrians injured in car accidents throughout New York secure maximum compensation for their losses. We've recovered billions for our clients and have been helping injured people for over 50 years.
Common Pedestrian Accident Injuries
If a pedestrian survives an accident, their recovery may require months or years of intense rehabilitation. Their injuries may include some or all of the following: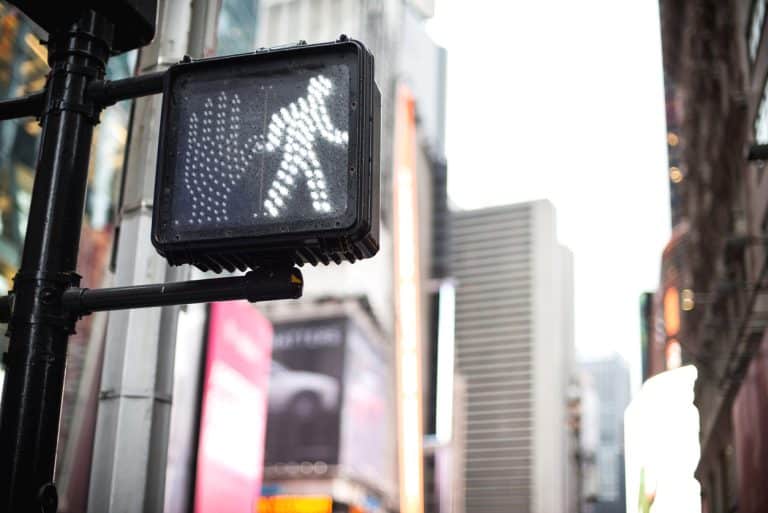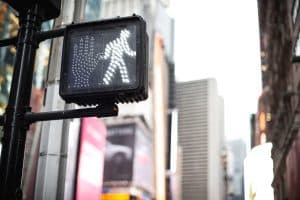 Broken bones
Internal bleeding
Loss of limbs
Spinal cord damage
Traumatic brain injury
If a victim does not survive their injuries, an attorney in New York can help family members and the estate to file a wrongful death lawsuit.
Proving Fault In Pedestrian Accident Cases
When pedestrians are involved in an accident, they must prove that another party was at fault to recover compensation for their losses. An attorney can use evidence to demonstrate that the other party acted carelessly and that their negligence directly caused the pedestrian's injuries. To do this, victims must often provide evidence such as police reports, eyewitness testimony and photographs of the scene. An attorney can help victims navigate this process and ensure all relevant evidence is collected and presented effectively.
Our team is highly skilled in proving fault in pedestrian accident cases. We take all available steps to identify potentially liable parties, including the following:
Drivers
Municipalities responsible for road maintenance and upkeep
Employers of negligent drivers
Vehicle manufacturers
We also understand the importance of protecting our client's rights when negotiating settlements with insurance companies or filing lawsuits against negligent parties.
Contact Us at The Rothenberg Law Firm for a Free Consultation
We are dedicated advocates for our clients, striving to obtain the best possible outcome through settlement negotiations or at trial if necessary. Contact us to schedule a free consultation. Our skilled attorneys can review your case and determine if you have a viable personal injury claim based on the cause of your accident in New York. We have decades of experience handling the most complex personal injury matters and work tirelessly to pursue the full scope of damages you may be entitled to. In addition, we work on a contingency basis, so there are no upfront legal fees. We do not take any money from you unless and until we win your case.