Product liability lawyers play an important role in the justice system. If a defective or unsafe product causes harm, the appropriate party must be held responsible, whether they be the manufacturer, wholesaler, or retailer. This area of law covers items like food, drugs, vehicles, and other consumer goods.
An injured person may seek damages in these cases if the following apply:
The injured person was injured regardless of whether he or she was the one to initially purchase the item.

The product had not been substantially altered in a way that impacted safety features before the injury occurred.

The injured person had been using the product for its intended purpose.

The product was unsafe or defective.

The injury resulted directly from the products defect.
If you or a loved one has been harmed by an unsafe or defective product in New York, it's important to discuss your case with a New York product liability attorney. An attorney will help you determine if filing a claim is justified.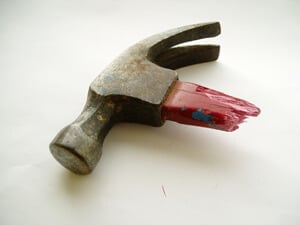 Negligence and Warranty Breaches
A person may have a claim in New York if his or her attorney can prove that the defendant was negligent or breached a product's warranty. Manufacturer warranties should imply that an item is fit for its intended use and free of any defects when it's sold. An attorney may be able to prove the defendant breached the warranty if the item was defective or was not fit for its intended use.
Strict Liability
Various types of defects can apply to product liability cases in New York. An injured party may elect to pursue a case of strict liability, which requires your attorney to prove: a defect was present in a product when it left the hands of the manufacturer and the defect was the cause of the injury.
Failure to Warn
A product's manufacturer or seller may have failed to warn customers about potential dangers associated with the product or, provided insufficient instructions for safely using the item. This can result in an otherwise innocuous product causing harm.
For example, automobile coolant is toxic. It can poison someone if the manufacturer did not provide a clear, adequate warning.
Design Defect
Improper design can render a product dangerous even if it had been properly manufactured. An example would be an automobile gasoline tank that was designed with walls that rupture on impact. If the walls aren't sufficiently durable, this can result in a fire.
Manufacturing Defect
Products that were designed safely can still cause harm due to manufacturing errors. Perhaps a vehicle's wheel was installed without the proper safety bolts. That wheel may fall off the vehicle when a driver is traveling at a relatively high rate of speed, causing injury.
Keep as much evidence as possible if you've been injured due to an unsafe product in New York. It's important to keep the original product, sales receipt, repair records, and any other documentation your New York product liability attorney deems necessary. Your attorney will help you gather the appropriate evidence for your case.