Medical malpractice is a complex issue and our New York medical malpractice lawyers are available to help you determine your rights. New York City is the main hub for many industries, including that of the healthcare industry. If you live in any of the 5 boroughs, you probably know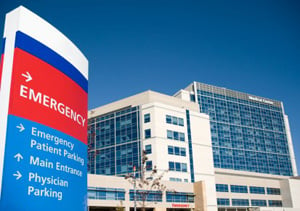 that there is an abundance of medical professionals available to assist you whenever you are sick or injured. While our great city may boast some of the best medical professionals in the world, not every medical professional in every local medical facility is the same.

Each year, hundreds of patients are subjected to less than professional treatment by various physicians, technicians, and nurses. This substandard level of professionalism sometimes results in people getting hurt. If you suspect medical malpractice may have occurred to you or someone you love, it's important to consult with a New York medical malpractice law firm.
New York City Medical Malpractice Lawyers
When a health care professional causes you or your family harm, finding the right medical malpractice lawyer in Brooklyn, the Bronx, Manhattan, and elsewhere in NYC to represent your legal needs is extremely important. The Rothenberg Law Firm LLP has decades of experience fighting for the rights of medical malpractice victims. Contact a New York medical malpractice attorney from our firm today to discuss your case.

****The initial consultation with a medical malpractice lawyer in NYC is always free.
****We do not take a fee unless we are successful in getting money for you.
The National Practitioner Data Bank states that in New York alone, during 2011 – over $590 million dollars were paid in settlement claims for approximately 1,300 medical malpractice cases.
The evidence is clear: medical negligence occurs all the time in our city-and it's costly. These exorbitant numbers indicate the careful choices that must be made when seeking medical attention. When it comes to your health, nothing less than the appropriate standard of care should ever be accepted.

As such, if you or a loved one has suffered from subpar care, you should ensure that your choice in legal representation reflects the high caliber of professionalism that safeguards your legal rights. The New York medical malpractice attorneys at The Rothenberg Law Firm LLP are here to help if you find yourself in this situation.
What is Medical Malpractice?
Medical malpractice is professional negligence on the part of a healthcare provider. This means that the practitioner's treatment falls below the accepted standard of care in the medical community. As a result of this deviation from the standard of care, inferior treatment causes injury or death to the patient. Most cases involving medical malpractice are due to a health care provider's medical error.

However, just because a particular medical procedure did not have a successful outcome, or even resulted in the worsening of a condition, does not necessarily mean that malpractice occurred, and conversely just because some degree of improvement resulted from a medical procedure does not always indicate that there was not an occurrence of medical malpractice. It is instead based on the standards of care shown and procedures used by a reasonably prudent medical professional in the same situation in our area. Because of this, medical malpractice cases are a particularly complicated area of law that requires the help of an experienced medical malpractice law firm.

These errors come in many forms, including but not limited to: surgical mistakes, medication errors, failure to diagnose, failure to account for changes in condition, forgetting to order proper tests, inappropriately releasing a patient from a hospital facility, and more.

Medical malpractice law provides patients with an opportunity to recover compensation from harms resulting from negligent treatment, so consult with a professional medical malpractice lawyer in Manhattan, the Bronx, or Brooklyn to discuss your case.
If you file a medical negligence claim in New York, you can pursue full and fair compensation for your economic and non-economic losses. While some states enforce damage caps on medical malpractice settlements and verdicts, New York does not.
Recovering Compensation for Medical Negligence
If you file a medical negligence claim in New York, you can pursue full and fair compensation for your economic and non-economic losses. While some states enforce damage caps on medical malpractice settlements and verdicts, New York does not.
Economic Damages – Quantifiable Losses
The first category of compensation is known as economic damages. These are the actual financial losses that are easy to quantify.
Economic damages can include the following:
Past and ongoing medical expenses: This includes everything from ambulance transportation and hospitalization costs to medications, doctor's visits, surgery, diagnostic tests, and physical therapy. You can also sue for the costs of assistive medical devices such as wheelchairs and disability modifications to your home. Your attorney will typically call upon expert witnesses to demonstrate the full extent of your injuries and the type of ongoing medical care needed.
Lost wages and benefits: If you were physically unable to work due to your injuries, you could seek reimbursement for lost income during this period.
Loss of future earnings: Some medical mistakes are so catastrophic that victims cannot return to normal employment or must take a different job to accommodate their disability.
Out-of-pocket expenses related to your injury: Plaintiffs can seek reimbursement for taxis or transportation costs to and from medical appointments, in addition to other expenses directly relating to their injury.
Non-Economic Damages – Subjective Losses
Unlike economic damages that are easy to assign a dollar value, non-economic damages are less tangible but just as devastating. Your medical malpractice attorney must gather compelling evidence to demonstrate how your injuries have impacted your mental well-being and overall quality of life.
Non-economic damages may include the following:
Pain and suffering: Refers to the physical pain and emotional distress you have suffered due to medical negligence. Psychological effects can include anxiety, post-traumatic stress, depression, intrusive thoughts, flashbacks, and sleep disturbances.
Loss of consortium: Some injuries are so severe that victims are unable to enjoy emotional or physical relationships with their partners or spouses. Loss of consortium is often used to describe the loss of companionship experienced by the victim and their loved one.
Loss of enjoyment of life: If you are no longer able to partake in sports, activities, or hobbies that once brought meaning and happiness to your life, then you deserve compensation.
Punitive Damages – Punish the Defendant
Punitive damages are not common in medical malpractice settlements or court awards. These damages are reserved for exceptional cases where plaintiffs can prove that the medical provider exhibited malicious or egregious conduct that exceeds a breach of professional duty.
Medical Malpractice Lawyers in NYC
If you or a loved one was injured because of the negligence of a medical professional in the 5 boroughs (Brooklyn, Queens, Manhattan, The Bronx, and Staten Island), consider getting in touch with the experienced team of New York medical malpractice lawyers at The Rothenberg Law Firm LLP. We have decades of experience helping individuals maximize compensation for their losses and are available to assist you every step of the way. Our medical malpractice lawyers in the Bronx, Brooklyn, Manhattan, and the rest of the 5 boroughs are able to assist with your NYC medical negligence case.

You can reach The Rothenberg Law Firm LLP at 1-800-624-8888 or submit an InjuryLawyer.com free online case evaluation. The initial consultation with a New York medical malpractice attorney is FREE of charge. We work on a contingency fee basis. Meaning, we do not take a fee unless and until we are successful in winning money for you.

Some lawsuits need be filed before an impending expiration date, known as the Statute of Limitations. Therefore, call or contact us right away to ensure that you do not waive your rights to money damages or other benefits.