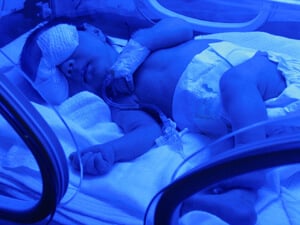 New York City Birth Injury Lawyer
No expectant parent wants to consider the possibility of their newborn sustaining an injury during birth. Unfortunately, such injuries can occur. According to birth injury statistics for New York, seven in every 1000 newborns will sustain injuries during labor or birth.
Parents often face emotional and financial struggles when this happens. They also may have many questions. There are many instances in which an injury that occurred before or during childbirth could have been prevented. As such, parents want to know if another party's actions or negligence contributed to these unfortunate circumstances.
At The Rothenberg Law Firm, our New York City birth injury lawyers thoroughly understand these concerns. For decades, we have offered parents the help and representation they need when a newborn sustains a preventable injury, making them more than just another birth injury statistic for New York.
The compassion of our New York City birth injury attorneys is matched only by our commitment to pursuing justice for parents forced into these situations. If your newborn experienced an injury in New York, we'll work closely with you to ensure the responsible parties are held accountable, while remaining sensitive to the emotional difficulties you could be facing during this experience.
How Can NYC Birth Injury Lawyers Help?
It's always difficult when a newborn sustains an injury. Parents may struggle to manage the financial and emotional burden of such an experience. That's why it's important to contact a birth injury attorney in New York. They can relieve some of the burden by offering accurate legal advice and potentially acquiring compensation. This can at least help reduce some degree of financial hardship. New York City birth injury lawyers offer much-needed support during a difficult time in any parent's life.