Are You Eligible For A Wrongful Death Lawsuit?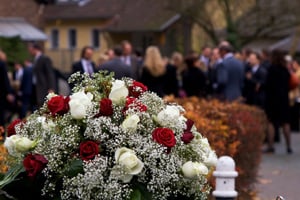 A wrongful death lawsuit may be filed in New York when someone, whether due to their actions or negligence, is responsible for the death of another. Wrongful death cases are tried in civil court. This differentiates them from homicide or manslaughter cases, which are tried in criminal court.
As the victim of wrongful death is unable to pursue compensation, laws in New York allow their surviving family members or estate to pursue damages on their behalf. The law serves to provide any fair and necessary compensation to family members who have suffered emotionally, financially, or both after the wrongful death of a loved one. Whether that's through wrongful death lawsuit settlements in New York or awards from judges in cases, there are standards in place to compensate those involved in a wrongful death suit.
When assessing damages from a wrongful death in New York, courts will consider factors like loss of wages and/or benefits, loss of companionship, emotional pain and suffering, and punitive damages.
Grounds for a Claim
The methods used to determine who is liable in a wrongful death case vary from one state to another. Thus, if a loved one was the victim of wrongful death in New York State, you would need to consult  a New York wrongful death lawyer familiar with the applicable laws.