Are You Eligible For A Wrongful Death Lawsuit?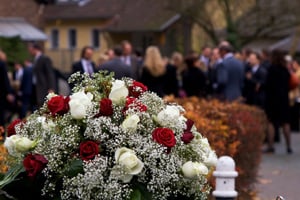 A wrongful death lawsuit may be filed in New York when someone, whether due to their actions or negligence, is responsible for the death of another. Wrongful death cases are tried in civil court. This differentiates them from homicide or manslaughter cases, which are tried in criminal court.
As the victim of wrongful death is unable to pursue compensation, laws in New York allow their surviving family members or estate to pursue damages on their behalf. The law serves to provide any fair and necessary compensation to family members who have suffered emotionally, financially, or both after the wrongful death of a loved one. Whether that's through wrongful death lawsuit settlements in New York or awards from judges in cases, there are standards in place to compensate those involved in a wrongful death suit.
When assessing damages from a wrongful death in New York, courts will consider factors like loss of wages and/or benefits, loss of companionship, emotional pain and suffering, and punitive damages.
Deadline for Filing Wrongful Death Suits in New York
In New York, the statute of limitations for filing a wrongful death lawsuit typically expires after two years. Generally, this means the lawsuit must be filed within two years of the date the person passes away. Exceptions are possible, though rare, which is why it is so crucial to reach out to a lawyer to get started on your case as soon as possible.
The consequences of failing to comply with the statute of limitations can be serious. In fact, doing so could forfeit your opportunity to secure compensation in a wrongful death action.
If a lawsuit is filed after the expiration of the statute, you can count on the defendant in the case to file a motion to dismiss with prejudice. Not only can a dismissal with prejudice end your case, but it will also bar you from ever filing it again in the future.
When the statute expires, you also lose your chance at negotiating a settlement with the other side. This is because the at-fault party and their insurance company is not obligated to negotiate a settlement with you following the violation of the statute of limitations.
Failing to meet the filing deadline could prevent you from pursuing justice for the passing of your loved one. Let our attorneys handle every aspect of your claim, including compliance with the statutory period.
Grounds for a Claim
The methods used to determine who is liable in a wrongful death case vary from one state to another. Thus, if a loved one was the victim of wrongful death in New York State, you would need to consult  a New York wrongful death lawyer familiar with the applicable laws.