Another party's negligence or recklessness can ruin your life. You may suffer long-term impairment or permanent disability. Perhaps you can no longer work, or are not able to work in the occupation you had before the accident.
By filing a personal injury lawsuit, the person or party responsible for your injuries may be proven liable for your damages and required by law to pay compensation.
A Cherry Hill Personal Injury Lawyer at The Rothenberg Law Firm protects your rights and fights on your behalf so that you get the money you deserve for your injuries.
What are some Common Types of Personal Injury Cases?
Not surprisingly, motor vehicle accidents make up the highest percentage of personal injury cases. Car accidents, truck accidents, motorcycle accidents, and accidents involving bicyclists and pedestrians occur far too frequently.
Other common types of personal injury cases include: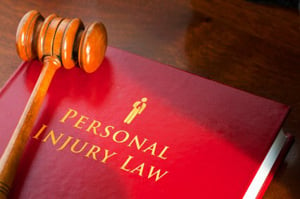 Premises liability – includes slip, trip and fall accidents.
Dangerous drugs – the developer and/or manufacturer of a dangerous drug can be held liable for a dangerous drug.
Medical malpractice- a medical professional's negligence may lead to significant injury.
Product liability – defective products causing harm to consumers.
Assault – deliberate intentional physical actions may cause serious personal injuries.
How Do I Know Who Is Responsible?
Determining who is responsible for your personal injury is not always straightforward. For instance, if you were badly injured in a car crash, the driver who hit you is usually responsible, but other entities may also be liable. Perhaps a mechanical malfunction caused the crash. In that case, the manufacturer of the vehicle or a repair facility may be liable as well.
Your Cherry Hill personal injury attorney investigates all aspects of the situation. That may include hiring accident reconstruction specialists to determine which parties were at fault.
What Is Comparative Negligence?
New Jersey uses the "modified comparative fault" system, reducing the percentage of damages based on the degree of fault. Just because a plaintiff may have some degree of fault in an accident  does not mean that he or she cannot collect damages from the other party who was 50% or more responsible for the accident.
Statute of Limitations
In New Jersey, the statute of limitations for filing a personal injury lawsuit is two years from the date of the accident. However, if the defendant is any type of public entity, the statute of limitations is much shorter. For any type of public entity, a Notice of Tort Claim requires filing within 90 days after the incident. Otherwise, a claim against the public entity may be barred.
Some personal injury victims may not be aware that their injury occurred on or with a public entity property, as this category encompasses public schools as well as municipal, county, state, and federal entities. That's just one reason it is important to contact a Cherry Hill personal injury lawyer as soon as possible after your injury.
When medical malpractice is involved, New Jersey adheres to the discovery rule. That means the plaintiff has two years from the date they discovered that they were harmed by a healthcare provider. Keep in mind that the burden of proof lies with the plaintiff to prove they did not know about their health conditions earlier.
If a person succumbs to their injuries, their families may file a wrongful death lawsuit against those responsible. Such a lawsuit requires filing within two years of the death date.
Compensation
Compensation, or damages, in a personal injury case may include: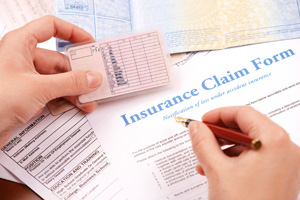 Medical expenses, current and future
Lost wages
Loss of future income
Property damage
Pain and suffering
Emotional distress
New Jersey does not place a cap on compensatory damages in personal injury lawsuits. Unlike many other states, there is no cap on medical malpractice awards either.
How Can a Cherry Hill Personal Injury Lawyer Help You?
At The Rothenberg Law Firm, we will investigate the circumstances of your claim thoroughly. The best thing is to contact us as soon as possible, because valuable evidence may otherwise vanish. We will identify any parties who may prove liable.
We will negotiate with the at-fault party's insurance company to reach the best possible settlement on your behalf. While most cases are settled, we will go to trial on your behalf if the insurer refuses to agree to a settlement that gives you the best financial recovery you deserve.
Contact a Cherry Hill Personal Injury Attorney
If you or someone you love was seriously injured because of another party's negligence or recklessness, contact us today.
Schedule a free, no-obligation consultation right away with The Rothenberg Law Firm. After reviewing your claim, we will advise you of your options. Because we work on a contingency basis, you pay no fee unless we are successful in winning money for you.