Accidents are unavoidable. On an average day, thousands of New Yorkers find their lives turned upside down by car accidents. Though many people walk away from traffic collisions with only a fender bender or a few bumps and bruises, others suffer severe injuries and extreme emotional distress.
At The Rothenberg Law Firm LLP, we understand that injuries suffered in motor vehicle collisions can place major emotional and financial burdens on both the victims and their loved ones. Medical bills pile up quickly, forcing family members to carry the burden of caring for accident victims, arranging medical care, nursing care, physical therapy appointments, and managing medical expenses all at once. 
If you or someone you love has been injured in a car accident, contact a car accident lawyer immediately to learn about your rights and the steps to take to protect yourself and your family.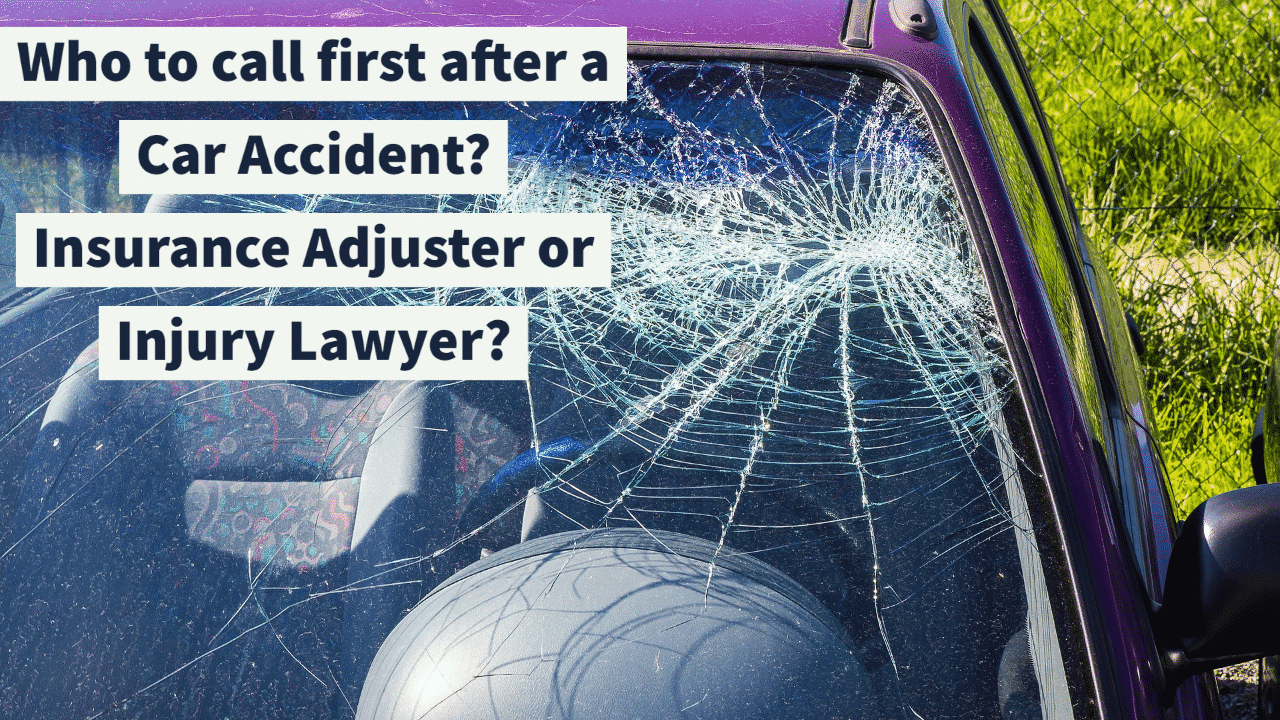 Discussing Your Rights with a Personal Injury Lawyer
The auto accident lawyers at The Rothenberg Law Firm represent clients from all over NYC, and they will help you understand your legal rights. Let the experienced attorneys at our firm evaluate your personal injury case and help you get maximum compensation.
***Your initial case evaluation is always free.
***We do not take a fee, unless and until we are successful in recovering money for you.
Frequent Questions That May Arise Following A Car Accident in NYC:
---

Please remember: The insurance company's sole interest is in ensuring that you receive as little as possible. Do not deal with the insurance company alone. Retain the services of a car accident attorney who can ensure that your rights are protected. For more information, click here.

---
What are the Most Common Types of Automobile Accidents?
Rear-End Accidents

-

About 29% of all collisions are rear-end crashes

, making them the most common type of car accident.

T Bone Crashes

- T Bone accidents, or side-impact crashes, occur when the front of one car strikes the side of another car and often take place at intersections when a driver disregards a red light or stop sign.

Single Car Crashes

- Single car collisions occur when a driver loses control of his vehicle and crashes.

Rollover Accidents

- Rollover crashes occur when a vehicle turns over on its roof or side, and are increasingly common in lightweight truck accidents.

Head-On Collision

- Although only 2% of accidents are head-on collisions, they are responsible for

over 10% of fatal crashes

.
What are the Common Causes of Car Accidents in New York?
According to accident statistics made available by the New York DMV, there were over 134,000 passenger vehicle and commercial truck accidents in Manhattan, Queens, Staten Island, the Bronx, and Brooklyn in 2019. A high percentage of those included personal injuries.
Most of these tragedies are entirely preventable and are due to one of these three causes:
Negligence 

Defective Auto Parts

Third-Party liability 
I. Negligence:
Although there are many types of accidents, the  most common causes of New York City car accidents are distracted drivers, driver error and careless driving, which are responsible for thousands of accidents and hundreds of fatal crashes every year. Accident statistics from the New York City Police Department for November 2020, categorized by type of crash, are telling:
Distracted Driving / Negligent Drivers – 2,569 accidents

Failure to Yield Right of Way – 603 accidents

Improper Lane Changing & Passing – 584 accidents

Speeding – 327 accidents

Ignored Traffic Signs/Lights – 247 accidents

Drugs & Drunk Driving Accidents - 174 accidents

Rear-End Collisions - 683

Drowsy Driving - 44 accidents

Sideswipe Accidents - 321 accidents

Improper Turns and Signal Failure - 184 accidents
II. Defective Vehicles:
Although the majority of accidents are caused by negligent driving, many accidents occur due to structural problems with the vehicle itself.  Unfortunately, manufacturers of vehicles often cut corners, putting unsafe cars on the road that either increase the likelihood of an accident or fail to protect drivers from accidents due to improper safety standards.
Car accident lawsuits stemming from defective vehicles may involve issues like defective tires and steering columns, high rollover susceptibility, malfunctioning seat belts, defective door latches, dangerous airbags, deficient crashworthiness, and inadequate roof strength.
Until it happens to you, it's easy to think that these problems are fluke events. But many New Yorkers continue to suffer serious injury or even death due to defects causing vehicle failures.  According to the New York DMV, there were almost 17,000 crashes in 2019 caused by vehicular failures.
III. Third-Party Liability:
In many cases, automobile accidents are caused by poor road conditions. Road defects like large potholes and road hazards like missing road signs, broken traffic signals,  and construction material left at roadside construction sites can easily cause vehicle collisions.  In these cases, the government agency responsible for maintaining safe roads may be liable for your injuries.
What Is Comparative Negligence In New York?
Determining who is responsible for a car accident is vital to any personal injury case. However, the answer might not always be straightforward. In some cases, both parties could share in the fault. For example, a collision between a speeding driver and a motorist that failed to yield the right-of-way could result in shared fault between the two parties. Comparative negligence laws are designed to address this issue.
If you are injured in an accident where you were partially to blame, you could still be entitled to damages from the other motorist. Further, any degree of fault can result in a monetary award, whether you were 99 percent to blame or not at fault at all. However, the amount of damages you are entitled to recover is limited by comparative negligence. According to the law, a jury must reduce your total recovery by your degree of fault.
Consider the following example. You are involved in an accident. After hearing your case, the jury determined that you were 60 percent at fault in the crash, but suffered $100,000 in damages. Despite your large share of liability, you could still be entitled to damages equal to 40 percent of your injuries, or $40,000.
The question of comparative negligence can be especially complicated when three or more parties share some of the blame for an accident. For example, it is possible that all three drivers involved in a three-way collision share some of the responsibility for the crash. In these cases, a legal doctrine known as joint and several liability will come into play.
With joint and several liability, each party that was negligent in a car accident will be liable for some of the damages of the other motorists. However, the percentage of liability they face will be capped based on their degree of fault regarding non-economic damages. For economic damages—including lost wages or medical bills—a plaintiff can seek the full value of their injury claim from a single defendant.
What are the Common Types of Injuries Caused by Car Accidents?
In addition to the emotional trauma experienced by motor vehicle crash victims, many victims suffer significant physical pain and a range of injuries:
Traumatic Brain Injury (TBI)

- A TBI is a catastrophic injury that is often debilitating

Spinal Cord Damage

- A spinal cord injury can cause permanent disability, including changes in strength, sensation, mobility, and can lead to paralysis.

Back & Neck Injury -

Over 800,000 car accidents causing back and neck injuries are reported each year.
Internal Injuries

- Internal bleeding and ruptured internal organs are common but serious injuries caused by auto accidents.

Torn Ligaments & Soft Tissue Injuries
Loss of Body Function
NYC Auto Accident Lawyers
If you or a loved one is involved in a traffic accident in New York, consider contacting the experienced car accident lawyers at The Rothenberg Law Firm LLP to discuss a car accident claim. Our attorneys have decades of experience with complex car accidents and have helped thousands of New Yorkers maximize compensation for their injuries. We are available to assist residents throughout the 5 boroughs (Manhattan, Queens, Staten Island, Bronx and Brooklyn), Nassau County, and Suffolk County in all related legal matters.
Contact our experienced trial lawyers for a confidential consultation and free case evaluation by filling out a contact form online at InjuryLawyer.com or by calling our phone number, 1-800-624-8888.
When we take on a new client, we adopt them as part of our family, and we fight for them in every way possible. That has been our motivating force in capturing hundreds of millions of dollars in jury verdicts for clients we have represented during the past 50-plus years.
Your initial consultation with our attorneys will always be FREE of charge. We work on a contingency fee basis. This means that if we agree to handle your case, there are no legal fees unless we are successful in getting you financial awards.