INSURANCE CLAIMS : THE ROLE OF CLAIMS ADJUSTERS
After your car accident, you may be directly approached by an insurance adjuster who represents the insurance company of the person who caused your personal injury accident.  It is very important  to understand the role of claims adjusters also known as claims examiners, claims specialists or claims analysts. It is critical to appreciate the ins and out of the entire claims process and to make sure that you do not talk to an adjuster assigned to your personal injury case without first talking to an attorney. 
The claims adjuster assigned to your personal injury file will not be your personal insurance agent. It will be a staff adjuster who specifically handles liability claims on behalf of the insurance carrier. The type, size and severity of your claim may determine who is assigned as the adjuster of your case.  In fact the claims adjuster may even be independent adjusters hired by the insurance company.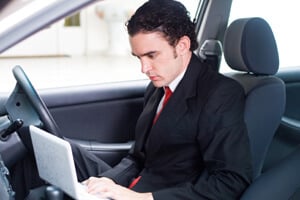 INSURANCE CLAIMS ADJUSTERS: QUICK AND LESS
No matter how the claims examiner may come across to you - friendly and nice or tough sounding and aggressive- the adjuster's job is to save the insurance company money. It is not to get you a fair settlement; it is not to get you the full compensation you deserve. Every adjuster has a clear mandate to settle quickly and for as little money as possible. He or she will try to accomplish this goal by trying to reduce the value of your claim and try to convince you to accept a lower settlement than you may be entitled to receive. 
INSURANCE ADJUSTERS & THE VALUE OF YOUR PERSONAL INJURY CLAIM
The adjuster may present numerous arguments to show that your case is not of significant value:
Adjusters might contend that you were at fault instead of the real defendant/ guilty party;

Claims examiners can try to focus only on the property damage incurred and dismiss your serious pain and suffering;   

The claims appraisers might attempt to deny the liability and/or coverage of the policy holder;

The adjuster could also seek to not reveal the limits of the insurance policy covering the defendant; and/or

The insurance carrier will often limit the authority of the adjusters depending on the types of claims to a predetermined dollar amount.
SHOULD YOU LET AN ADJUSTER DO THEIR JOB?
Like all of us, claims adjusters are doing their job. 
But insurance claim adjusters do not work for you and are not looking out for your best interest!
An insurance adjuster may attempt to contact you at the beginning of the claims process before you decide to hire an experienced personal injury attorney. You should not discuss your case with the defendant's insurance adjuster until you speak with an attorney. If you do speak with an adjuster, be courteous and take note of what questions the adjuster asks.  However, it is extremely important that you do not enter into a dialogue with the adjuster or provide any statements that could eventually be used against you in your claim.  Tell your lawyer what was said between yourself and the adjuster and let the legal professional evaluate your claim and help you deal with the insurance company.
As opposed to the claims adjuster, a motor vehicle personal injury lawyer will:
Protect you from the attempts of the insurance company to settle your case for low value;

Handle all of the complex legal work, filings, paperwork and benefit applications;

Act as your loyal legal representative vis-a-vis the insurance company who comes to the table with all of their extensive resources and experience; and

Understand the true value of your case and fight tooth and nail on your behalf to get the best result possible.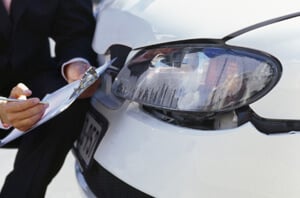 Don't Forget: Do not give away information to a claims adjuster.  Contact an attorney and obtain his/her advice as soon as possible.
Legal Help with a Vehicular Accident
If you think you or a loved one might have been harmed as a result of a vehicular accident, it is important to reach out to a legal professional to learn about your options. The Rothenberg Law Firm LLP can provide the experienced legal help you need.  The firm can be reached at 1-800-624-8888 or you can fill out a free online case evaluation form. The initial consultation is always FREE. If we agree to pursue your case, there is no legal fee unless we are successful in getting you money.
Timing is important, because statutes of limitation affect how long you have to file a claim.