Have you suffered an unexpected accident while driving, walking or biking on the busy streets of Brooklyn? Do you have a loved one who was the victim of nursing home negligence or medical malpractice in Brooklyn? If you have suffered an injury due to the negligence of another, you deserve financial compensation.
Our Brooklyn personal injury law firm understands that accidents can turn your life upside down, placing major emotional and financial burdens on injury victims and their loved ones. Medical treatment costs add up quickly, forcing family members to carry the burden of caring for their injured loved ones, arranging medical care, physical therapy and managing finances all at once.
The experienced and caring attorneys at The Rothenberg Law Firm are deeply committed to standing up for the rights of the people of Brooklyn. At the same time, we approach the attorney-client relationship with compassion and sensitivity and do our utmost to support our clients during a very difficult time. When we take on a new client, we adopt them as part of our family and fight for them in every way possible. That has been our motivating force in capturing billions of dollars in compensation for clients we have represented during the past 50-plus years.
What are Common Types of Accidents and Personal Injury Claims?
Personal injury lawsuits are brought to seek damages and compensation for many different kinds of injuries. In all of these claims, victims of negligence aim to hold negligent parties responsible for their actions. Some of the most common accidents and claims include:
Motor Vehicle Accidents -

 Brooklyn automobile accidents

dramatically increased in 2020

, as many drivers recklessly returned to the streets during the pandemic. Auto accidents are the most common type of personal injury claim and come in many different forms, such as

truck accidents

,

Uber accidents

, motor vehicle accidents and

motorcycle accidents

. It is critically important for auto accident victims to learn about their rights from experienced car accident attorneys and truck accident lawyers.

Bicycle Accidents

- Bicycle accidents in Brooklyn and throughout New York City have

increased significantly

in recent years. Our experienced bicycle accident lawyers are here to help.

Pedestrian Accidents

- Pedestrians are particularly vulnerable to injury on Brooklyn's congested streets.

According to studies

, more pedestrians are injured and killed in Brooklyn than any other borough in New York City.

Train Accidents

- Train and subway injury victims may be entitled to compensation if the accident is due to the negligence of the train driver or the condition of the train/ subway and or  the station or tracks.

Construction Site Accidents

- Employees who suffer workplace injuries in construction accidents or other workplace accidents are often able to sue a third party who may be responsible for negligence in the workplace, such as a manufacturer of faulty equipment, for money damages.

Medical Malpractice

- Medical malpractice occurs when doctors, aides, nurses or other medical care workers fail to provide the proper level of care to a patient. This can occur in many different ways, including but not limited to improper dosing, procedural mistakes and simple carelessness.

Birth injury

- Seven out of every one thousand newborn babies in New York are injured during labor or birth.  An experienced injury lawyer can help.

Nursing Home Negligence

- Nursing homes owe a duty of care to seniors, but all too often fail to properly care for our loved ones. As we tragically learned during the COVID pandemic, nursing home residents are particularly vulnerable to abuse, and negligent parties must be held accountable.

Premises Liability Claims & Slip-And-Fall Accidents - According to New York law, property owners are required to exercise reasonable care in maintaining their properties to ensure that customers and pedestrians are not subject to unreasonable risks.
Product Liability

- When an unsafe or defective product causes harm, the manufacturer, wholesaler or retailer may be held responsible.

Wrongful Death

- If a defendant's negligence results in a death, the victim's family members may file a wrongful death claim and sue for damages, such as loss of earnings and emotional suffering.

Traumatic Brain Injuries - With over 50 years of experience, our Brooklyn brain injury lawyers at The Rothenberg Law Firm have established an exemplary reputation in New York for providing legal representation to individuals who have suffered TBIs due to negligence.
What Kind of Monetary Damages Can I Recover for My Injuries?
Without knowing the details of the injury suffered and the way the accident took place, it is impossible to speculate about the value of a particular case.  However, the law allows accident victims to recover for a wide range of damages, many of which may not be readily apparent to the injured party, including:
Physical Pain and Suffering

Lost Past Wages

Future Income Loss

Medical Treatment Costs and other Forms of Medical Care

Non-Economic Losses, including Emotional Pain and Emotional Distress

Loss of Enjoyment of Life and Loss of Consortium

Other Non-Economic Damages
Our Brooklyn personal injury attorneys have decades of experience and the in-depth knowledge necessary to help injured clients receive maximum compensation for their losses.
Why Do I Need a Brooklyn Personal Injury Attorney? Can I Represent Myself?
Following an accident or injury, it is critically important to obtain legal representation from a trial attorney with a track record of success. Many personal injury lawsuits involve well-funded defendants and insurance companies. Insurance companies are never on your side and will do everything possible to pay you as little as they can.  All too often, accident victims accept an unfair settlement without realizing that the insurance adjusters are taking advantage of them.
Although your case may seem straightforward, it is important to have an attorney with years of experience at your side.  While many personal injury cases settle out of court, it's important to be prepared for trial if necessary. It's also likely that an insurance adjuster will be more likely to agree to a fair settlement if he or she knows you have an experienced lawyer on your side, fighting for your rights. Don't let an insurance company take advantage of you!
Contact the Experienced Attorneys at the Rothenberg Law Firm
If you or a loved one has been injured due to the negligence of another, contact the experienced legal team at The Rothenberg Law Firm LLP to handle your Brooklyn injury case. Contact us today by calling us at 1-800-624-8888 or by submitting a free online case evaluation.
The initial consultation with a Brooklyn personal injury attorney is always FREE. If we take on your case, we work on a contingency fee basis, which means that we don't charge any legal fees unless we succeed in getting proper compensation for you first.
According to New York State Law, personal injury lawsuits must be filed against the responsible parties before an expiration date known as the statute of limitations. The statute of limitations for most types of personal injury cases allows plaintiffs three years from the date of their injury to file a lawsuit against those responsible for the accident. However, some types of claims require filing within a shorter time period.
The Rothenberg Law Firm maintains law offices throughout the Tri-State area.  Our attorneys have extensive experience in all personal injury matters and have won billions of dollars in settlements and verdicts for thousands of clients over the past fifty years.
Our Brooklyn law office services clients in neighborhoods throughout the borough, including Williamsburg, Flatbush, Prospect Park, Crown Heights, Sunset Park, Bay Ridge, Brooklyn Heights, Sheepshead Bay, Brooklyn Navy Yard, Cobble Hill, Fort Greene, South Brooklyn, Downtown Brooklyn and Marine Park.
For more information contact us at 1-800-624-8888. Or visit us by appointment at our Brooklyn office, at 169 Wythe Ave. Brooklyn, NY 11249, Suite 204.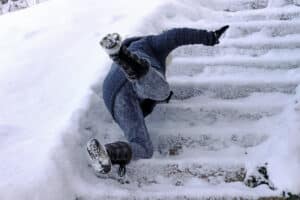 Brooklyn Slip and Fall Lawyers
After suffering a slip and fall in New York City, what should you do? You must know your rights and… Read More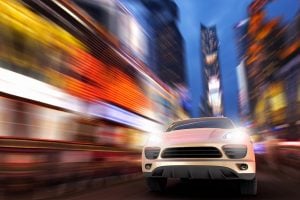 Brooklyn Car Accident Lawyers
Driving in Brooklyn often feels like navigating a minefield. With busy streets and aggressive drivers, it's no surprise that Brooklyn… Read More