Brooklyn's bustling streets, sidewalks, and parks make it a fantastic tourist destination and a convenient place to live. However, with all the opportunities for walking comes an increased risk of pedestrian accidents. If you have been injured in a pedestrian accident, you may be entitled to compensation for your medical bills, lost wages, and other damages.
At The Rothenberg Law Firm, LLP, our experienced Brooklyn pedestrian accident lawyers can help you recover the compensation you deserve. We've been handling pedestrian accident cases for over 50 years and have won and collected billions for our clients.
Top Causes of Pedestrian Accidents in New York
Pedestrian accidents remain a significant problem in New York, with more than 15,000 pedestrians injured in the state each year. New York City is also seeing an increase in the number of pedestrians and cyclists dying as a result of careless and reckless drivers.
According to the New York State Department of Motor Vehicles, there were more than 11,000 pedestrian-involved motor vehicle crashes in the state in 2018. Of those,1,653 occurred in NYC alone. These crashes resulted in 1,309 injuries and 166 fatalities.
Some common causes of pedestrian and car accidents in Brooklyn include: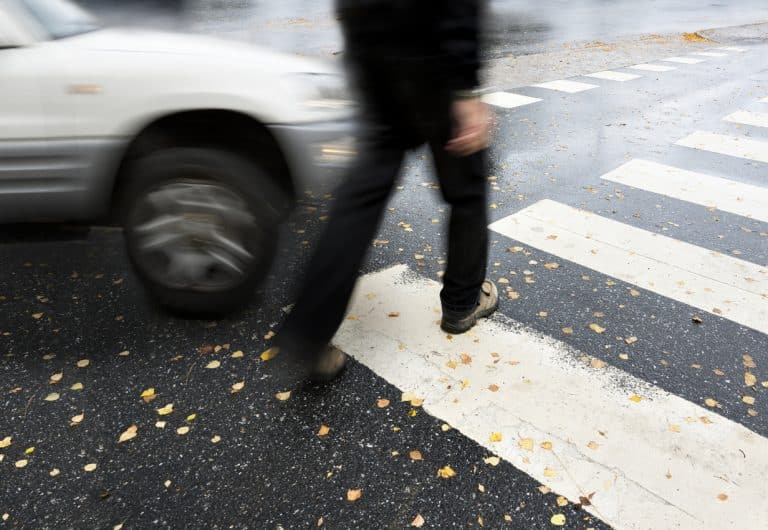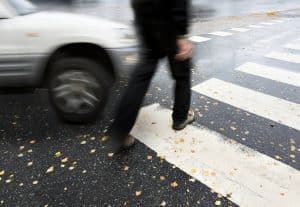 Distracted Driving
With so many distractions available on today's roads – including smartphones, GPS devices, etc. – drivers can become easily distracted and forget to watch out for pedestrians. Distracted driving can cause drivers to fail to yield the right-of-way at crosswalks or intersections or to not pay attention when pedestrians step off sidewalks into traffic.
In addition, talking on cell phones while driving has been linked with an increased risk of a collision with a pedestrian due to slower reaction times.
Alcohol Impairment
Intoxicated drivers may not be able to react quickly enough when faced with a pedestrian crossing their path, resulting in collisions that could have been avoided had the driver been sober. Driving under the influence of drugs also contributes significantly to pedestrian accident fatalities and injuries each year.
Vehicle Design
Larger vehicles like SUVs pose greater risks due to higher bumpers that make it harder for drivers to see small pedestrians, such as children, close up ahead. Additionally, vehicles with poor visibility due to large blind spots can make it difficult for drivers to spot people crossing the street until it is too late.
Who Can Be Held Liable for Pedestrian Accident Injuries?
The driver of a vehicle will almost always be considered at fault if they fail to yield right-of-way or ignore traffic signals when approaching a crosswalk. When a driver fails to take necessary precautions, they can be held liable for damages resulting from the collision.
In some cases, more than one party may be responsible for an accident involving pedestrians. In these situations, all parties with responsibility for causing or contributing to an accident can potentially be held accountable for damages suffered by victims.
How Long Do I Have to File a Claim for Compensation After My Pedestrian Accident?
In the state of New York, victims of pedestrian accidents typically have three years from the date of the incident to file a lawsuit for compensation. This is referred to as the statute of limitations, and it's important to understand that this time limit may vary depending on the type of case.
Don't let the clock tick down on your ability to claim compensation. When you're ready to discuss your injuries, we have a Brooklyn personal injury lawyer who is ready to listen and take action.
Can I Still Recover Compensation If I'm Being Blamed for My Pedestrian Accident?
The short answer is yes. In most cases, even if you are held partially responsible for a pedestrian accident, you can still pursue compensation for your injuries and losses. This is because New York follows a comparative negligence rule, which means that any damages awarded to victims can be reduced based on their percentage of fault in the incident.
For example, if you were found to be 30% at fault for the accident and the total damages awarded by the court was $100,000, then you would only receive 70% of that amount ($70,000).
Even if your own negligence contributed partially to an accident, other parties may still be held liable for their actions. An experienced lawyer will review all aspects of your case and provide guidance so that you can pursue a successful claim and receive just compensation for your losses due to another person's recklessness.
Our Brooklyn Pedestrian Accident Attorneys Can Help You
We make sure to fight for the maximum compensation allowable by law for Brooklyn pedestrian accident victims. When you're struck by a vehicle while biking or out for a walk, you deserve justice. At The Rothenberg Law Firm, LLP, our New York pedestrian accident attorneys are eager and equipped to help you get your life back on track.
Our lawyers provide comprehensive legal advice regarding all aspects of a case so that injury victims can make informed decisions about how best to proceed with their claims and potential lawsuit. We are dedicated advocates for our clients, striving to obtain maximum results through settlement negotiations or at trial if necessary.
In addition, we only charge legal fees if we win, so you don't have any more financial burdens added on top of what you're already dealing with.
If you have been injured in a pedestrian accident in Brooklyn, schedule a FREE consultation and let us help you start your journey to justice.