No one can prepare for a personal injury. It's an often-tragic event that can upend your life. A Hackensack personal injury lawyer at The Rothenberg Law Firm protects your rights and fights to get the compensation you deserve from the parties responsible for your injuries.
We treat every client as if we are fighting for someone in our own family because we know that you need to care in order to succeed. Contact us in our Hackensack office if you've been hurt in a car, motorcycle, or truck accident, or you have been injured in any other form of personal injury such as a medical malpractice or by a defective product. It is our goal to help clients get their lives back on track with minimal disruption or inconvenience.
History of The Rothenberg Law in Hackensack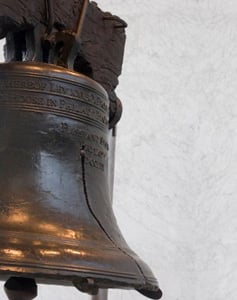 We are one of the nation's most experienced and successful personal injury law firms. Founded in 1969, our family of lawyers has recovered billions of dollars for injured clients.. We work hard to restore the shattered lives of our clients and maximize financial recovery. We understand how serious injury or the death of a family member impacts your life—physically and emotionally.
When we take on a client at The Rothenberg Law Firm, we aggressively and promptly investigate the facts of their case. Our firm's lawyers have collectively tried hundreds of cases involving all kinds of accidents and injuries. As a result, we have dealt with injuries ranging from broken bones and damaged ligaments to traumatic brain injuries,  spinal cord paralysis and wrongful death. Our Hackensack office has a team of experienced and dedicated lawyers ready and willing to zealously represent you and your family.
Types of Personal Injury Cases
Personal injury cases run the gamut. However, what they all have in common is that the plaintiff suffered a serious injury because of another party's negligence or recklessness.
Many personal injury cases involve motor vehicles.
Car accidents are the leading cause of personal injury. New Jersey is a no-fault auto insurance state, so medical expenses are paid by the victim's insurance company, no matter who is at fault. Depending on the type of car insurance you have in New Jersey, you may also be able to file a lawsuit against the person who harmed you. For those with serious injuries, such as displaced fractures and/or traumatic brain injuries, you can file a personal injury lawsuit against those responsible regardless of the type of car insurance you have.
When a smaller vehicle is hit by a large truck, the occupants often suffer severe or fatal injuries. That is why truck accidents frequently leave victims with catastrophic injuries. The same is true for bus accidents.
Motorcycle accidents are another type of collision where the cyclist or passenger is frequently seriously injured or killed.
Common personal injury cases that do not involve motor vehicles include:
Dangerous drugs
Medical malpractice
Nursing home abuse
Product liability
Slip/trip and fall
Compensation
Compensation, or damages, in a personal injury lawsuit may include economic and non-economic damages. Economic damages include:
Medical expenses, current, and future
Lost wages
Property damage
Determining non-economic damages is more subjective. Such damages may include:
Pain and suffering
Emotional distress
Loss of enjoyment of life
The awarding of non-economic damages depends on the specifics of each case.
Statute of Limitations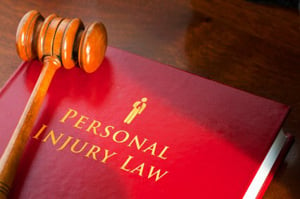 In New Jersey, the statute of limitations for filing a personal injury lawsuit is two years from the incident date. In most cases, failure to file by that deadline means the lawsuit cannot go forward.
If the accident involved any public entity or an on-duty public employee, the statute of limitations is just 90 days to file a Notice of Tort claim. Public entities include boards of education, counties, municipalities, community colleges, state universities, the state of New Jersey, and all of its departments.
What to Look for in a Personal Injury Lawyer
Clients seek out personal injury lawyers because they are the victims of someone's reckless or negligent behavior. Therefore, you want a personal injury lawyer with experience with similar cases. For instance, if you were injured because of a defective device, look for an attorney with experience handling product liability cases–with an in-depth knowledge of the field and experience in the courtroom. Similarly, if you were injured in an automobile accident, look for an attorney with experience handling car accident cases. The Rothenberg Law Firm's dedicated personal injury attorneys have over 50 years of experience handling personal injury cases. We have devoted our practice to handling all types of injury cases.
How Can a Hackensack Personal Injury Attorney Help You?
Our aggressive Hackensack personal injury attorneys investigate every aspect of your case. We collect evidence, ranging from police and medical reports, eyewitness interviews, surveillance video, and in the case of motor vehicle accidents, experts who can reconstruct the collision.
While you are recuperating, we will negotiate with insurance companies on your behalf to reach a fair settlement. Should the insurance company fail to agree to a reasonable settlement, we will take your case to court if necessary.
Contact a Hackensack Personal Injury Attorney
If you were seriously injured due to another party's negligence or recklessness, you need the services of an experienced personal injury attorney at The Rothenberg Law Firm in Hackensack. Schedule a free, no-obligation consultation today. Because we work on a contingency basis, you pay no fee unless you receive compensation.