Each year, thousands of construction workers in the United States are injured or killed on the job. Statistically, one out of every five workplace fatalities in the country involves a construction worker. These accidents often occur because the construction company failed to properly establish a safety program or safety engineers were negligent.
Regardless of the cause, a worker injured at a construction site is often entitled to compensation. If you or a loved one has been harmed while working at a construction site in New York, get in touch with a New York construction accident attorney today. They'll help you secure the compensation you deserve.
Typical Construction Accident Injury Benefits
Thanks to the Workers Compensation Act (WCA), most states allow construction workers injured on the job to be eligible to obtain some compensation even if the accident was a result of their own carelessness. Benefits a worker might receive include weekly payments and coverage of medical expenses.
Third Party Liability in Construction Accidents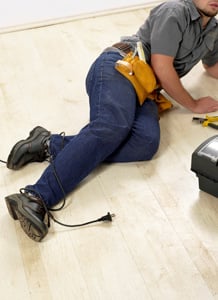 Most of the time, a construction worker injured on the job is not able to sue their employer for work-related injuries. However, that doesn't mean a third-party can't be found negligent.
There are circumstances in which it's possible to assign liability to a third-party following a construction site accident in New York. For example, equipment manufacturers, architects, owners, and contractors may all be held liable if an accident arose as the result of insufficient safety measures.
As a New York workplace accident lawyer will tell you, both general contractors and subcontractors are responsible for ensuring a construction site is safe for employees to work in. Their obligations include:
Warning all relevant individuals of any hazards present on the site.

Hiring employees who've demonstrated an ability and willingness to exercise caution on the job.

Coordinating overall job safety.

Ensuring all safety specifications are followed carefully.
Construction equipment manufacturers must design and maintain safe products. A construction accident could occur if a piece of equipment is dangerous, defective, or poorly maintained. While personal responsibility is always important at a construction site, the risk of injury rises substantially when the equipment workers rely on isn't safe. Thus, if an accident is related to a faulty product, its manufacturer may be held liable. Determining this liability is part of the reason to discuss your case with a workplace injury attorney.
To learn more about third-party liability in these cases, discuss the issue with a New York construction accident attorney. Examples of potentially dangerous construction site equipment include: