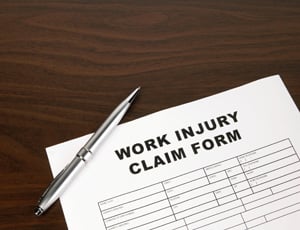 Every occupation within the City's boroughs has its associated risks. Whether your job is inherently dangerous or benign, the traditional saying still holds true: "accidents happen." Workplace injuries will undoubtedly serve as a setback if you develop an illness or injury due to work-related tasks. One typical thought of New Yorkers is "How am I going to pay for this?"
Discussing Your Rights with a Workers Comp Lawyer NYC
The lawyers at The Rothenberg Law Firm LLP represent clients from all over NYC, and they will help you understand your legal rights. Let an experienced legal professionals at our firm help you obtain the money you deserve.
***Your initial consultation is always free.
*** We do not take a fee, unless and until we are successful in recovering money for you.
There are also injuries that one might suffer that could have been the result of the negligence of a third party. If your injury was the fault of someone or something other than your employer- you may be able to pursue a personal injury claim as well as seek workers compensation benefits.  Our firm will take the time and effort to look beyond your workers compensation claim to determine if you have a third party claim – which may entitle you to seek compensation for damages way above those you are entitled to in a workers compensation claim alone.
If you or someone you love has suffered an injury at work and is currently dealing with obtaining workers compensation benefits, contact a workers comp lawyer in NYC immediately to find out about your rights.
Workers' Compensation
According to the U.S. Department of Labor, as of September 2012, compensation and medical expenses paid for workers' compensation amounted to approximately $329 million dollars.  If you have been injured on the job, contact a New York lawyer immediately, as you may be eligible for workers' compensation benefits to help pay for your losses.
Many people are unaware of the benefits derived from workers' compensation and have questions such as:
What is workers' compensation? What benefits can I receive?
Definition:
Workers' compensation is insurance that provides cash benefits and/or medical care for workers who are injured or become ill as a direct result of their job. Employers pay for this insurance. As such, employees do not contribute to the cost of compensation. Once it is determined that the injury or illness is work-related, the employer or insurance carrier agrees to pay the claim.
What does this mean for you?
You do not have to pay out of pocket for the injuries you have sustained since your employer's workers' compensation insurance is responsible for paying these benefits. However, a number of employers attempt to dispute these claims, thus delaying your right to your entitled benefits. In events such as these, it is crucial to get an experienced workers' compensation attorney in New York to make certain that you are getting the maximum amount you are entitled to under the law.
Benefits:
New York workers compensation laws may entitle you to certain benefits. These benefits can include payment of medical bills, compensation while you are unable to work, vocational rehabilitation, permanent partial disability benefits, or total disability benefits. Since you do not want to get stuck holding the bill, having access to these benefits will reduce the worries that typically accompany these types of cases.
If your employer or insurance carrier disputes your claim, benefits are not paid until a workers' compensation law judge makes a decision as to the outcome of your case. While benefits may be available to aid you in your time of need, there are remedies in place that ensure you receive these benefits if your claim is denied. Consequently, if you suspect your benefits are being underpaid, your medical bills are not being reimbursed, or your claim is being completely denied, it is important to get a competent New York lawyer with adequate experience and knowledge.
Workers Comp Lawyer NYC:
If you have sustained injuries on the job, you should seek the professional advice of the attorneys at The Rothenberg Law Firm LLP. Our decades of commitment and service to the residents of (Brooklyn, Queens, Manhattan, The Bronx, and Staten Island) New York demonstrate our efforts in providing the dedicated attention and legal experience your case deserves.
Contact us today, 1-800-624-8888.