Victims of personal injuries are entitled to a monetary sum, or compensation amount, for the loss or harm that result from injury to their person, property, or reputation known.  This is usually referred to as damages. Unfortunately, there is not a simple equation to determine the compensation amount a victim may deserve. However, an experienced attorney will help guide you through the many factors involved. This ensures that your case is not settled for less than it is worth.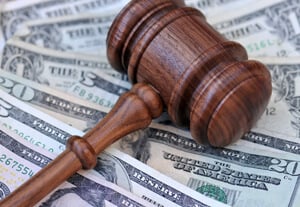 The Process
The attorneys at The Rothenberg Law Firm LLP will first meet with you to discuss the details of your case at length. Some of the monetary factors considered in determining a just compensation amount for your injuries include property damages, lost income, and medical expenses. Personal elements involve any pain and suffering, emotional distress, loss of life enjoyment, loss of consortium, or lost opportunities for the future you may have experienced.
Our knowledgeable attorneys consider other key factors to your case as well. These could be the availability and credibility of witnesses and/or the defendant's perceived credibility and degree of liability.
Finally, your attorney will actively pursue the supportive opinion of experts in any relevant field to obtain the compensation amount that you deserve.
Obtaining Damages
The compensation award in a personal injury case is never guaranteed. However, it is imperative that a victim has an attorney who is capable of seeing each case through to a beneficial end. If you or a loved one has suffered an injury, call The Rothenberg Law Firm LLP at 1-800-624-8888 or submit an online questionnaire. The initial consultation is FREE of charge. If we agree to handle your case, we only get paid for our services if there is a monetary recovery of funds.
Often, a lawsuit must be filed before an upcoming expiration date, known as a Statute of Limitations.  It is essential, therefore, to call right away so you do not waive your right to possible compensation.