Compensatory Damages
The word "compensate" means "to offset an error or undesirable effect". Compensatory damages, therefore, are meant to make up for an injury sustained by an individual. There are two basic types of compensatory damages: actual (economic) and general (non-economic).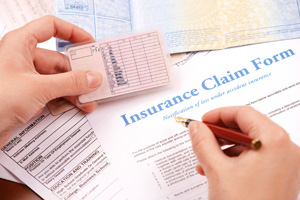 Economic Damages: also known as actual damages, reimburse an individual for funds paid out-of-pocket for medical treatments, lost wages, substitute transportation, property replacement or repair, and rehabilitation.
Non-economic Damages: also known as general damages, are awarded if the plaintiff experiences significant and continuous pain and suffering due to her injury. These damages are recovered for losses due to:
mental anguish
disfigurement
future medical expenses
future lost wages
long-term pain and suffering
loss of opportunity
Loss of consortium, which is an action that may only be brought by the spouse of a victim, is another form of non-economic damages.
Punitive Damages
Punitive damages, also known as exemplary damages, are meant to punish a defendant for acts of gross negligence or intentional misconduct that cause personal injury to the plaintiff. They are neither calculated by the extent of the actual injury, nor intended to compensate the plaintiff. The law typically reserves punitive judgments for criminal acts. However, there is a social policy behind awarding punitive damages in a civil case. The purpose is to dissuade, or discourage, the repetition of unsavory (unethical) behavior by the defendant or others in similar future circumstances.
For example, assume a consumer has been harmed by a produc that resulted from a corporation's intentional and negligent exclusion of an expensive but necessary safety feature. If the safety feature would have prevented the harm, and the corporation had this knowledge, punitive damages may be appropriate.
Nominal Damages
Nominal damages are the least common personal injury damages. A jury may award nominal damages if the plaintiff fails to offer proof of damages or the jury decides not to recognize the plaintiff's evidence of damages. In these situations, the jury will award a nominal (small) amount as damages, typically one dollar.
Court Costs and Attorney's Fees
If a personal injury case is settled in favor of the plaintiff, he or she may also have recourse to recover some of the expenses of taking the case to court. These court costs would include filing and process server fees, obtaining deposition and court transcripts, and payment to translators. There are some instances in which a plaintiff may also be able to recover attorney and expert witness fees, but this is less common.
Legal Guidance to Obtain Personal Injury Claim Types
To sift through the procedures and rulings involved in a successful pursuit for these various personal injury claim types, an individual must have an experienced personal injury attorney. If you or a loved one may have suffered an injury, call a personal injury attorney at The Rothenberg Law firm LLP at 1-800-624-8888 or submit an online questionnaire.
The initial consultation is always FREE. If we pursue your case, there is no legal fee unless we are successful in getting you money.
In many cases, a lawsuit need be filed before an upcoming expiration date, known as a Statute of Limitations. Therefore, it is crucial to call or contact us right away to ensure that you do not waive your right to possible compensation.