The civil law allows those hurt by the misconduct of others to seek compensation and accountability for their losses.  When the injury is to a person's physical body, then the subsequent legal action is a form of "personal injury" law.  These personal injury negligence cases are quite common and occur after car accidents, truck accidents,  slip/trip and falls, or many other incidents.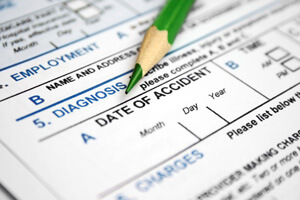 Legal requirements
Personal injury law is also called "tort" law. States and the federal government have enacted tort laws for the protection of your rights. Tort actions have three elements:
there must be a legal duty between the defendant (the one doing the wrong) and the plaintiff (the person injured);
there must be a breach of that duty; and
damage must occur because of that breach.
When all three elements take place, a personal injury, or tort, has occurred. When working on a personal injury negligence case your attorney will collect evidence sufficient to prove that each of these elements is met.
Types of Injury Cases
The three largest categories of tort law are "intentional" acts, "negligence," and strict liability.
Intentional: Intentional acts refer to acts where a wrongdoer specifically intends to do something.  For instance, if an angry person throws a brick through your car window, that is an intentional tort (it may also be a criminal action).
Negligence: Personal injury negligence refers to "accidents" or "unreasonable" actions.  These would include a car driver who speeds or drives through a stop sign and causes an accident.
Strict Liability:   Strict liability refers to special cases where the law may find liability regardless of the intentional or negligent conduct of the defendant. This is usually applied to situations which are abnormally or inherently dangerous, and also to the area of product liability. Manufacturers are charged with the responsibility of assuring that their product is safe when used as directed. If someone is injured by a product, under the terms of strict liability they do not have to prove intent or negligence. A person injured by a product need only prove that a) the product was defective through no fault of their own and b) harm was done.
Legal Recovery
In all personal injury negligence cases, the plaintiff will seek to recover "damages."  "Damages" is the term for whatever is owed to you to compensate you for your loss. Damages can be agreed upon by you and the injuring party, through insurance settlements, or by other means. It is important to understand that the damages offered to you may not fully compensate you for your loss. This is especially true if you have suffered physical injury and have not been able to work.  This is exactly why it is crucial to have a legal advocate working with you throughout the process.
Seek out a Personal Injury Negligence Lawyer
If you or a loved one has suffered an injury, it is vital to receive the help of legal professionals experienced in these areas. The Rothenberg Law Firm LLP has been handling personal injury cases for decades and can provide the advocacy you need to ensure your rights are respected every step of the way.
The firm can be reached at 1-800-624-8888 or you can fill out a free online case evaluation form. The initial consultation is always FREE. If we pursue your case, there is no legal fee unless we are successful in getting you money.
Timing is important, because statutes of limitation affect how long you have to file a claim.