The Rothenberg Law Firm LLP is no longer accepting emotional distress cases unless the intentional infliction of emotional distress was accompanied by a physical injury and/or wrongful death.
When one person purposefully engages in behavior intending to and actually causing severe mental anguish in another, he or she is subject to the laws regarding the intentional infliction of emotional distress.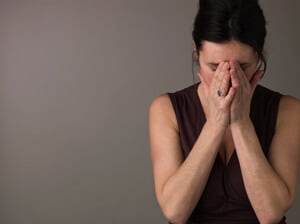 There are several factors which determine the extent to which a perpetrator may be liable in such a claim;
a) The wrongdoer's behavior must be extreme and outrageous;
b) intentionally or recklessly committed; and
c) cause severe emotional distress.
An example of intentional infliction of emotional distress would be an aide in a nursing home telling an aged resident that her family has died, knowing they really had not, just to disturb the resident.
a) Extreme and Outrageous
The wrongdoer's behavior must be deemed extreme and outrageous. If the wrongdoer's actions would cause a person of average temperament to suffer emotional distress, then those actions can be deemed "outrageous." Consideration is given for those individuals whose temperament is more sensitive or high-strung. When this sensitivity is known by the wrongdoer, the standard for outrageousness can be lowered.
b) Intentional or Reckless
The harmful behavior must intentionally be done to cause emotional distress or with reckless disregard to such a consideration. Intention can be established by either subjective intent or by the wrongdoer having substantial certainty of the result. However, liability can also be established if the wrongdoer displays a reckless disregard for the likely outcomes of his behavior.
c) Severe Emotional Distress
Severe emotional distress is required for a victim to recover for intentional infliction of emotional distress. Therefore, you do not need to show both physical harm and a physical manifestation of emotional distress to recover compensation for your injury. However, it is helpful for the victim to show other non-emotional damages such as loss of gainful employment.
Legal Professionals for Infliction of Emotional Distress Claims
If you or someone you love has suffered from the intentional infliction of emotional distress, call The Rothenberg Law Firm LLP at 1-800-624-8888 or submit an online questionnaire. The initial consultation is FREE. If we agree to handle your case, we will work on a contingency fee basis, meaning we do not get paid unless there is a monetary recovery of funds. Timing is important, because statutes of limitation affect how long you have to file a claim.