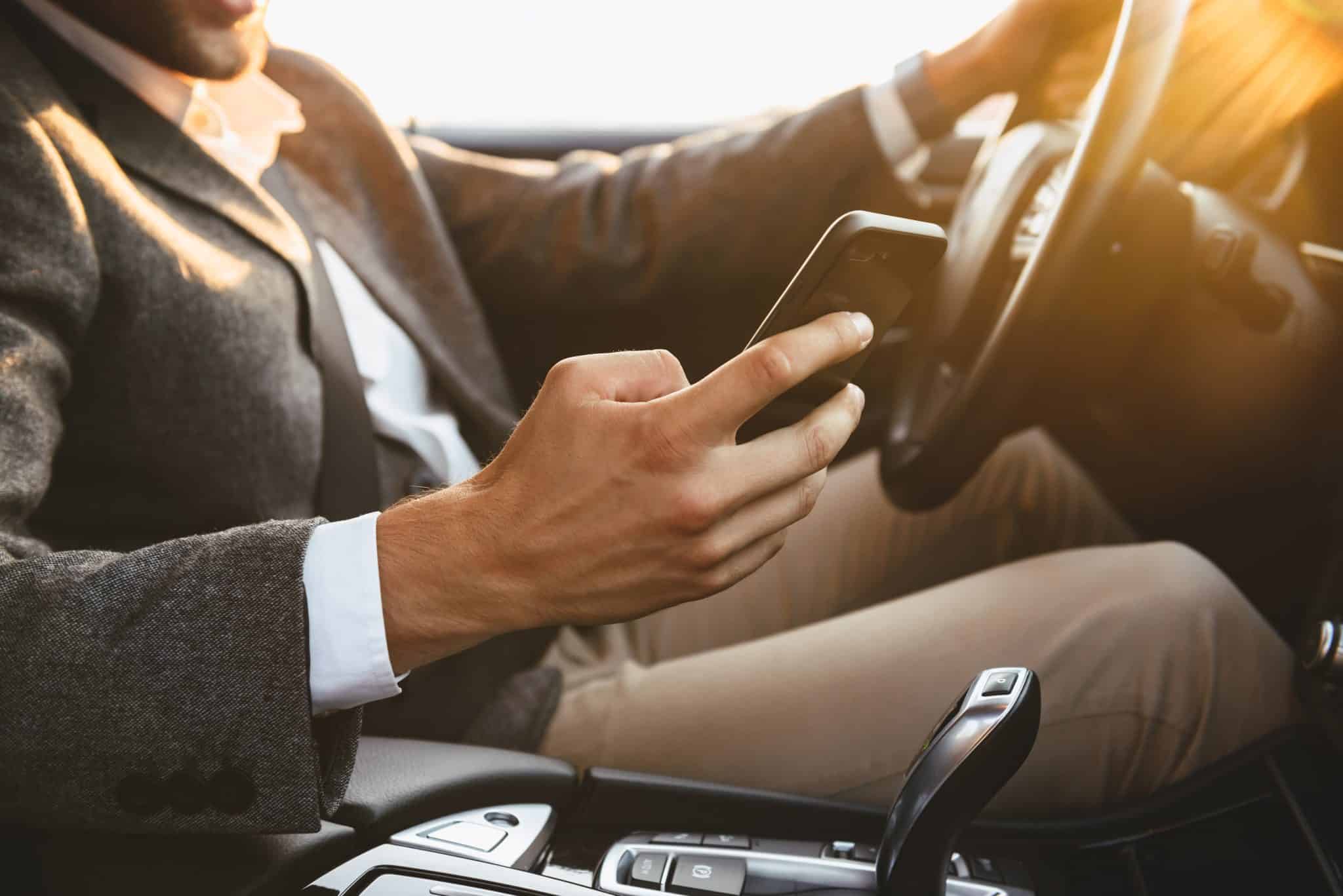 We are living in a world marked by distraction. In this era of instantaneous information, nonstop entertainment, ever-changing technologies and sweeping social media, it can be hard to focus and keep our priorities in order…and there's arguably no more dangerous place to find yourself distracted than on the road. Unfortunately, despite the dangers of distracted driving, it has become pervasive enough to cause thousands of deaths and billions in economic losses each year, according to the National Highway Traffic Safety Administration (NHTSA).
More than 3500 people were killed by distracted driving in 2021, NHTSA reported, compared to about 3100 fatalities in 2020. That means that nine people are killed in crashes involving distracted drivers every day.
And of the nearly 38,000 fatal crashes reported in 2020, about 8% were directly caused by distracted driving.
Motor vehicle crashes involving distracted drivers can also result in catastrophic or life-changing personal injuries, like spine or brain injuries, broken bones, and organ damage. A National Safety Council analysis of NHTSA's FARS data found that there were 215,000 distraction-affected injury crashes between 2016-2020.
The mental and physical healing process after such trauma can be long and difficult, especially if you can't enjoy the same quality of life as before the accident. If you or a loved one has been a victim of a distracted driver, contact The Rothenberg Law Firm immediately for a free case evaluation. With more than 50 years' experience in personal injury and wrongful death cases, we can help determine whether you qualify for monetary damages that can help with medical bills, lost income, or other needs.
What is distracted driving?
NHTSA defines distracted driving as "a specific type of inattention that occurs when drivers divert their attention away from the driving task to focus on another activity instead."
Simply put, if you are not devoting your full attention to the act of driving, you are engaging in distracted driving. Common driver distractions include making a phone call, sending a text message, adjusting your navigation system or even talking to passengers.
While distracted driving has quickly become an important safety concern acknowledged by drivers, it's a driving habit that has proven difficult to change.
A 2021 survey by the AAA on Traffic Safety Culture found 92% of drivers believe that texting/emailing on a cell phone is "very or extremely" dangerous, yet 26% reported sending a text/email while driving in the last month.
And a recent IIHS survey of 2,013 U.S. licensed drivers found that, "both non-device and device-based distractions are pervasive, with 45% and 50% of U.S. drivers regularly doing these types of respective tasks while driving."
What are the three main types of distracted driving?
Distractions can come from any direction, both inside and outside the vehicle. NHTSA has adopted these three major categories of distracted driving:
Visual distraction: Tasks that require the driver to look away from the roadway to obtain information visually.
Manual distraction: Tasks that require the driver to take a hand off the steering wheel and manipulate a device.
Cognitive distraction: Tasks that are defined as the mental workload associated with a task that involves thinking about something other than the driving task.
What are the top 5 driving distractions?
For better driving habits, keep in mind these top sources of driving distraction cited by NHTSA.
Reaching for an object inside the vehicle upped the risk of a crash nine times.
Looking at an outside object made a crash seven times more likely.
Using an in-vehicle device like a navigation system, climate control or radio made a crash five times more likely.
Using a cell phone while driving more than tripled the risk of a crash. That includes texting, dialing, browsing the web or talking.
Eating while driving doubled the risk of a car crash.
These are some of the most common distractions for drivers, but others include talking to passengers, smoking, self-grooming and daydreaming.
When it comes to cell phones, using a hands-free device isn't exactly safer. A 2006 research piece published in the Human Factors Journal found that hands-free devices were ineffective in reducing driver distraction. It also found that conversations with passengers could be just as distracting as using a cell phone.
Multi-tasking while driving? Research shows it's dangerous.
Although it can take just five seconds to read a text message, that is five seconds too long to have your eyes off the road. At 55mph, it's like driving the length of a football field, blind.
In fact, in cases of multi-tasking involving a personal mobile device, drivers can experience a phenomenon known as the "Hangover Effect," according to AAA. It's a state of lasting mental distraction that can take up to 27 seconds to pass. This happens even when a vehicle is stopped at a red light, a stop sign, or parked.
How can I stop distracted driving?
The National Safety Council recommends the following tips to help you avoid engaging in distracted driving behaviors:
Do not interact with cell phones, apps or in-vehicle infotainment systems unless you have pulled over and parked in a safe place.
Send or answer texts and emails, program navigation systems, and set up radio stations and playlists either before or after driving.
Engage in only lower cognitive-workload secondary tasks, like listening to audio entertainment or talking to passengers.
Install a blocking app that stops phone notifications while the vehicle is in motion, or simply turn the phone off for the duration of the trip.
Do not call or text others if you think they may be driving.
What are the consequences of distracted driving?
Distracted driving risks causing injury or death. Moreover, drivers and their passengers are not the only ones at risk. CDC data from 2019 relay that about 1 in 5 of the people who died in crashes involving a distracted driver were not in vehicles―they were walking, riding their bikes, or otherwise outside a vehicle.
The impacts of distracted driving are far-reaching and can be deadly. If you or a loved one has suffered due to the negligence of a distracted driver, contact the Rothenberg Law Firm today for a free case evaluation. For more than 50 years, we have successfully represented personal injury victims- winning and recovering billions for our injured clients.