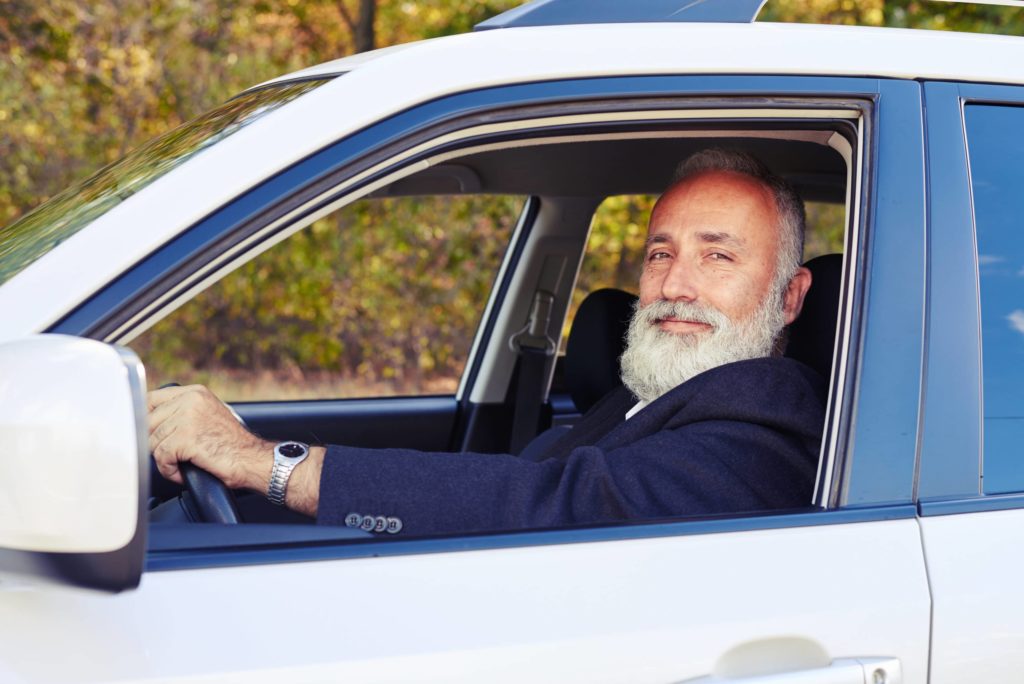 AAA Study Says Senior Drivers are More Likely to be Distracted by Technology While Driving
When we think about distracted driving accidents and technology, many of us assume that teen drivers and young adults are more likely to be distracted by technology behind the wheel. But tech-distracted driving is not just a problem for America's youth.  According to a recent study conducted by the AAA Foundation for Traffic Safety and reported in USA Today, older adults may be more likely to be distracted by technology while driving, because in-vehicle systems are more confusing for them to use than they are for younger drivers.
During the study, seniors reported that certain in-vehicle technology like Bluetooth could be confusing to use while driving, especially when systems do not work flawlessly. Many seniors that use Bluetooth systems while driving said they find them "frustrating" and distracting. As the article explains, "audio commands and touch screens in cars are more than frustrating for older drivers—they can be downright dangerous." 
The study also shows that the amount of time it takes for an older driver to program navigation systems or to change a radio or music station is significantly longer than the amount of time it takes for a  younger driver to do the same task. For example, tasks on average took drivers between the ages of 55 and 75 eight seconds longer to complete than tasks completed by drivers between the ages of 21-36. The study assessed in-vehicle technologies in a wide variety of vehicles including the following:
Voice command options;

Screen in the center of the dashboard; and

Rotary wheel in the center console.
Although voice-command technology is designed to prevent car accidents by allowing for hands-free actions, that technology simply is not as accessible for seniors who are behind the wheel. According to Dr. David Yang, the executive director for the AAA Foundation for Traffic Safety, "the complexity and poor design of some of these systems could cause more harm for older drivers."
Getting the Facts About Older Drivers and Car Accidents
What do you need to know about older drivers and auto accident risks? The following are facts and figures from the Insurance Information Institute (III):
Approximately 46 millions people aged 65 and older drive, and that number is expected to reach more than 98 million drivers by the year 2060;

90% of people aged 65 and older travel by private automobile (as opposed to public transportation);

Almost 80% of seniors live in "auto-dependent suburban and rural areas";

Only 18 states currently require older drivers to renew their licenses with more frequency than other drivers;

Only 18 states require older drivers to take more frequent vision tests to maintain a driver's license;

Drivers aged 65 and up account for more than 30% of all car accident fatalities;

Older drivers are more easily injured than younger drivers; and

Drivers aged 65 and older are more likely to experience medical complications from car accident injuries and to die from their injuries.
In the event that you were injured in an accident, you should discuss your case with a car accident lawyer.