Collisions with tractor-trailers and commercial trucks can be devastating for all involved. If you have been injured in a truck accident, an experienced personal injury lawyer at The Rothenberg Law Firm can help you seek fair compensation for your injuries and losses.  We are a dedicated team of lawyers and legal support professionals dedicated to accomplishing the same mission—maximizing our client's recovery and repairing shattered lives. Contact us today for a free consultation.
Protecting your rights to fair compensation
The law affords remedies for those harmed by the negligence and reckless conduct of others, and our attorneys leave no stone unturned when pursuing justice for our clients. Let us protect your rights as we handle all investigations, paperwork, and legal proceedings. We know the tactics employed by insurance companies to deflect blame and minimize settlements. And because we offer our services on a contingency basis, you will not pay a dime unless money damages are recovered for you.
Focus on healing and getting your life back while your Cherry Hill truck accident attorney manages the legal issues. We routinely work with investigators, medical experts, and accident reconstructionists to thoroughly prepare each case.
 Truck accidents in Cherry Hill
Cherry Hill has more than 310 miles of roadways shared by 18-wheelers and heavy trucks. Collisions with these big rigs are common on the New Jersey Turnpike as well as I-295, Route 41, Interstate 76, and other congested routes that run through Camden County.
Despite strict federal regulations on the trucking industry, New Jersey sees hundreds of truck accidents every year, many of which can be traced back to speeding, truck driver fatigue, and other types of negligence.
Moreover, a fully loaded semi can tip the scales at 80,000 pounds–which is no match for the average passenger vehicle. As a result, large trucks take longer to stop, are less maneuverable than passenger cars, and have massive blind spots. Due to their size and weight, big rigs are also more prone to rollover accidents that often result in fatalities.
Unfortunately, commercial truck accidents have a higher risk of catastrophic injuries, long-term disabilities, and death. Whether your accident is attributed to negligent truck maintenance, distracted driving, or violations of federal truck regulations, you can count on our dedicated and hardworking trial attorneys to fight for the compensation you deserve.
Who can be held liable for a truck accident?
Police accident reports, black box data, internal company logs, maintenance and cargo records, driver log books, surveillance footage, and other evidence will help us determine responsible parties in a truck accident lawsuit.  It is not uncommon for multiple parties to be at fault for these crashes. Potential defendants include: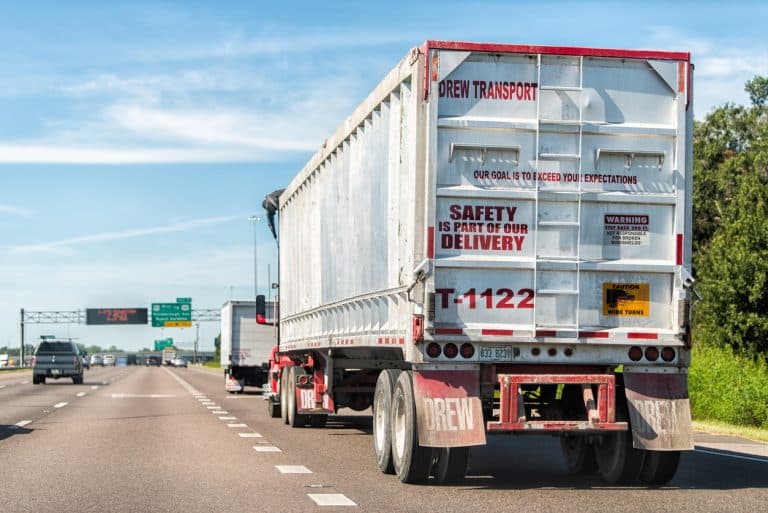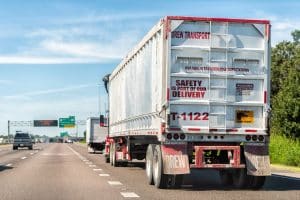 The truck driver
The owner of the truck
The trucking company
The broker
The cargo loaders
A third-party motorist who contributed to the accident
A manufacturer of the truck or its parts if they were defective
Common injuries in truck collisions
Some of the more debilitating and life-altering injuries in truck accidents with smaller passenger vehicles include:
Traumatic brain injury
Broken bones
Back and neck injuries
Spinal cord trauma
Severe burns
Loss of limb
Paralysis
Organ damage
Nerve and muscle injuries
Damages available to truck accident victims
New Jersey requires commercial trucks to carry a minimum of $1 million in insurance coverage. Our goal is to help clients recover the maximum damages for their physical, emotional, and financial suffering. A settlement or court award will account for economic and non-economic losses, including: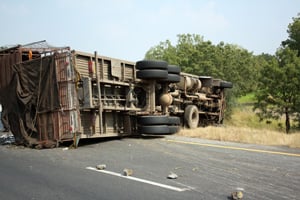 Medical expenses–both past and future
Rehabilitation costs
Lost wages
Pain and suffering
Loss of quality of life
Loss of future earning capacity
 NJ deadlines for filing a truck accident claim
After a truck accident in New Jersey, victims typically have two years from the date of the collision to file a lawsuit. The courts will dismiss complaints not filed within the statute of limitations. However, if one of the defendants is a government entity, your attorney must present a notice of claim within 90 days of the accident.
Time is of the essence when it comes to building a solid truck accident case. The sooner you retain an attorney, the quicker they can initiate investigations to collect valuable evidence before it is lost or destroyed.
Injured in a Cherry Hill truck accident?
If you've been hurt in a truck accident and need qualified legal counsel, we invite you to contact us for a free no-obligation consultation. Put your trust in a Cherry Hill truck accident lawyer with a long track record of favorable settlements and verdicts. Our team at The Rothenberg Law Firm has won billions for our clients and is committed to your success.