Food contamination is a very real, persistent problem that injures individuals across the country every year.  Many different products can be contaminated, including products that everyone has in their kitchen at all times—like peanut butter.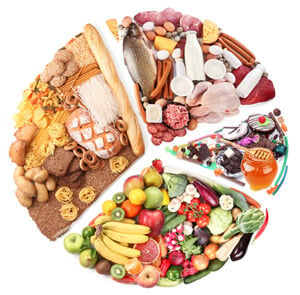 Salmonella
Salmonella is a  bacteria that affect over 40,000 Americaeach year, according to WebMD.  There are actually more than 2,500 different types of salmonella, and it can be contracted by consuming various products, from peanut butter and eggs to beef and even some produce. When connected to food it is usually caused by problems during the process or handling operations of the item.
Most persons infected with Salmonella develop diarrhea, fever, and abdominal cramps 12 to 72 hours after infection. The illness usually lasts 4 to 7 days, and most persons recover without treatment. However, in some the diarrhea may be so severe that the patient needs to be hospitalized. The elderly, infants, and those with impaired immune systems are more likely to have a severe illness.
Peanut Butter Salmonella Problems
One of the first peanut butter contamination problems occurred in early 2007.  According to both the Centers for Disease Control and Prevention (CDC) and the Food and Drug Administration (FDA), hundreds of patients were infected and hospitalized as a result of the problem.
The 2007 salmonella outbreak was linked to the consumption of Peter Pan and Great Value brand peanut butter that was manufactured in ConAgra'sGeorgia peanut butter plant. It was reported that moisture from a leaky roof and a faulty sprinkler mixed with dormant salmonella bacteria from raw peanuts and peanut dust, ultimately contaminating the jars of peanut butter.
New Peanut Butter Contamination Problems
There have been other contamination problems with peanut butter since the 2007 incident.  In 2009 there was another extensive salmonella outbreak, with more than 125 consumer peanut butter products from 70 companies recalled, according to a WebMD report. The 2009 outbreak was traced to more than half a dozen deaths and hundreds of hospitalizations.
The CDC noted that in late 2011, J. M Smucker Co. announced a recall of thousands of jars of Smucker's Natural Peanut Butter Chunky after fears of contamination with bacteria salmonella.
Obtaining a Food Lawsuit Lawyer
If you or a loved one has suffered a serious injury or death from exposure to Salmonella, call The Rothenberg Law Firm at 1-800-624-8888 or submit an InjuryLawyer.com Free online case evaluation. The initial consultation is FREE of charge. If we agree to handle your case, there are no legal fees unless we're successful in getting you money..
Usually, a lawsuit must be filed before an upcoming expiration date, known as a Statute of Limitations. Therefore, it is of the upmost importance to please call or contact us right away to ensure that you are not waiving your right to possible compensation.