Colliding with a big rig is every motorist's nightmare. If fortunate enough to survive such a crash, the accident victim faces months or years of recovery and may have a permanent disability. Life changes irrevocably for the victim and their family. A Hackensack truck accident lawyer at The Rothenberg Law Firm protects your rights and helps you receive the compensation you deserve for your injuries.
Truck Accident Statistics
According to the National Highway Traffic Safety Commission, more than 5,600 people lost their lives in 2021 in crashes involving large trucks weighing more than 10,000 pounds. That is a 13 percent increase over the previous year. It's the highest number of truck-related fatalities since 1985. Most of those killed were occupants of other vehicles.
In Hackensack, 18-wheelers travel the area's truck routes, including I-80. In 2020, 25 people died in tractor-trailer accidents in New Jersey. COVID-19 likely played a role in a lower death rate than in prior years. In 2019, 29 people were killed, while 31 died in 2018 truck crashes.
Trucking Regulations and Laws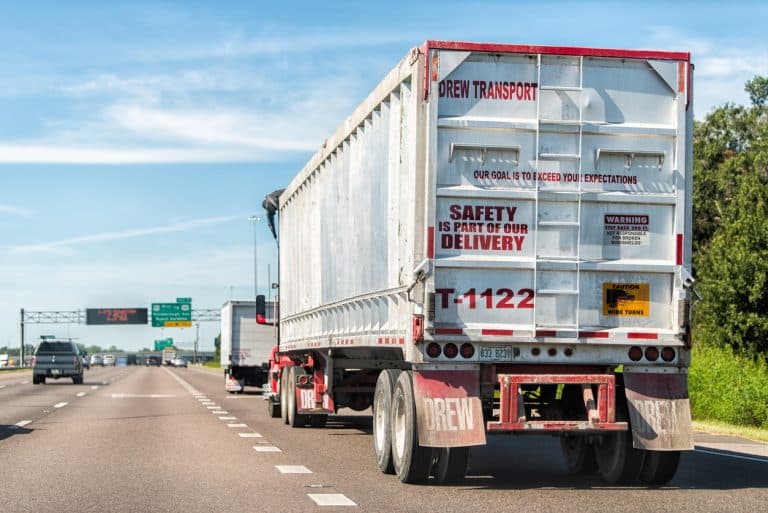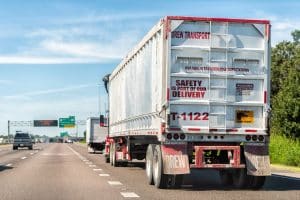 Truck drivers are highly regulated when it comes to how many hours they may work. These regulations were put in place to protect both drivers and other motorists. Under federal law, truck drivers cannot drive for more than 11 hours after ten consecutive hours off-duty. After a 10-hour break, they can drive up to 14 straight hours. There are exceptions for adverse weather and driving conditions, such as traffic jams.
Moreover, they may not drive after 60 to 70 hours on duty for seven to eight consecutive days. Truck drivers must take at least 34 hours off-duty before starting another seven to eight consecutive day period. When driving for eight hours, drivers must take a 30-minute break. In addition, drivers must keep a logbook detailing their hours, on and off duty, and the amount of time they might spend in the truck's sleeper berth.
Along with the paper logbook, electronic logging devices are installed in tractor-trailers.
Common Causes of Truck Accidents
Frequent causes of truck accidents also apply to other motor vehicles, while some are specific to tractor-trailer crashes. Common causes of truck accidents include:
Distracted driving
Driver fatigue
Driving under the influence of alcohol or drugs
Failure to yield
Following too closely
Inclement weather
Mechanical malfunction
Road conditions
Unevenly loaded cargo
Speeding
Truck Accident Injuries
Truck accident injuries are usually severe. That is why so many of them prove permanently disabling or fatal. Common truck accident injuries include:
Back and neck injuries
Burns
Disfigurement
Internal organ damage
Lacerations
Loss of limbs or digits
Multiple fractures
Spinal cord injury resulting in paraplegia or quadriplegia
Traumatic brain injury
Truck Accident Damages
Damages, or compensation, in a truck accident may include:
Medical expenses, current, and future
Lost wages
Pain and suffering
Keep in mind that New Jersey is a no-fault state regarding car insurance. Your Personal Injury Protection (PIP) insurance will pay for some of your medical expenses up to your coverage limit. However, the medical bills associated with a serious truck accident will likely exceed this coverage.
When a Truck Crash Leads to Wrongful Death
Unfortunately, many truck accident victims succumb to their injuries, either at the scene of the accident or later in a hospital. If the person had survived, they would have been able to file a personal injury lawsuit against the parties responsible for the crash. Instead, family members of the deceased may file a wrongful death lawsuit.
Liability in a Truck Accident Case
Liability in a truck accident case depends upon the unique circumstances of each accident. For instance, if poor road conditions contributed to the crash, it may be possible that the municipality charged with road maintenance may also bear responsibility.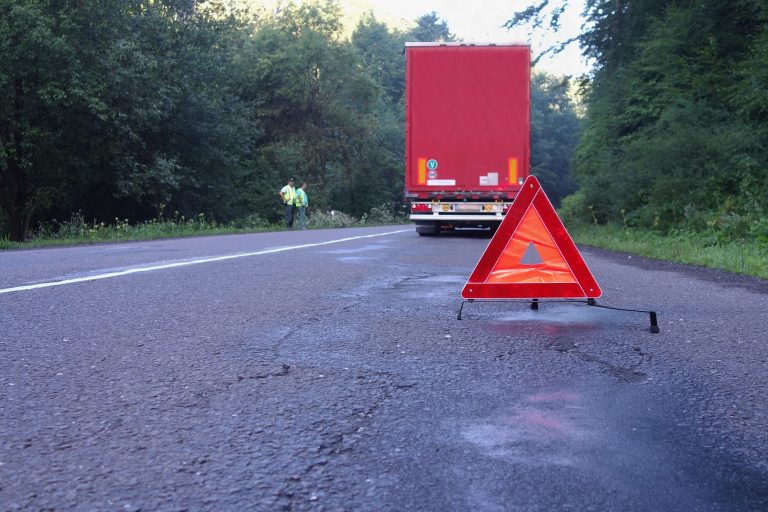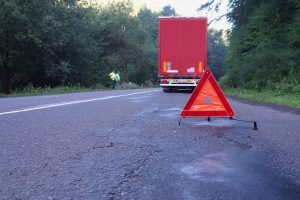 Parties that might prove liable in a truck accident case include the following:
Driver
Trucking company
Maintenance company
Freight loading company
Broker
Manufacturer
Other motorists
A tractor-trailer accident does not necessarily involve a direct collision. For instance, if the rig's cargo was not properly secured, the freight could spill out of the truck and onto the roadway. As a result, drivers in the vicinity may get hit by the load or strike other cars to avoid spillage.
How Our Hackensack Truck Accident Lawyers Can Help
Our Hackensack truck accident lawyers investigate the circumstances surrounding your truck accident to determine all potentially liable entities. We will use our over 50 years of experience to make sure you get the money you deserve for your truck accident injuries from all those responsible.
Contact a Hackensack Truck Accident Attorney
If you were seriously injured in a truck accident because of another party's negligence or recklessness, contact a personal injury attorney at The Rothenberg Law Firm today. And if a family member died due to a truck accident, we can advise you about filing a wrongful death lawsuit. Schedule a free, no-obligation consultation.
We work on a contingency basis. This means there are no legal fees unless and until you receive compensation.