You may have heard of a slip and fall case— and our Philadelphia slip and fall lawyers are here to help determine your rights. The term "slip and fall case" refers to a situation where a person slips, trips, or falls on a dangerous surface and suffers an injury.  It is a common case in personal injury law, and it is part of a larger category of law that is known as premises liability law. Unfortunately, slips and falls happen every day, and the winter months can be especially dangerous for producing slippery, icy surfaces.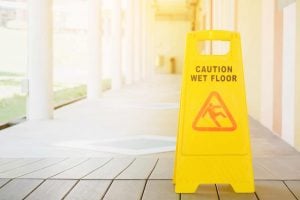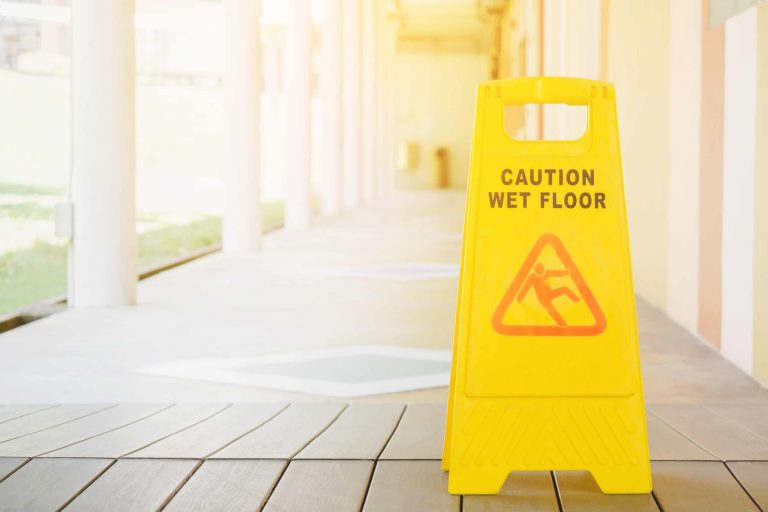 But these accidents are not season-specific.  The weather can often lead to slippery surfaces after a heavy rain or snowstorm, but chips, cracks and holes in sidewalks and pavements as well as slippery surfaces unrelated to weather can also create dangerous premises.  It is important to be aware of the fact that no matter what the cause of a slippery surface or otherwise dangerous premises, a property owner has a duty to keep his or her premises safe for other people.  When a property owner is negligent, dangerous slips, trips, and falls can lead to severe injuries for the victim and substantial liability for the property owner.
If you or a loved one has suffered serious injuries in a slip and fall accident, contact a personal injury lawyer immediately to find out about your rights.
Discussing Your Rights with a Slip and Fall Lawyer
The slip and fall lawyers at The Rothenberg Law Firm LLP represent clients from all over Pennsylvania, particularly in the Philadelphia area, and they will help you understand your legal rights.  Let the experienced legal professionals at our firm help you obtain the money you deserve.
***Your initial consultation is always free. 
***Find out for Free if you have a valid Slip and Fall Case.
***We never take a fee or costs unless we're successful in recovering money from you.
Common Types of Slip and Fall Cases
Slip and fall accidents happen every day.  Sometimes they are caused by inclement weather, and other times a spill can lead to slippery surfaces.  Dangerous premises can also result from other problems in a floor area or walkway.
Common causes for slips, trips, and falls include: 
Wet, muddy and icy patches that create dangerous slippery surfaces.  These slippery surfaces can appear just outside a business entrance, or on the floors inside- where shoes and umbrellas can create water puddles.  Even though a property owner does not have any control over the weather, he or she has a duty to clean up these surfaces or to warn about the possible danger of a slippery surface.  When a property owner is negligent, he or she can be liable for slips and falls that occur on these slippery surfaces.

Food and other liquid spills at places of business are common causes of slip and fall accidents.  Whether it's a jar of sauce in a grocery store aisle or a tray of spilled beverages at a restaurant, the property owner has a duty to monitor his or her business and to clean up any spills.  Or for example, the owner of a parking lot, outdoors and even indoors had an obligation to make sure the parking lot surface is free of substances that can cause serious injuries that can involve broken bones or traumatic brain injuries. When spills are not cleaned up in a timely manner, customers and restaurant patrons can slip and fall on the slippery surface.

Cracked pavements/tiles, chipped sidewalks, rough flooring with holes and depressions, and loose carpet patches can also cause slip and fall accidents.  Have you ever tripped over a piece of loose carpeting at a bookstore or tripped on a piece of rough wooden flooring?  How about an electrical cord strung across a floor?  You're not alone, and these dangerous conditions can lead to trips and falls every day, resulting in severe injuries.

Inadequate lighting can also lead to slip and fall injuries.  If you can't see where you are going and you trip and fall, the property owner may be liable for failing to install adequate lighting. 
How Much Money is My Philadelphia, PA Slip and Fall Case Worth?
Slip and fall cases vary widely depending on the nature and severity of your injury.  Some slips and falls result in minor injuries and temporary disabilities, while other slip and fall accidents are much more severe and result in total and permanent disabilities.  As a result, an attorney will need to examine the precise details of your case in order to determine your case evaluation and the amount you are likely to recover for your injuries.
Although we may not be able to inform you of exactly how much your case is worth, we can tell you that the law stipulates that injured parties may be eligible for a variety of damages, many of which may not be readily apparent to the injured person.  The law entitles you to recover economic damages (meaning those that have a precise dollar amount, such as a hospital bill or a paycheck), and non-economic damages (meaning those that do not have an objective monetary value, such as pain and suffering or the loss of enjoyment of life).
By contacting a Philadelphia personal injury lawyer, you may find that you are eligible for multiple forms of economic and non-economic compensation, such as:
Hospital bills,medical bills and related medical expenses

Lost past wages

Future income loss

Pain and suffering

Loss of enjoyment of life

Loss of consortium, or loss of companionship
In addition, if your slip and fall accident occurred while you were at work, you may be eligible for Pennsylvania workers compensation benefits.
Contact an experienced slip and fall attorney to learn more about the damages you are likely to be eligible for when you file a slip and fall case.
Frequent Questions That May Arise Following a Slip and Fall Accident in Philadelphia, PA
When you've fallen on a slippery surface and sustained an injury, it may be difficult to think about jumping into a lawsuit.  However, you will need to report the accident to the property owner or facility manager at the place where you fell.  If you are able, gather the names and contact information for any witnesses, and take photographs of the dangerous condition that caused your slip and fall accident.  In many ways, the moments after a slip and fall injury will resemble the moments after a car accident: gather information and record the scene of the accident. Of course, if you require medical attention it is critical to do so immediately. Do not hesitate to  visit the emergency room if necessary.
It is also essential to contact an experienced slip and fall attorney as soon as possible after your accident.  When you speak to an attorney soon after you've sustained an injury, you are likely to remember more details about the accident that will help your case.  In addition, the sooner you speak to an injury lawyer, the sooner you can get started filing a claim to help you recover compensation for your injuries.  Most importantly, do not accept any settlement offers from an insurance company.  An insurance company will try to pay you as little as possible for your injury.  Only an experienced slip and fall lawyer can make sure you receive the compensation you deserve.
It is true that some slips, trips, and falls are not as serious as others. Because every case varies so widely depending on the nature and extent of your injury, it is almost impossible to provide a set of guidelines for whether you have a valid case.  In general, however, if you slipped and fell because of someone else's negligence, you may very well have a legal claim against the person or entity that was responsible for your injury.  Every slip and fall accident contains unique facts and circumstances. Therefore, you should consult a personal injury attorney to review the merits of your situation.  The attorneys at The Rothenberg Law Firm LLP always offer a free consultation. Therefore, there is nothing to lose by explaining how you were injured and learning how the law applies to your specific situation.
Yes, you absolutely need a lawyer when you are dealing with a slip and fall lawsuit.  It's true that you are the victim and that you did not do anything wrong.  Yet, it's always important to have an advocate on your side that has extensive experience with Pennsylvania slip and fall claims to make sure you get the compensation you deserve. An insurance adjuster or property owner will try to offer you as little as possible for your injury. It's essential that you turn down any settlement offers until you've spoken to an experienced slip and fall injury lawyer.  When it comes to insurance companies especially, they're not on your side—they want to pay the minimum amount possible.  By retaining the services of a slip and fall lawyer, you can learn about your rights and how to protect them.
The slip and fall lawyers at The Rothenberg Law Firm LLP have been handling these kinds of cases for years and have been successful in obtaining millions of dollars for thousands of clients.
The short answer is the property owner.  You'll have to prove that the property owner either created the dangerous condition that led to your slip and fall injury, or that the property owner knew or should have known about the dangerous condition.  If a person has a dangerous condition on his or her property, he or she is considered negligent if the property is not repaired once the condition is known, or if he or she fails to warn people that the dangerous condition exists.  In many cases, a business owner's failure to conduct regular inspections of his or her property can lead to slips, trips, and falls, and the property owner will be liable for those injuries.
There are often times when a property owner might not be liable.  An experienced slip and fall lawyer can examine the facts of your case and decide whether the property owner should compensate you for your injuries.
Business owners have a duty to keep their premises safe for patrons and customers, but homeowners also must keep their premises free of dangerous conditions as well.  If you slipped and fell at someone's home, the homeowner can at times also be liable for your injuries depending on the circumstances.  A slip and fall lawyer can look at the specific facts of your case and advise you on the best course of action.
Philadelphia, PA Slip and Fall Lawyers
If you or a loved one slipped and fell in the Philadelphia area, contact the experienced team of legal professionals at The Rothenberg Law Firm LLP.  Slip and fall accidents happen unexpectedly, and they can have serious consequences for victims and their families.  We have decades of experience helping people obtain compensation for their losses and are available to assist slip and fall victims in the Philadelphia PA area. Contact us today to discuss your case.