Video ID not provided: Please check your shortcode.
How Philadelphia's Car Accident Trends Compare with the Rest of the U.S.
Although an overall decline was seen in 1999 through 2019, motor vehicle traffic death rates across the U.S. have increased in recent years. 
U.S. traffic fatalities have trended in an alarming direction despite an overall decrease in the number of miles driven in the first seven months of 2020. 
While the total number of crashes tracked by NHTSA is down modestly compared to 2019, the percentage of accidents relative to vehicle miles traveled is up. Prior to this year, the country had reached a five-year low in driver fatalities. However, car accident related deaths overall have been on the rise for much of the last decade, according to a report from the Governors Highway Safety Association.
Across the U.S., the National Highway Traffic Safety Administration (NHTSA) identified risky driving behaviors such as failure to wear a seatbelt, speeding, and drinking while driving as contributing factors to this recent spike in fatal motor vehicle crashes. While Americans drove considerably less in 2020 due to the pandemic, NHTSA's early estimates show that an estimated 38,680 people died in motor vehicle traffic crashes—the largest projected number of fatalities since 2007.
Although the COVID-19 pandemic did not appear to reduce the number of traffic deaths across the U.S., Philadelphia is not unique in its recent increase in traffic fatalities. It is one of only 40 U.S. cities to adopt Vision Zero policies to reduce preventable traffic deaths.
Philadelphians can access commonly requested crash and fatality information as well as create their own custom searches with the Pennsylvania Crash Information Tool. 
Car accidents happen all the time, and our Philadelphia car accident lawyers are here to help you. The City of Philadelphia sees a lot of commuters driving in from the suburbs during the week. In addition, the many highways around the city witness extensive traffic every day. The Delaware Valley is known for its motor vehicle traffic jams, fender benders, and serious accidents on the roadways. Indeed, many drivers and motorists learn first-hand the dangers of driving a car in the Philadelphia area.
While we never get into our cars expecting to be in an automobile accident, car crashes are unfortunately frequent and unpredictable. It's important to know what rights you have when you have been injured in an automobile accident.
Discussing Your Rights with a Philadelphia Car Accident Lawyer
The personal injury lawyers at The Rothenberg Law Firm LLP represent clients from all over Pennsylvania, particularly in the Philadelphia area, and they will help you understand your legal rights. Let the experienced legal professionals at our firm provide you with legal services and help you obtain the money you deserve.
Your initial consultation is always free.
***Find out for Free if you have a Car Accident Case.
***We never take a fee or costs unless we're successful in recovering money from you. 
How Long Do You Have to File a Claim After a Car Accident in Pennsylvania?
You have two years from the accident date to file your claim. This might seem like ample time; however, preparing a car accident case takes time and professional guidance. An attorney will help you through every step of the process including obtaining copies of the related medical, billing and all other information needed to document your injuries.
If possible at the time of the accident, try to keep a record of the following details: 
Name and contact information of other drivers involved
Insurance information of other drivers involved
The type of vehicle and location of the accident
Pennsylvania law states that a person has a two-year statute of limitations on all car accident claims involving a non-governmental entity. However, if the other party involved in the crash is a government entity, you need to give notice of the claim within six months. When filing a lawsuit against a government entity, obtaining legal representation as soon as possible is critical to ensure you receive the highest possible damages award.
However, before you file any claim in Pennsylvania —whether against a civilian or a government agency—you must first confirm who is liable for your damages. Therefore, when you enlist an auto accident attorney, one of the first tasks he or she will complete is to open an independent investigation into your case.
Through investigation and analysis, your legal team may pinpoint one or more of these potentially liable parties:
The driver of the vehicle who struck you
The driver's employer
The vehicle manufacturer
The car parts manufacturer
A third-party driver who influenced the collision
A repair shop technician
Finding the right auto accident lawyer is imperative to quickly identify the liable party and ensure you meet all deadlines under Pennsylvania Law.
Pennsylvania is a no-fault jurisdiction
Another critical point to consider is that Pennsylvania has a no-fault injury law. No matter which driver is at fault, your insurance must cover any related medical bills up to a certain amount. Therefore, the best way to be proactive about meeting all deadlines under 42 Pa. CS § 5524 is to hire a knowledgeable Pennsylvania car accident lawyer. At The Rothenberg Law Firm, we are familiar with all complications that could potentially influence the time you have to file your car accident claim.
How Much Money is My Auto Accident Worth?
Without knowing the details of the car accident and the specifics of a victim's injuries, it is nearly impossible to estimate the number of damages that a plaintiff will be able to receive. However, the law does allow recovery for both economic damages and non-economic damages in a wide range of situations, many of which may not be readily apparent to the injured party. By contacting a car accident lawyer, you or your family member may find that you are eligible for multiple forms of compensation, such as:
Hospital bills, medical bills, and related medical expenses

– Medical bills for specialists, emergency care, x-rays and more can add up fast.

Lost wages

– Car accident victims who are forced to miss work are often forced to grapple with full or partial lost wages from their employer.

Future Income Loss

– Accident victims may also seek compensation for the loss of future earnings

Pain and suffering

– The most common type of non-economic damages, injury victims can seek compensation for intangible losses like physical pain and emotional distress.

Loss of Enjoyment of Life

– Vehicle collision victims may also seek compensation for their inability to enjoy the pleasures of life due to injuries suffered in the accident.

Loss of Consortium / Loss of Companionship

– When one spouse is injured in a car accident, the uninjured spouse may be entitled to compensation for the loss of the injured spouse's company or assistance.
An experienced motor vehicle accident lawyer will always consider a range of issues when making determinations about what damages to seek on your behalf. Be careful not to fall for the trap of believing the value of your case based on the number that an insurance adjuster has placed on your claim. Always keep in mind the fact that an insurance adjuster is not advocating for your interests, and he or she has the incentive to drastically underestimate the value of your losses. Only an experienced attorney with a duty to fight for your interests can provide a fair assessment of the value of your personal injury claim.
What is the Difference Between Full Tort and Limited Tort Liability Insurance?
When drivers in Pennsylvania choose an auto insurance plan, they must choose between Full Tort and Limited Tort insurance plans. 
A Full Tort insurance policy is more expensive, but it comes with a significant benefit in case of an accident. By paying for Full Tort coverage, drivers retain their right to sue the party responsible for the accident and seek compensation for their pain, suffering, and loss of quality of life.
By contrast, a Limited Tort insurance policy is less expensive but prevents injured drivers from seeking maximum compensation for their injuries. Drivers with Limited Tort coverage may seek economic damages from their insurance company, but cannot sue the other driver for non-economic damages.  There is, however, an exception to this rule.  Limited Tort drivers who suffer injuries that are legally considered "serious," such as a permanent disability, traumatic brain injury, impairment of body function, or permanent disfigurement, may sue for non-economic damages in the event of a serious injury. 
What do I do After A Car Accident in PA?
The moments following an accident can be the most terrifying and critical time of one's life. In the aftermath of an accident, it is important to obtain crucial information.
Click here to access The Rothenberg Law Firm's checklist for " What To Do After A Car Accident.
Do I Have a Motor Vehicle Accident Case?
When someone is injured in a car accident in Pennsylvania, an immediate question is whether or not he or she will be able to file a personal injury claim? Every circumstance is different, and it's nearly impossible to know the merits of your case without speaking to an experienced injury attorney, who can answer your questions to determine how best to proceed. However, in general, if you were injured because of the negligence of someone else, you may very well have a legal claim against the person who injured you. Because every situation depends on the specific facts surrounding the case, you should always consult an accident injury law attorney to review the facts of your situation. The attorneys at The Rothenberg Law Firm LLP always offer a free consultation. In other words, there is nothing to lose by explaining how you were injured and learning how the law applies in your specific circumstance.
Can I Handle My Car Accident Case on My Own, Or Do I Need an Attorney?
In the days and weeks after a car accident, many victims want to settle their cases and move on with their busy lives. As a result, many people are tempted to try to take care of all issues including legal issues without getting help from an attorney.
But there are some key facts you should be aware of before you decide to represent yourself. The negligent party's insurance adjuster/and/or attorney will be working to pay you as little as possible for the accident. Insurance companies and their attorneys often calculate the value of your claim based on how aggressive they feel the injured party will fight for full compensation for the harm caused. By hiring a lawyer, you are letting the negligent party know that you're going to have an advocate fight for your rights, and you are not going to let them take advantage of you.
It is important to have an experienced car accident attorney on your side right from the start. If it turns out that your case needs to go to court, you will need a lawyer with years of experience who is prepared to take your case into the courtroom and recover damages for your injuries. If the negligent party knows that you have a dedicated attorney on your side, he or she may be more likely to deal with you reasonably from the start of your case.
You need an attorney knowledgeable and experienced in Pennsylvania injury lawyer to fight for your rights and to show the insurance company that you are serious about your case. An auto accident attorney at our law office will represent you on a contingency fee basis. This means that you never have to pay any money upfront! Our lawyers are only compensated following a successful recovery for you.
Should I Accept the Insurance Company's Settlement Offers After My Car Accident?
Insurance companies want to pay as little as possible for every claim. They do everything in their power to make sure any settlement you receive is at an absolute minimum. No matter how nice the insurance adjuster seems, the adjuster's only goal is to pay you as little as possible. Indeed, adjusters can be rewarded if they settle claims quickly and with the little financial impact on the insurance company.
With this in mind, it's essential that you refuse any settlement offers from the insurance company. Oftentimes after a car accident, an insurance adjuster will contact you immediately and sometimes even offer to pay you a visit. They will offer you a settlement for the accident, hoping that you will agree to a payment that is much less than what you deserve. The insurance company wants to close your case as soon as possible, and they are going to try to get you to accept an unfair offer just because you're still vulnerable in the days following the accident. Do not rush into anything, and do not take any settlement offers until you've spoken with a personal injury attorney who can discuss your rights with you and make sure you understand the consequences of accepting a settlement check.
Remember:
The insurance company is only interested in one thing: paying you as little as possible. Do not deal with them alone. Retain the services of a car accident attorney who can ensure that your rights are protected. For more information, click here
Understanding What Causes Car Accidents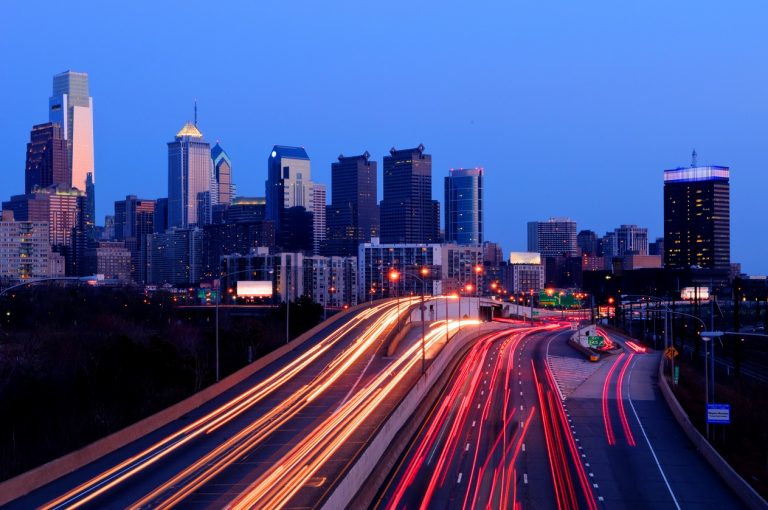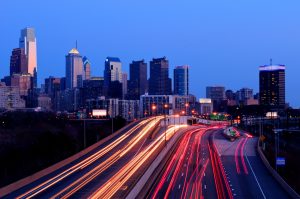 Typically, automobile crashes are going to fall into one of three categories:
I. Negligence:
Negligence often occurs in a distracted driving situation where the driver was either distracted or not paying attention to the road. Studies show that distracted driving accounts for up to 87% of rear-end collisions. Negligence cases also include driver error, like when a driver wasn't following the rules of the road, ignored traffic signs, or decided to speed. Drunk driving is also a serious form of negligence that can lead to serious injury or wrongful death. If you have suffered a serious injury due to distracted driving, you may be eligible for compensation. It's important to discuss your accident claim with an attorney.
II. Defective vehicles:
When there is a defect in a motor vehicle, accidents can occur. Typically, these cases are going to fall under product liability law, and you'll need to have an experienced attorney who knows the dangers of defectively designed, manufactured, and marketed products. For instance, was there a defect in your automobile's tires? Or did your seat belt malfunction? Or were you injured by dangerous airbags? A Pennsylvania car accident lawyer knows what to look for when it comes to defective vehicle claims and can advise you.
III. Third-party liability:
In some cases, neither the drivers involved in the accident nor their vehicles are the primary cause of the crash. Instead, a third party may be at fault. Third-party liability may occur in a situation where there is an unsafe road design, poor or incorrect road signage, or unreasonable safety hazards. Another place where third party-liability can come into play is in accidents involving drunk drivers. In Pennsylvania, if an employee or "agent" of an establishment that serves alcohol serves alcohol to a visibly intoxicated patron, who then goes out and damages another party as a direct result of the employee's decision to serve alcohol to the intoxicated person, there may be a third party action available under the "Dram Shop Laws" in the state of Pennsylvania. The third-party liability that is created by Pennsylvania dram shop laws can allow a person who has been damaged in an auto accident additional avenues to seek compensation for their losses from the alcohol providing establishment.
Contact Our Philadelphia PA Car Accident Lawyers
If you or a loved one were an accident victim involved in a traffic accident, contact the experienced team of legal professionals at our law office to explore a personal injury lawsuit. We have decades of experience in legal representation helping people obtain compensation for their losses and injuries and we are available to assist victims throughout the Tri-State area.