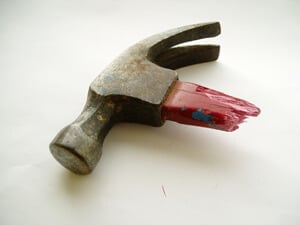 Defective or unsafe products can cause significant or even catastrophic harm and injuries. When this occurs in Pennsylvania, product liability attorneys in Philadelphia can ensure the responsible party is held accountable, whether they be the manufacturer, component manufacturer, wholesaler, or retailer.  Items covered under product-defect law include motor vehicles, SUV's, trucks, airplanes, trains, boats, motorcycles, bicycles, drugs, foods, toys, machines, barbecues, appliances, and virtually every type of consumer product. They were injured as a result of using the product, even if they were not the individual who originally purchased it. Typically, a person may have a valid product liability case if:
They were not using the product for a purpose outside its intended use.
The product had not been substantially modified.
The product was defective, unsafe, and/or failed to have adequate warnings.
The defect directly contributed to the injury.
If you were injured as a result of a defective product, contact a Philadelphia product liability attorney to determine your rights. You may have a case with claims of Product Defect for:
Negligence,
Breach of Warranty,
Strict Liability,
Failure to Warn,
Design Defect, and/or Manufacturing Defect.
Examples of potentially defective products and accidents caused by defective products include (but are not limited to) the following:
  SUV Rollovers
  Airbags defects
  Tire defects
  Seatbelt defects
  Car door and/or lock defects
  Seatback failures and defects
  Defective Windshields and tempered glass
  Fuel Tank defects
  Vehicle Rollovers
  Roof crush defects
  Biomet Hip Replacements
  DePuy Hip Implants & DePuy ASR Hip System
  Triaminic Vapor Patch
  Zimmer Hip Implants
  Zimmer Durom Cup
  Essure
  Attune knee system
  Taxotere
  Zofran
It is crucial to gather key pieces of evidence when pursuing these types of cases in Philadelphia. That includes the defective product, receipts, repair records, and any other appropriate documentation. Speak with a Philadelphia defective product attorney to ensure you have all the necessary evidence and experts to prosecute your case.
Consulting a Philadelphia Product Liability Lawyer
If you think you or a loved one has a valid product liability case in the Philadelphia area, get in touch with a product liability attorney in Philadelphia. Call The Rothenberg Law Firm LLP at 1-888-624-8888 or submit an InjuryLawyer.com online free case evaluation to get started. The initial consultation with a Philadelphia defective product attorney is always free of charge. If we take on your case, we work on a contingency fee basis. You won't be charged any legal fees unless we acquire compensation for you first. You should know that the Statute of Limitation provides established deadlines for filing product liability lawsuits. You may waive your right to compensation if you don't file your lawsuit by the deadline. Get in touch with a product liability lawyer in Philadelphia now to prevent this from applying to you.
What Our Clients Say
"The Rothenberg Law Firm adhered to the highest possible ethical standards at all times and represented my case with courtesy and professionalism. Equally important, they were responsive and addressed all issues. They resolved the matter in a manner that exceeded my expectations and I would recommend them to anyone."

"This Law Firm is truly the most competent, kind and so extremely helpful, They go beyond the call of Duty, they even follow up to make sure that everyone they speak to has the help they need. I recommend this Law Firm to everyone and anyone who needs advice."