Top Philadelphia Wrongful Death Attorneys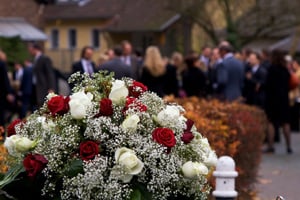 Wrongful death refers to instances in which one person's actions or neglect result in the death of another person. Unlike murder or manslaughter, these cases are pursued in civil, rather than criminal, court in Philadelphia and surrounding areas. Because the victim of wrongful death is unable to seek compensation, their family or estate is allowed by law to seek damages on their behalf. With the aid of a Philadelphia wrongful death lawyer, this process can result in fair reimbursement for damages. Ideally, these cases provide fair and reasonable compensation for those who have suffered as a result of a loved one's wrongful death, whether it be emotionally, financially, or both. Factors that are considered when assessing damages in a wrongful death case in Philadelphia include loss of wages/benefits, loss of companionship, emotional pain and suffering, and punitive damages.
Grounds for a Claim
The methods for determining who may file a lawsuit or recover damages in a wrongful death case can vary from state to state. If you believe you have a valid case in Pennsylvania, you should seek the assistance of a Philadelphia accidental death lawyer who is familiar with the specific laws of the state.
Wrongful Death Liability
Defendants can only be found liable in a wrongful death case if it can be proven that their actions or neglect caused the death. This means attorneys for the plaintiff must establish that, were it not for the defendant's conduct, the victim would not have died. As long as it can be proven that the defendant's conduct caused the death, the time between their actions and the death itself is not a factor.. If you're looking to file an accidental death claim in Pennsylvania, consult with a Philadelphia wrongful death attorney that will know understand the rules of liability for the state.
Assessing Damages
Damages in wrongful death cases serve to compensate the victim's family members for their loss. Damages are awarded for many different reasons, and numerous factors must be assessed to determine proper compensation. That is why it's important to approach each case individually, and consult with a wrongful death lawyer in Philadelphia who specializes in these claims. Some factors are relatively easy to assess, like the expenses incurred from medical and death costs. Other factors may be less obvious, despite being equally important. These can include:
future earnings,
benefits,
and loss of companionship.
Assessing the dollar amount of such damages for cases in Philadelphia can be difficult. Doing so requires anticipating the victim's lifespan and future earnings, as well as the subjective impact of the death on surviving family members. Having a professional on your side can help, so contact a Philadelphia accidental death lawyer regarding your case. Punitive damages may also be assessed in these cases. While other damages compensate for a specific loss, punitive damages serve as a punishment for the defendant. They may be awarded if a defendant's actions were intentional or grossly negligent. These damages can also discourage others from taking similar actions in the future.
Who Can File a Wrongful Death Lawsuit in Philadelphia, PA?
According to Chapter 2202 of the Pennsylvania Code, the personal representative of the estate can file a wrongful death claim for family beneficiaries. The personal representative may be identified in the victim's will; if not, they will be appointed by the court. In addition, Pennsylvania considers only beneficiaries that are the spouse, children, and parents eligible to recover damages under the wrongful death claim. This is a direct claim on behalf of the beneficiaries for their loss based upon the death of the decedent.  If the wrongful death lawsuit succeeds, the personal representative will distribute financial compensation directly to the victim's beneficiaries.
Why Time is of the Essence?
If a loved one dies, you have legal grounds for a lawsuit which includes a wrongful death claim for the family beneficiaries and a survival claim for the suffering of the deceased in Philadelphia, PA.  Both of these claims must be filed in the lawsuit based upon the death of the loved one.  It is imperative that you contact an attorney as soon as possible since the survival claim expires two years from the date of injury. If you do not file within that two-year period from the date of the injury, and no exceptions apply to your claim, you may lose all rights to recover financial compensation for the pain and suffering of your loved one. If the defendant in your case is a governmental entity, the statute of limitations may be as short as six months. In the event that the statute of limitations has lapsed in your case,  an attorney in rare instances may be able to identify exceptions that might apply to allow you to continue pursuing the justice you deserve. Therefore, even if you still have plenty of time to meet the statute of limitations, we recommend you consult a lawyer as soon as possible. Our team can begin investigating and building your case while the evidence remains fresh.
Over A

Billion Dollars

in verdicts & settlements for our clients
$2.65 Billion
Catastrophic injuries. Wrongful deaths from explosion.
$1,800,000
Plaintiff rear-ended another vehicle.
Consulting a Philadelphia Wrongful Death Attorney
If you believe you have a wrongful death case in Philadelphia, contact an accidental death lawyer at The  Rothenberg Law Firm LLP at 1-800-642-8888 or submit a free case evaluation online at InjuryLawyer.com. It's essential to get guidance from a wrongful death lawyer in Philadelphia who is familiar with the state laws. During your initial FREE consultation, an experienced Philadelphia wrongful death lawyer at our firm will review your case and determine if it's valid. If we agree to take on your case, we work on a contingency basis. That means we won't charge any legal fees unless our Philadelphia wrongful death attorneys succeed in getting you compensation. Keep the Statute of Limitations in mind. It establishes expiration dates, by which time you must file your lawsuit. Contact a wrongful death lawyer in Philadelphia at our firm immediately to avoid foregoing your rights to money and other potential benefits.
What Our Clients Say
"The Rothenberg Law Firm adhered to the highest possible ethical standards at all times and represented my case with courtesy and professionalism. Equally important, they were responsive and addressed all issues. They resolved the matter in a manner that exceeded my expectations and I would recommend them to anyone."

"The Rothenberg Law Firm explained all aspect of the case and laws in NY and NJ so I was able to understand exactly what was needed and what can happen. I had complete confidence in them. Their lawyers are very smart, quick, and sympathetic to my loss."