"Premises liability" is an area of the law referring to situations where a property owner or manager may be responsible for the harm suffered by someone on the property.  It refers to many different situations.  For example, if you slip and hurt yourself while in a store, depending on the circumstances the owner or occupier of the space may be required to pay for your medical bills and other losses.  It all depends on the conduct (or lack of conduct) on the part of the defendant.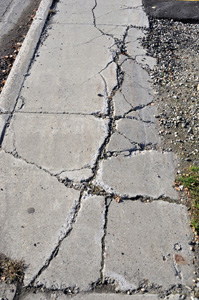 In some states, the landowner's duty to protect an entrant on the land depends on whether that person is a trespasser, a licensee, or an invitee.
A landowner's duties are different for each type of entrant, owing less of a duty to protect the trespasser than other people, and the highest for business invitees. Some states, however, have done away with these multiple classifications in favor of one standard of "reasonableness under the circumstances" of a particular case. A premises liability lawyer can best help you determine if a landowner has violated the duty of care owed to you.
A property owner has varying degrees of responsibility for the safety of individuals who enter his or her property.  The responsibilities depend on several factors including:
a) the purpose of the visit
b) scope of the property owner's invitation
c) who suffered the injury
d) where the injury happened
e) how the injury was caused
The law organizes these factors by classification of the plaintiff when injured on the property and by what specifically caused the harm.  Causal factors are categorized as natural, artificial, and human activity. Visitor status is divided into three classes to determine the extent of the property owner's duty:  invitees, licensees, and trespassers.
Meeting with a Premises Liability Lawyer is important when figuring out if you have legal recourse after being injured on property owned by another.
Guest Status Classifications 
An invitee, or business invitee, is an individual who enters another person's property for business purposes. This classification requires that a property owner exercise the highest duty of care, or degree of responsibility towards, ensuring a business invitee's well-being. To execute this duty properly, the owner is expected to correct known hazards, inspect for unknown hazards, and warn of known hazards.
In slight contrast, a licensee is an individual who enters another person's property for social purposes. Licensees are owed a lesser degree of responsibility, or lower standard of care, from that which the property owner's owe business invitees. This 'mid-level' standard of care only requires the property owner to keep the premises free of dangerous elements and show reasonable care and maintenance. Although the property owner is required to warn of known concealed dangers, there there is no duty to look for unknown hazards.
The trespasser is owed the lowest standard of care required of a property owner. Essentially "zero duty" is owed by a landowner when a trespasser enters his or her property. Trespassers are unauthorized visitors and are not subject to any safety consideration by the landowner. Although a property owner cannot purposely cause harm to a trespasser, he or she has little responsibility for the well-being of someone who enters the property without permission. It is important to note that there is a different level of consideration required when certain trespassers can and should be anticipated, such as children. In this situation, the property owner is indeed responsible for the safety of these unauthorized visitors due to the fact that children often unknowingly cross property boundaries or are curiously exploring an "attractive nuisance" (such as a swimming pool).
Securing Legal Counsel
If you or a loved one has been injured as a result of an unsafe property, call The Rothenberg Law Firm LLP at 1-800-624-8888 or submit an InjuryLawyer.com free online case evaluation.
The initial consultation is FREE of charge. We work on a contingency fee basis. Meaning, if we agree to handle your case, there are no legal fees unless we are successful in getting you money.
Some lawsuits need be filed before an impending expiration date, known as the Statute of Limitations. Therefore, call or contact us right away to ensure that you do not waive your rights to money damages or other benefits.