"Negligent Security" cases are often ones that community members do not know exist.  The lawsuits stem from premise liability rules, which indicate what property owners must do to keep those on their property safe from harm.  Negligent security refers specifically to those situations where one is injured by the intentional misconduct of another while on someone else's property.  The intentional wrongdoer may not be the property owner, but the owner may be responsible if not enough was done to prevent the injured party from being attacked. Since perpetrators of violent crimes are often not caught and usually are judgment proof, the victims occasionally will turn to the property owner to compensate for their injuries.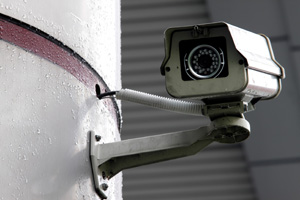 The Law
The law in this regard is somewhat tricky, because it is not intuitively clear how a third party can be liable for the intentional misconduct of another.  However, it is important to note that a landowner's duty arises when the criminal conduct of a third party is the foreseeable result of a landowner's negligence. When criminal conduct of a third party is foreseeable, the landowner has a duty to prevent injuries to invitees if it reasonably appears or should appear to them that other innocent persons may be injured on the property.
The main targets of these lawsuits are residential apartment building owners and hotel and motel owners. Bar and nightclub owners may also face negligent security lawsuits.
For example, if a business is in a high crime area, the landowner may be required to take special safety measures such as hiring security personnel or installing security systems. Failure to do so may result in liability.  In other cases a nightclub owner may not have enough security personnel on hand to prevent fights.  Many can be injured in those bar fights, and therefore the owners have to duty to prevent the misconduct or have steps in place to limit the harm.
When dealing with these cases a negligent security lawyer will look to past incidents in the area or known risks.  Then the attorney will look at everything the property owner did or did not do to keep the location safe.  Together this information comprises the bulk of the case.
Contacting a Negligent Security Lawyer
It is vital to get in touch with a negligent security attorney if you believe you or someone you know was injured in one of these situations.  Consider contacting the Law Firm of Allen L. Rothenberg at 1-800-624-8888 or submit an online questionnaire.
The initial consultation is free of charge, and if we agree to handle your case, we will work on a contingency fee basis.  That means that we get paid for our services only if there is a monetary recovery of funds.   It is important not to delay in reaching out for legal help.  Statute of limitations laws in the state place barriers on when a suit must be filed.  Please act today.