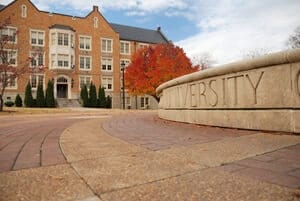 Fatal Fall at Pennsylvania State University Fraternity
According to a report from NBC News 10, a Pennsylvania State University student recently suffered fatal injuries after falling at a fraternity house. The report indicated that the 19-year-old student from New Jersey suffered the deadly fall at Beta Theta Pi. An additional article on the incident in MyCentralJersey.com reported that the State College Police Department investigated the fraternity accident shortly after it occurred to determine "whether alcohol and fraternity hazing played any part in the death."
According to John F. Gardner, the State College Chief of Police, there is video evidence as well as witness statements that suggest the fact that excessive alcohol consumption and hazing played a role in the fatal accident. After the student's death, Penn State "indefinitely halted fraternity and sorority parties where alcohol is available," issuing a notice to students that all "alcohol-related social activities" have been stopped at the university "until further notice."
Learning More About Fraternity Accidents and Hazing Injuries 
Excessive alcohol consumption as well as fraternity hazing are real dangers on college campuses. According to a hazing prevention fact sheet from StopHazing.org, it is important to recognize the following statistics that highlight the severity of the harms that result from hazing:
Around 82% of hazing-related deaths involve alcohol consumption;
At least one hazing-related death has occurred on college campuses in the U.S. each year since 1970;
More than 50% of college students are involved in some type of hazing on campus; and
A high proportion of hazing-related incidents occur in fraternities/sororities or in athletic teams.
Speak to your children about the dangers of hazing. These dangers are real and as the events at Penn State prove- may lead to loss of life. If your child was injured in a hazing incident or a fraternity accident, contact a personal injury lawyer to determine his or her rights.