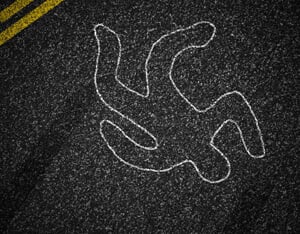 Teenage Pedestrian Sustains Fatal Injuries in Truck Accident
According to a recent article in the New York Post, a 15-year-old girl sustained fatal injuries in a truck accident on Staten Island. The victim had been crossing Bayview Avenue in Prince's Bay in the mid-afternoon. Suddenly, a black Ford F-150 pickup struck her, according to police reports. The truck driver had been turning left from Hylan Boulevard when the accident happened.
Reports indicate that she sustained a fatal traumatic brain injuries (TBI) in the collision. Only a short time after this truck accident, CBS New York reported that another New York pedestrian was struck and killed by a truck on the Long Island Expressway. In this case, a box truck in the right-hand lane struck an unidentified pedestrian who entered the highway on foot.
Pedestrian Accident Fatalities in New York
Is the city of New York doing all it can to prevent deadly pedestrian accidents? According to the New York City Department of Transportation, city officials conducted a "Pedestrian Safety Study and Action Plan." The study looked at more than 7,000 serious and fatal pedestrian accidents and sought to identify the causes. With this information, the Department of Transportation has been taking initiatives to "reduce traffic fatalities and make New York City streets safe for everyone."
Some of the key findings concerning serious pedestrian injuries and fatalities include:
From 2005 until 2009, pedestrians accounted for more than half (52 percent) of traffic fatalities in New York City.
Pedestrians are at much greater risk of a serious or fatal injury than car occupants. Indeed, pedestrians are 10 times more likely to sustain fatal injuries in a car accident than are vehicle passengers.
Driver inattention causes a majority of serious and fatal pedestrian accidents. In fact, driver inattention was cited as the primary cause of a serious or deadly pedestrian accident in about 36 percent of cases.
Failure to yield also accounted for a high percentage of serious and fatal pedestrian accidents (nearly 30 percent).
Speeding is a primary factor in deadly pedestrian accidents. In fact, pedestrians killed by automobiles and trucks that were speeding accounted for more than double of those accidents when drivers obeyed the speed limit.