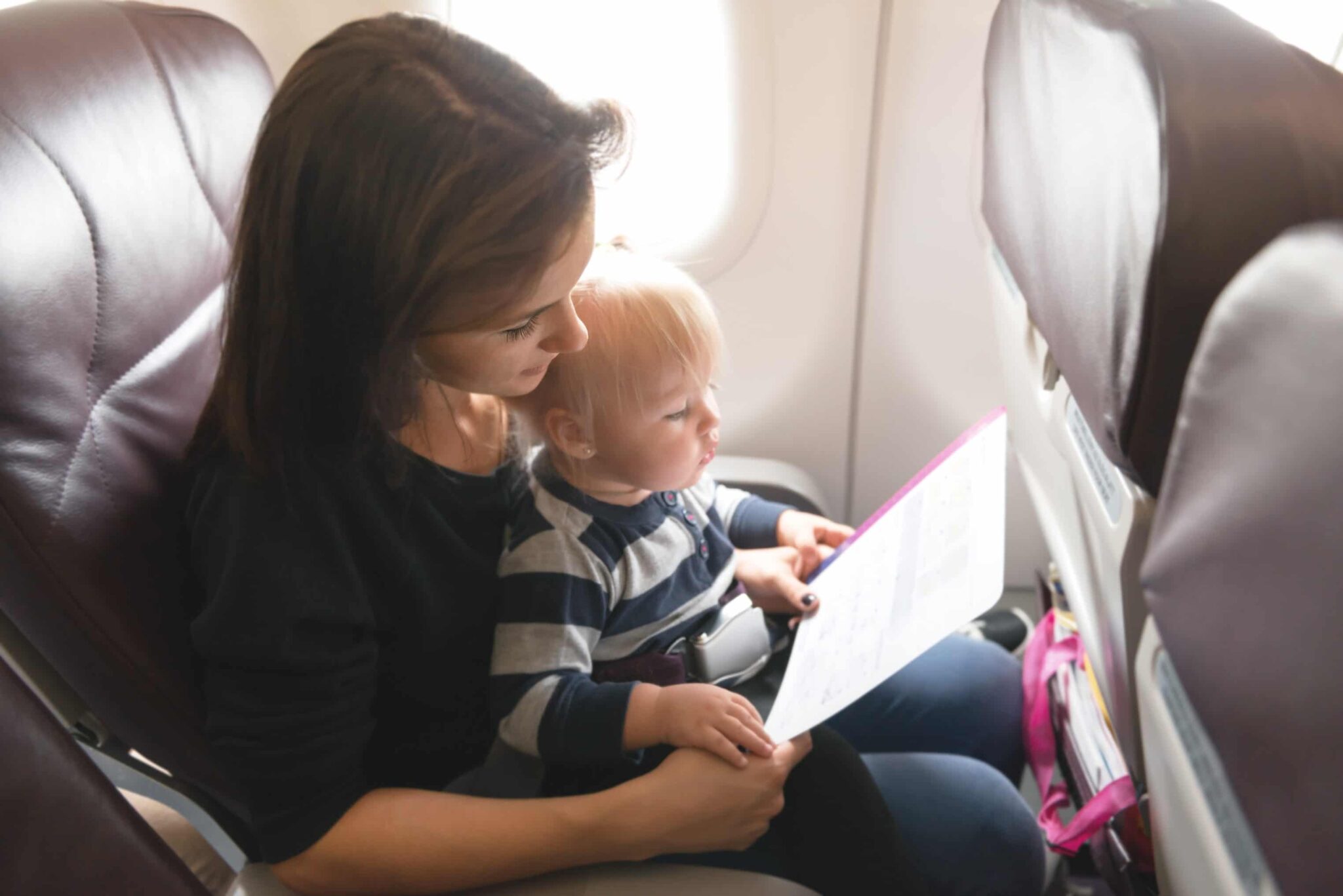 Child Safety Advocates Ask Whether Child Seat Belts Should Be Mandatory on Airplanes
When you are flying in or out of Philadelphia with your young child, chances are you did not pay for an extra seat for your child. Instead, like many parents with infants and toddlers, you plan to hold your child on your lap and to use your own seat belt to secure yourself and your child during rough air. However, according to a recent article in The Inquirer, children may be safest if they are required to wear their own particular restraints on an airplane. In other words, child injuries on planes could be prevented if children wore their own seat belts or, for smaller and younger children, if those children used FAA-approved child restraint devices such as a seat or a harness. If your child has suffered an injury after any sort of accident, contact child injury lawyers immediately.
A Southwest Airlines flight recently made an emergency landing after an engine exploded and metal fragments "shot into the Southwest plane, which was cruising at 32,500 feet." That plane made an emergency landing at Philadelphia International Airport. What has so many child safety advocates concerned is that, "if there had been a lap child anywhere in the area, that lap child would have gone out that window," according to a former flight attendant. A "lap child" refers to a child who is being held on a parent's lap instead of being restrained in his or her own seat. And the flight attendant is referring to a window on the plane which broke and partially sucked out a passenger—who was wearing a seat belt—who died from her injuries.
Child restraint seats are not yet mandatory on airplanes, but many safety advocates argue that they are necessary to prevent child injuries in the event of an emergency landing. According to Flaura Koplin Winston, who serves as the director of the Center for Child Injury Prevention Studies at Children's Hospital of Philadelphia, parents need to realize that "a child who doesn't have a dedicated airline seat also doesn't have a dedicated oxygen mask," which can mean the difference between life and death. Child injury prevention and care are essential even when off the plane. If your child experienced an injury after an accident, consult with a child injury attorney to determine your rights.
Safety Tips for Parents Who are Flying with Children
Airlines have a duty to keep passengers safe onboard an airplane. At the same time, parents can take steps to ensure that their children are as safe as possible during a flight. The Federal Aviation Administration (FAA) provides some of the following tips:
Learn more about child restraint systems (CRS) that are FAA-approved for airplane use;
Parents can choose between hard-backed FAA-approved seats or an FAA-approved child harness device (CARES);
Only use a CARES child safety device for children who weight between 22 and 44 pounds;
Measure the width of your child's safety restraint system prior to traveling to the airport, ensuring that it is not any wider than 16 inches;
Reserve an adjoining seat with your child;
Only install a CRS in a forward-facing aircraft seat;
Follow all of the manufacturer's instructions when installing and using the child restraint system; and
Know that the airline must accommodate your CRS if it does not fit in the particular seat on the aircraft to which it has been assigned (as long as there is a seat where it will fit in the same class of service).
If your child suffered an injury on an airplane or other types of accident, you should speak with a child injury lawyer about your situation.