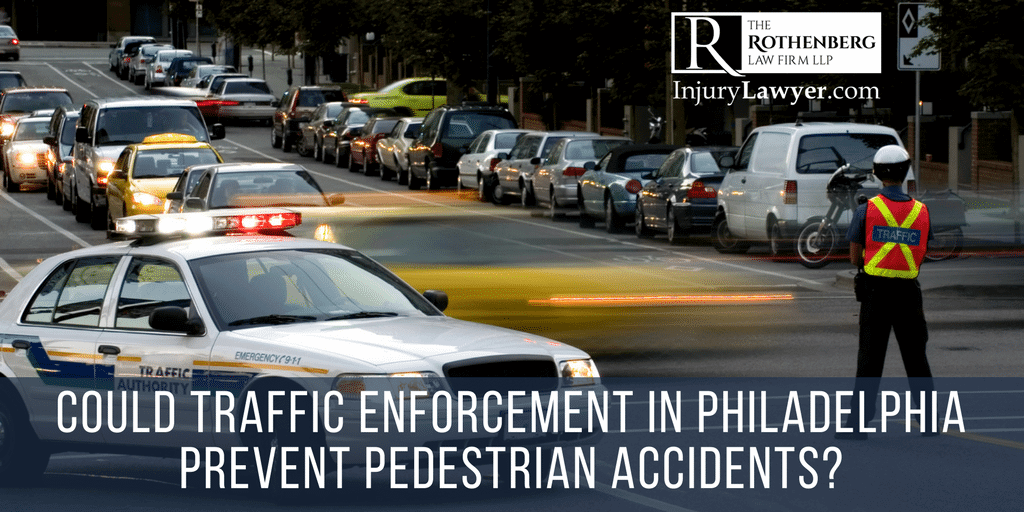 Philadelphia Seeks to Improve Pedestrian Safety in Center City with More Traffic Enforcement Officers
In recent years, Center City Philadelphia has experienced significant growth particularly around Walnut Street, Chestnut Street, and Market Street. With the increased activity in the area has come a higher risk of pedestrian accidents, according to a recent article in The Inquirer. As the article describes it: "Center City at 5 p.m.: Bikes, buses, trucks, pedestrians, and cars, cars, cars jockey for inches of street space." Given that this part of Philadelphia has been growing, there is less room to accommodate all of the traffic. Last year the City of Philadelphia identified some of the major thoroughfares as "among the most dangerous in the city."
In order to sustain the success of Center City, officials in the district recognize that they will need to find a sustainable solution to managing the traffic in the area's "narrow streets." Right now, both major and minor pedestrian-vehicle accidents are happening because vehicles do not have anywhere to stop and pedestrians cannot safely navigate their way around motorists. For example, as the article highlight, "drivers race the light, block the box, park illegally in lanes of travel to dash from cars for errands that will take five minutes," and "trucks stop in travel lanes to make deliveries, while Ubers and Lyfts do the same on narrow streets to pick up and drop off."
To address pedestrian safety issues associated with overcrowding in Center City, traffic enforcement will be prioritized. New law enforcement officials will be on the streets in Center City, and the city expects to hire more. Between 2014 and 2016, traffic crashes increased dramatically in Philadelphia, and during that period fewer traffic citations were issued. If drivers are more careful and abide by traffic laws, which may be possible if they know citations will be issued, then fewer pedestrian-motor vehicle accidents and fatalities may occur.
How Can Drivers Prevent Pedestrian Accidents?
Pedestrians can take steps to help ensure their own safety when they are walking in busy urban areas, but motorists must also follow safety tips. The AAA Foundation for Traffic Safety recommends the following for drivers:
Always be on the lookout for pedestrians, especially in places where they are likely to be;

Following the posted speed limit, particularly in areas where there is a lot of pedestrian traffic or when you are in a school zone;

Ensure that your lights are on when there is limited visibility due to weather;

Be aware of the fact that a pedestrian can walk in front of your vehicle without warning;

Always yield to any pedestrians in a crosswalk;

Slow down as you approach any crosswalks;

Leave sufficient room when you stop at a crosswalk so other drivers can also see pedestrians who are crossing the street;

Never pass a vehicle that is stopped at a crosswalk; and

Never drive under the influence of drugs or alcohol.
If you or someone you love was injured in a pedestrian-vehicle accident in Philadelphia, contact a pedestrian accident lawyer to determine your rights.