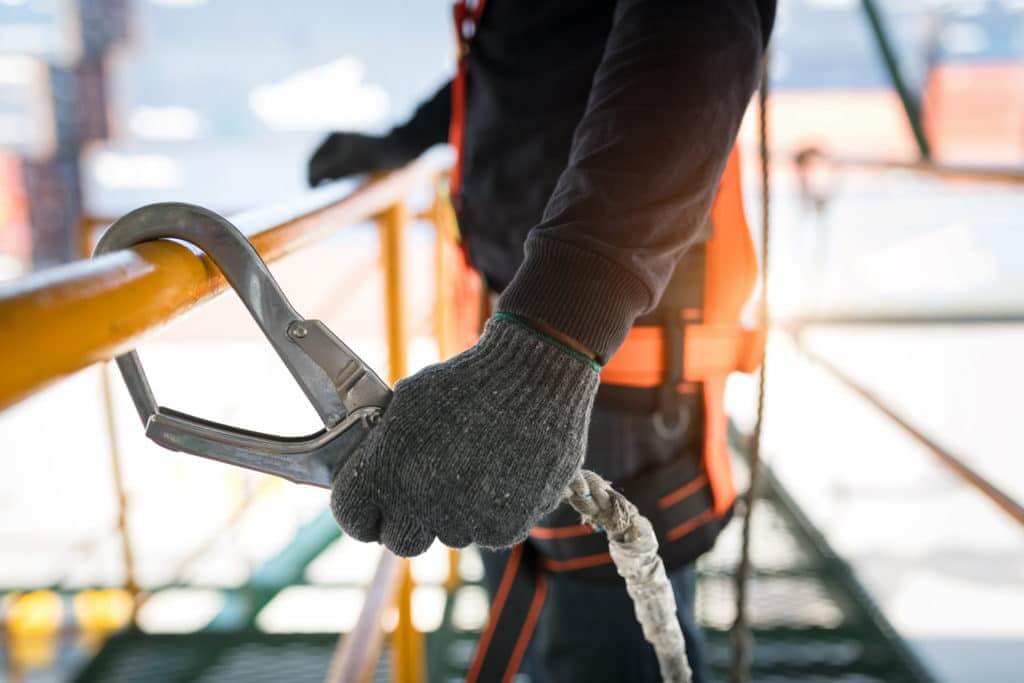 Philadelphia Construction Companies Cited by Department of Labor for Safety Violations After Fatal Fall
According to a recent article in the Burlington County Times, in response to a construction accident fatal fall at a Philadelphia worksite, the U.S. Department of Labor (DOL) has cited three groups in the Philadelphia area for construction safety violations. The construction companies AAR Construction, U.S. Construction Inc., and American Diamond Builders Inc. have been implicated in the death of a construction worker who "fell through an unguarded floor opening in an elevator shaft" while he was "removing debris on the fifth floor of a building in preparation for interior stud work." The construction worker fell 62 feet onto a concrete slab and suffered deadly injuries. If you or a loved one has been injured at work in the construction industry, contact a construction accident attorney immediately.
According to the DOL and the U.S. Occupational Safety and Health Administration (OSHA), AAR construction permitted the fall hazards to exist in the first place, and it received "two serious violations" that totaled $6,652 in penalties. The other two construction companies received much stiffer penalties for their violations relating to construction injuries and fatalities. According to the article, U.S. Construction received three violations and penalties totaling $73,984, while American Diamond Builders was cited for "exposing employees to impalement, struck-by, trip, and fall hazards."
Theresa Downs, the OSHA Philadelphia Area Director, emphasized the fact that "falls are the leading cause of death in the construction industry," and as such, "employers must ensure proper fall protection is in place as required by law as a means to prevent tragedies such as this." If you've experienced a construction injury, contact a work injury lawyer to discuss your case.
Improving Construction Site Safety to Prevent an Injury at Work
According to OSHA, the following are statistics about construction's "fatal four," or the four deadliest types of construction injuries that occur on work sites:
Falls (nearly 39% of all construction site deaths);

Struck-by object (almost 10% of fatal construction injuries and accidents);

Electrocution (just over 8% of all deadly construction site accidents); and

Caught-in or between (just over 7% of all construction site fatalities).
Nearly 4,700 worker fatalities occurred in 2016, and more than 21% of those occurred in the construction industry. To put that figure another way, more than one out of every five workplace deaths happened in the construction industry.
If you or someone you love experienced a construction injury, you should discuss your options with a construction accident attorney.