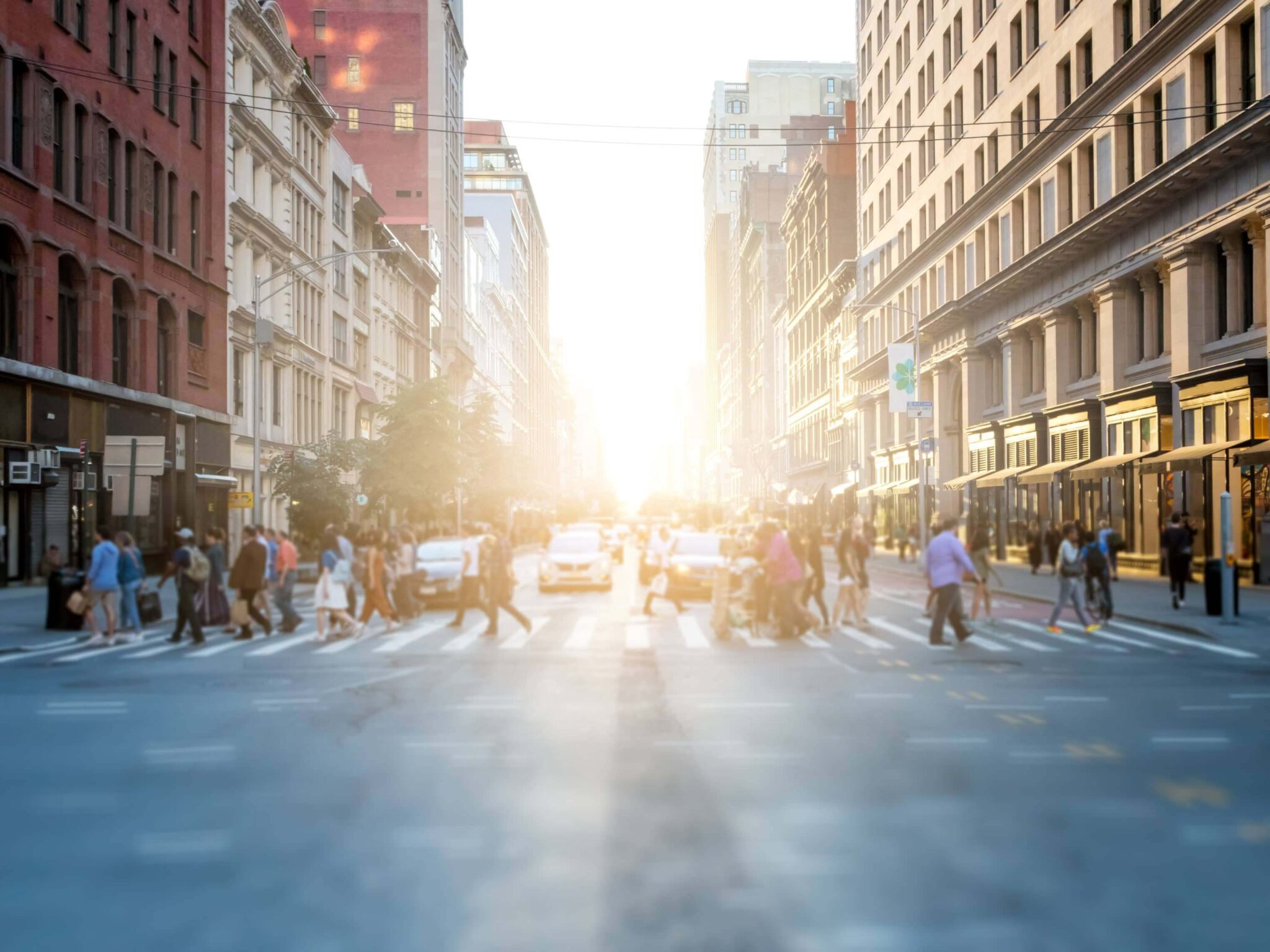 Recent Study Says Pedestrian-Motor Vehicle Accident Deaths are Increasing, but Solutions May be Available
According to a recent news release from the Insurance Institute for Highway Safety (IIHS), the IIHS recently conducted a study on pedestrian accident deaths and determined that they "have jumped 46% since reaching their lowest point in 2009." In other words, over the last nine years, the rate of pedestrian-motor vehicle accident fatalities has almost doubled, and more pedestrians than ever are suffering life-threatening and deadly injuries in collisions with motorists.
The increase in fatal pedestrian-vehicle accidents has largely occurred "mostly in urban and suburban areas, at nonintersections, on arterials—busy roads designed mainly to funnel vehicle traffic toward freeways—and in the dark," according to the IIHS study. In other words, the study suggests that there are more pedestrians on roads that previously were not frequented by individuals on foot. At the same time, more crashes over the last nine years have involved "SUVs and high-horsepower vehicles." In 2016 alone, there were 5,987 pedestrian-motor vehicle accident deaths. Those accounted for 16% of all traffic fatalities. That number represented the highest rate of pedestrian deaths since 1990.
David Harkey, the IIHS President, emphasized that the new study gives us the information we need to address pedestrian-vehicle accident death rates and to put measures in place to reduce them. As he explains, "understanding where, when, and how these additional pedestrian crashes are happening can point the way to solutions." Harkey went on explain how the study "tells us that improvements in road design, vehicle design, lighting and speed limit enforcement all have a role to play in addressing the issue."
Preventing Pedestrian Vehicle Accident Deaths in Urban and Suburban Areas
The following are some important statistics reported in the study that may help city officials develop new plans for pedestrian safety:
In terms of age groups affected by the rise in pedestrian motor vehicle accident deaths, those between the ages of 20-69 showed the highest increase;
Pedestrian deaths in urban areas (including suburbs) rose by 54%;
Pedestrian-vehicle accident fatalities rose by 67% on arterials;
In terms of pedestrian deaths at nonintersections, those rose by 50%;
Pedestrian deaths that occurred after dark increased by 67%; and
Fatal collisions between pedestrians and SUV drivers increased by 81% (the highest of all vehicles).
What suggestions does the study make for reducing the rate of pedestrian crash deaths in urban and suburban areas? Researchers suggest some of the following:
Create more convenient and safe locations to cross the street;
Add curb extensions and/or median crossing islands;
Add sidewalks;
Lower speed limits and enforce them;
Improve street lighting;
Improve motor vehicle headlights; and
Improve vehicle front crash prevention systems.
As you can see, suggested safety improvements involve changes to city infrastructure as well as technological improvements to new motor vehicles. If someone you love sustained life-threatening or deadly injuries in a motor vehicle accident, it is important to speak with a pedestrian accident lawyer to learn more about filing a claim for financial compensation.