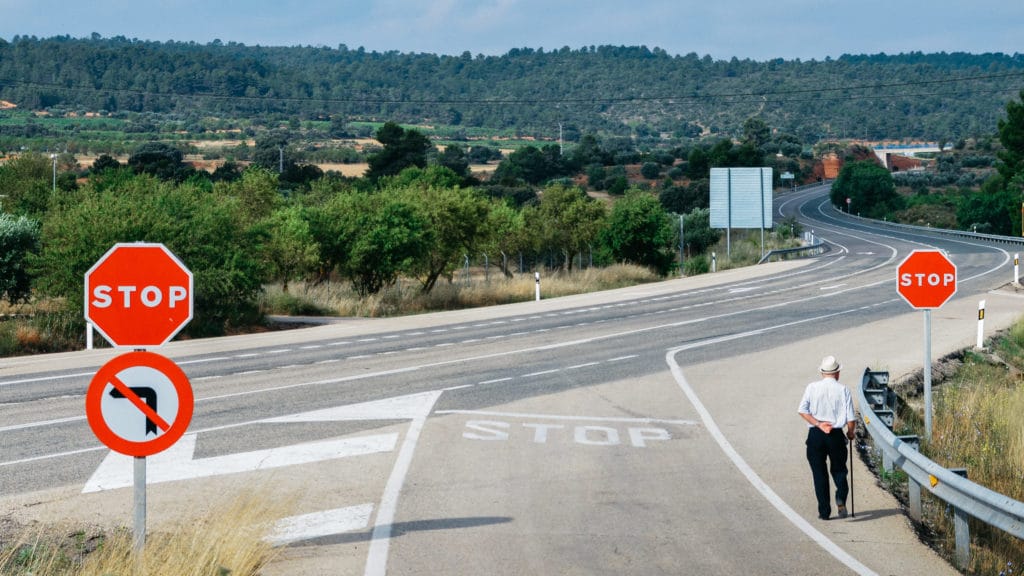 An Elderly New Jersey Resident was involved in a Pedestrian Accident in Belmar
Older adults can be particularly at risk of injury in a pedestrian accidents. When seniors frequent certain busy roads as pedestrians, collisions with motor vehicles can result in debilitating and life-threatening injuries. According to a recent article in TAPinto Belmar, a severe crash in Belmar highlights the need for better elderly pedestrian safety initiatives in New Jersey.
In early July, a 64-year-old pedestrian sustained critical injuries while walking along a busy road  nearby his senior housing building. The collision occurred on a busy route that leads from the senior residence area to the downtown district, which means that both motorists and pedestrians frequent it. To increase pedestrian safety, city officials "added signage, repainted yellow caution marking, and restricted parking even farther back from the crossing," but those steps have yet to reduce pedestrian accidents and injuries.
The recent collision demonstrates a need to consider senior pedestrians when developing crosswalks and other pedestrian safety features. Until more permanent steps can be taken, New Jersey residents  are requesting that a police officer be stationed at the crosswalk to ensure drivers stop for elderly pedestrians who are crossing the street.
Pedestrian Safety for Older Adults 
The National Highway Traffic Safety Administration (NHTSA) underscores that walking is often a reliable form of transportation for many older adults, and that it comes with numerous physical and emotional health benefits. By walking, seniors can get exercise and increase muscle strength, and can also have an opportunity to socialize. The latter is often necessary for psychological health. In general, as NHTSA points out, walking "can contribute to a higher quality of life" for elderly Americans.
Yet seniors often struggle with problems related to vision, hearing, and cognition and can be at a greater risk of falling while walking. They may also be less likely to hear an oncoming vehicle or to be able to get out of the way if a motorist fails to stop. The following are safety tips for older pedestrians from NHTSA:
Look left, right, and left again before crossing, and turn around to look for any oncoming vehicles;

Always walk on a sidewalk where one is available, and walk facing traffic if there is no available sidewalk;

Watch out for vehicles that are backing up;

Select the best route to walk for safety concerns, which means mapping out a route with sidewalks (if possible), crosswalks, and other conveniences;

Wear brightly colored or light-colored clothing to increase your visibility;

Walk in groups of multiple seniors if possible, recognizing that walking in groups can increase your visibility, can allow individuals to look out for one another, and can ensure that others are present in the event of a physical limitation;

Be aware of speeding drivers and motorists failing to abide by the rules of the road; and

Do not walk if you are not feeling well physically.
If you or an elderly loved one got hurt in a collision with a motor vehicle while walking, you should speak with a pedestrian accident attorney about filing a claim.