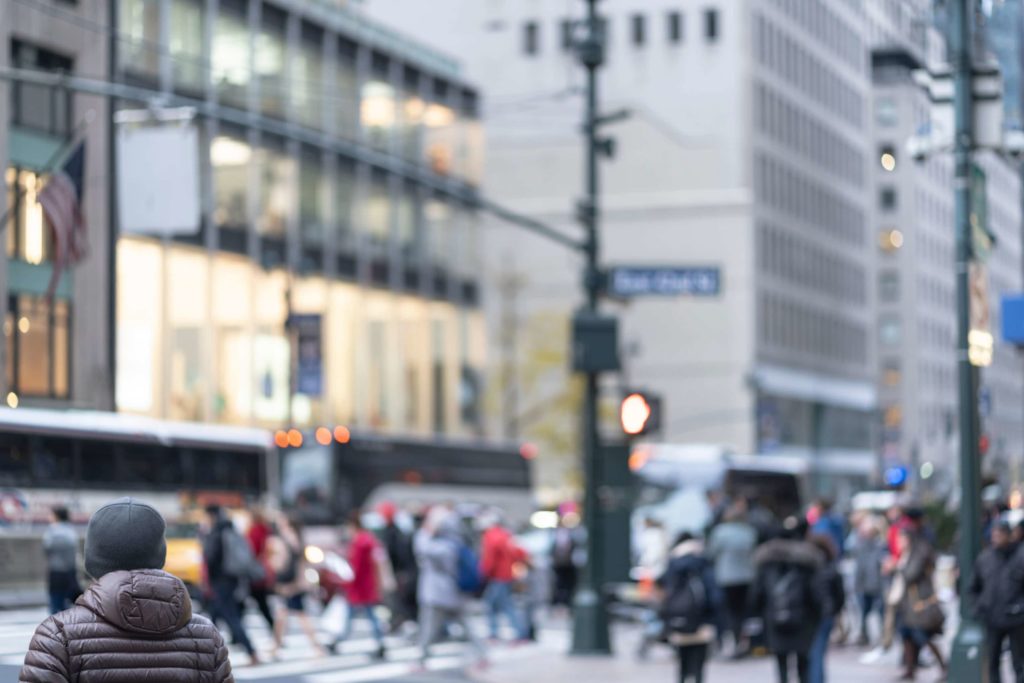 Lower Manhattan Pedestrian Deaths on the Rise
New York City has been taking steps to reduce the rate of pedestrian accidents, from infrastructure initiatives that are part of the Vision Zero traffic safety program to increase public awareness campaigns surrounding pedestrian and crosswalk safety in the boroughs. However, despite efforts to reduce pedestrian injuries and deaths, the rate of pedestrian accident deaths rose in 2017 while overall car crash fatalities declined. In other words, the statistics suggest that Vision Zero is working to lower the overall rate of traffic deaths but is not having a positive impact on pedestrian death rates, according to a recent article in The Villager.
More specifically, the rate of pedestrian accident fatalities has risen in Lower Manhattan where, according to the article, there are "some of the most dangerous intersections in the city." In 2017, there were a total of 200 traffic fatalities in New York City, a number that represented a decrease by about one-third from 2013. Yet in 2017, 114 pedestrian fatalities occurred, which represented an increase from the 107 pedestrian deaths in 2016. Then, earlier last month, City Council Speaker Corey Johnson reported that "pedestrian deaths actually increased in 2018 over the previous year."
The dangers of walking and the lack of pedestrian safety in Lower Manhattan were underscored by a devastating collision toward the end of December 2018, when a 28-year-old woman was struck and killed by a charter bus while she attempted to cross the road safely in a crosswalk. While the bus company's permit was revoked by the Department of Transportation, NYCrosswalk underscores that Lower Manhattan remains one of the most hazardous places in the city in terms of pedestrian safety. In 2018 alone, there were two intersections that had four pedestrian accidents each — the intersections of Pike Street and East Broadway, and Centre Street and Canal Street. The Lower East Side and nearby neighborhoods have also seen a surprisingly high number of pedestrian collisions. Between 2013 and 2018, there were 826 total pedestrian accidents on the Lower East Side, and in Little Italy and Soho.
Pedestrian Safety Tips
The Department of Transportation is making efforts to reduce pedestrian dangers in Manhattan and currently is piloting a pedestrian safety program known as Left Turn Traffic Calming, which is designed "to reduce car speeds while making left turns." In the meantime, however, pedestrians should be crossing the road safely in New York by heeding crosswalk and other pedestrian signals. The Pedestrian and Bicycle Information Center recommends the following pedestrian safety tips:
Wear brightly colored or light-colored clothing, or clothing with reflective materials;

Walk with a flashlight if you need to walk at night;

Only cross the street in an area that is well lit;

Never cross the street while standing behind obstacles like buses or parked cars, where it could be difficult for motorists to see you;

Walk on a sidewalk anytime one is available;

When crossing the road safely, only cross in designated crosswalks, and obey crosswalk signals;

Never assume that a motorist in a vehicle will stop if you attempt to cross the road;

Stay sober while you are walking; and

Avoid distracted walking behaviors, such as listening to music or talking/texting on a cell phone while you are walking on a busy urban street.
Were you injured in a pedestrian accident? You should discuss your options with a New York  personal injury attorney.