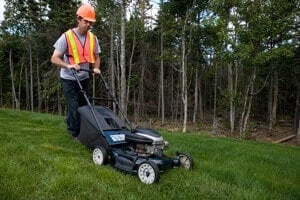 Safety Precautions During Lawn Care Season
The weather is getting warmer, and we are coming into what many homeowners know as lawn care season. While spending the weekends gardening and performing lawn care can be rewarding to a property owner, there are many lawn care tools that can cause serious personal injuries to users, as well as to anyone nearby. As a recent NBC News report explains, lawnmower incidents often result in serious amputation injuries, with injury victims losing toes in preventable accidents. What is especially problematic about lawn care accidents, the report indicates, is that they are far from rare. Home machinery and tool accidents are much more common than you might think.
As the article articulates, lawn care season frequently leads to a rise in emergency department visits as the use of lawnmowers by homeowners increases significantly during warmer months when people are outside taking care of their lawns. The two most common types of lawn care injuries involve lawnmowers and ladders. As mentioned before, lawnmower injuries can involve cuts and amputations, while ladders are more commonly associated with fall-related injuries. Other common lawn care injuries involve gardening, where people may accidently hit power lines underground causing injury to themselves or those around them.
Lawnmower use often results in some of the worst injuries at emergency departments. It is not just the users of these tools or pieces of machinery who get hurt. An ABC News report clarifies, "one of the greatest threats is to young children." Lawnmower users often do not see young children around them in the yard, and the lawnmower can cause severe lacerations, broken bones and amputations.
Stay Safe While Mowing Your Lawn 
The ABC News report notes that more than 80,000 people seek treatment in emergency departments every year as a result of lawnmower injuries. What can we do to prevent serious lawn care injuries from happening? The reports from NBC News and ABC News offer the following safety tips that apply to adults using lawnmowers and children alike:
Ensure that your lawnmower is properly maintained;
Do not wear flip flops (or other open-toed shoes) while mowing the lawn;
Clear your lawn of any objects that could become missiles prior to mowing;
Ensure that your children and your pets are safely inside while you are mowing the lawn;
If your lawnmower runs out of gas, let it cool down before you add more gas; and
Do not allow a child to ride on a lawnmower with you.
What are the types of injuries that these safety tips are aimed at preventing? According to a fact sheet from the American Academy of Orthopaedic Surgeons (AAOS), the following are the most common injuries associated with lawnmowers and summer lawn care:
Cuts;
Burns;
Broken bones/fractures; and
Amputation.
The AAOS emphasizes that in 2015 alone, more than 274,000 adults and 12,000 children sustained lawnmower-related injuries. While not all of those injuries required treatment in an emergency department, tens of thousands were serious enough to lead to a hospital visit. Stay safe out there- make sure to pay attention to safety when taking care of your yard! In the event that you were injured as a result of a defective lawnmower or as a result of someone else's negligence, contact an experienced personal injury attorney to discuss your situation.